A lot of entrepreneur are entering the market of web and blog development. Many remain in the world with mysterious identity. Although there are many network like About.me who allow to create your personal homepage online but there's still exist the need of v-card with you. So that you can distribute your profile with friends by exchanging just a card.
The same way; for official work out, a stamp is important. Large organizations have need of stamp that can do a heavy task with-out the need to refill over and over again. That is where we go for Self-inking stamps.
sponsors spotlight
Let me introduce Overnight prints, the professionals work day and night to give the best quality print they can for their clients. They're fast and reliable with quick support. One can upload his needy design via their site and they will put the magic into it. It's that simple.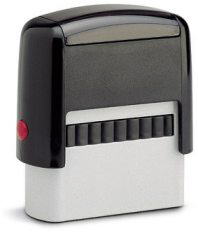 They also have the facility for user to sketch and draw their own design online with an advanced Interactive designer. That is really awesome, give it a try.
Note: This is a sponsored article, and all the views are mine.