Giveaway
Shabby Apple Giveaway Winner & Announcement
Hey Everyone, its time to announce the Lucky winner of Shabby Apple Dress Giveaway.. I wish I can be the winner but ahem.. ahem..ball was in yours court actually..wohoo..
I will also be announcing something else but First check out the winner announcement…
Shabby Apple Giveaway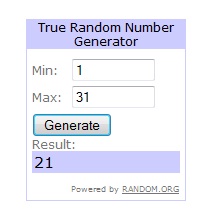 And the winner is ELLEN CASPER (I sent her an email for getting her details)I pick the winner via Random.org electric draw, I take 3 draws because whenever the winner selected, there were NO email address found in the comment.. so it was confusing, well at third attempt I was able to select the Winner for the Shabby Apple dress..
Next time be sure to follow the rules of giveaway please.
~ ANOTHER ANNOUNCEMENT ~
Holy month of Ramadan is going on these days, during Ramadan we Muslims fast from sunrise to sunset.. we wait whole year for this holy month. Lots of prayers, happiness & blessings by Allah almighty. oh yeah eating yummy food & cooking plus iftaar parties as well..
well I will not be creating too much during this month, So I thought why not to share some useful things from others sharing. I am planning to share about food, decore, crafts, quotes, jewelry, dressing & some random fun stuff with you all. I hope you will be enjoying  future posts at Creative Khadija..
Oh yeah, don't think I will not be creating, I will be making but saving in my camera, will be sharing later, (may be after one month) actually as you know the making of craft tutorial & photo editing/post writing takes much time & Ramadan is a bit busy month that's why I will not be sharing my own work.
Wish you all a happy Ramadan & a wonderful day!
Khadija ~