Hello All, Today I will be announcing the winners of Firmoo Eyeglasses Giveaway! yes.. Two pairs of eyeglasses are going to meet their owners soon.. yay! so lets see who are the lucky ones!
Firmoo Eyeglasses Winner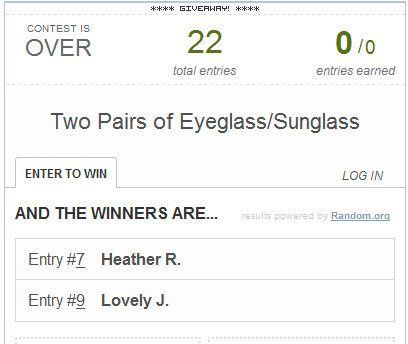 Congrats to both winners, Because of shipping charges, I got less entries in the giveaway but no problem friends, let's see whats coming up next..
Have a Nice day!