Paratha Dough
Ingredients :
• Wheat flour: 2 cups
• All purpose flour: 1 cup
• Ghee: 1 tablespoon
• Salt: 1 teaspoon
• Water: 1 – 2 cups
Method :
1. In a mixing bowl, add all purpose flour, salt, wheat flour and ghee, and mix.
2. Start adding water, a little at a time and mix well.
3. Knead the dough for good 7 – 10 minutes and keep it covered for at least 30 minutes.
4. Your dough for Parathas is ready.
1. Plain Paratha
In order to make a plain paratha, take out a ball from the dough and start rolling it. Meanwhile turn on the flame and put a non – stick pan or Tawa on it.
Spread 1 tablespoon of ghee all over the rolled out paratha.
Now start folding it horizontally.
Twist the folded dough to form a paira (ball).
Roll the twisted ball to form a nice round paratha.
Transfer this paratha onto the hot pan.
When it is slightly cooked from one side, flip it and add 1 tablespoon of ghee.
Fry from the second side by adding more ghee if needed.
Remove from pan when it's done from both sides.
2. How to make Lacha Paratha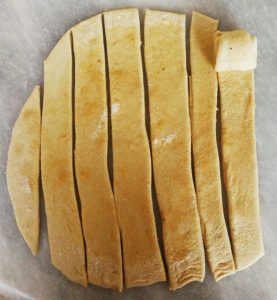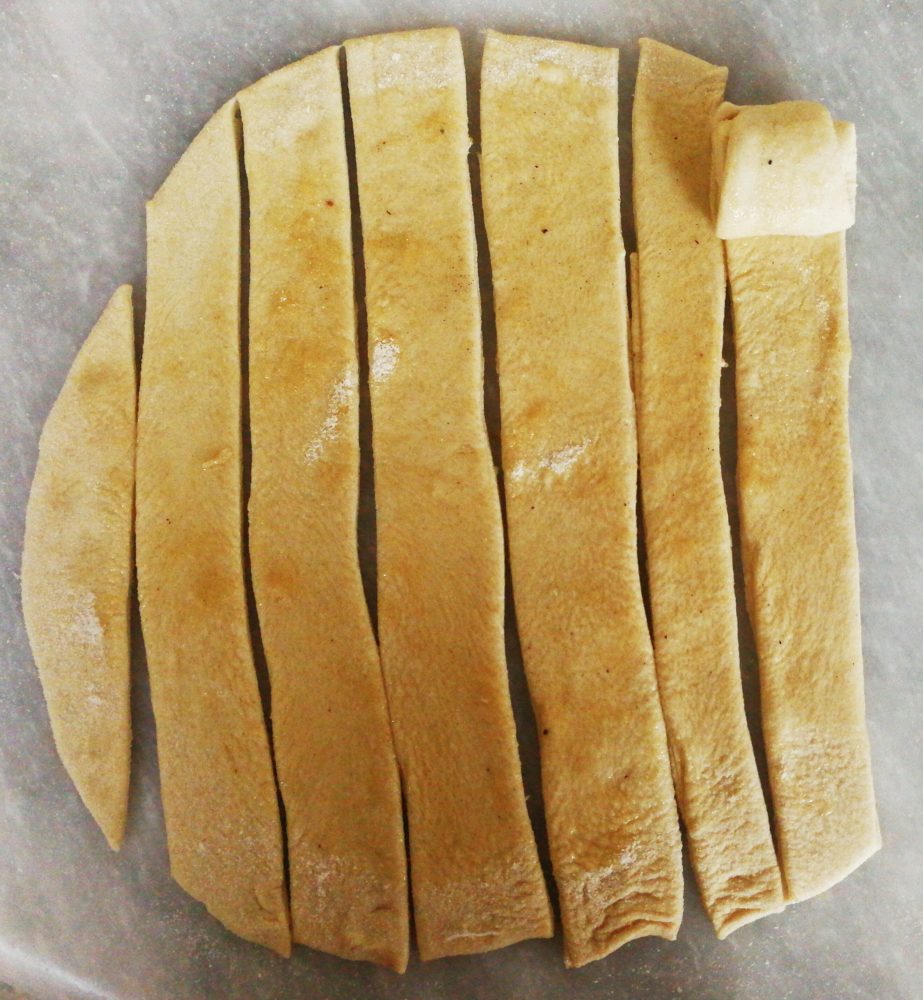 For a Lacha Paratha roll out the dough and spread ghee followed by sprinkling flour.
Now using a knife or pizza cutter, cut thin strips.
Now place on stripe over an another and start folding inwards until a paira is formed.
Roll it with the rolling pin and fry.
3. Square Paratha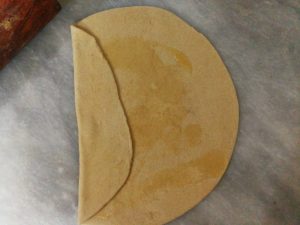 In order to make a square paratha, roll the dough into round shape and fold one-third of it inwards.
Repeat the process of folding from all three sides.
Roll and fry with little ghee.
Enjoy it with anything you like.
4. Triangle Paratha
The method of making triangle paratha is similar to that of the square one except the folding step.
Fold the rolled out dough in half.
Again fold it into a half, giving a triangular shape to the paratha.
Using a rolling pin, roll it to increase in size and fry.
Enjoy these parathas with anything of your choice and do let us know if you like them.
I hope you will try these for yourself and the family. Don't forget to let me know if you try any of them. Feel free to follow, share and pin the recipe post.
Thank You.
Have a great weekend.
Anum