Glass Paint
Islamic Calligraphy Glass Painting On Mirror | How To Do It At Home
Islamic Calligraphy Glass Painting On Mirror | How To Do It At Home | Creative Khadija Blog Tutorials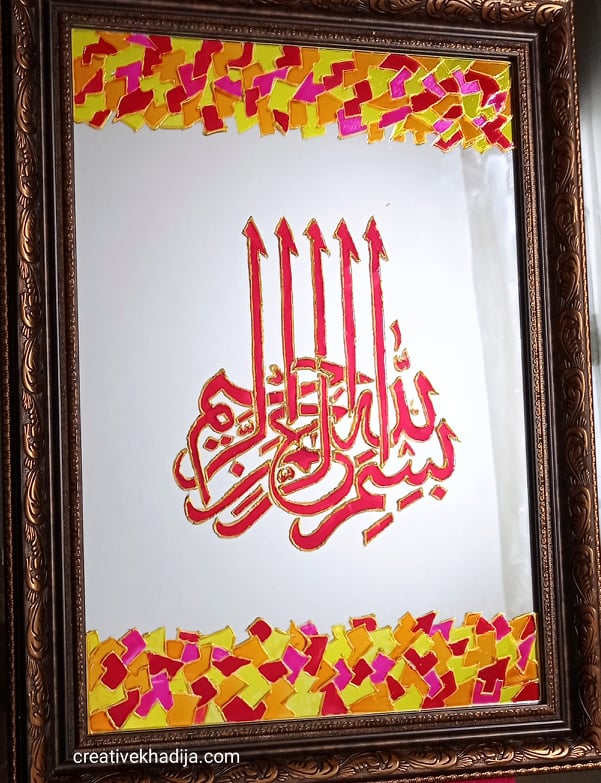 Alhamdulillah for a beautiful rainy day today. Spring in Pakistan just started & weather these days is very pleasant. I recently painted one of my signature art pieces again. This Islamic Calligraphy Glass Painting On Mirror looks really attractive on the walls. In my today's article, I will be sharing a step-by-step tutorial of my Islamic Calligraphy glass paint project to let you know How To Do It At Home easily. You may already check this on my Instagram.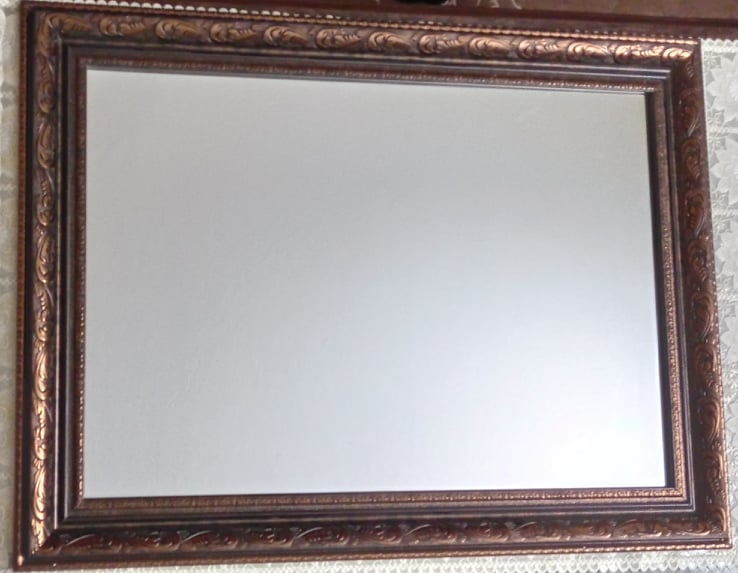 First of all, you will need to get a mirror framed. My framed mirror size is 18″ x 24″. I decided to choose an antique color frame. It looks nice with a shade of gold outline which I am supposed to use here.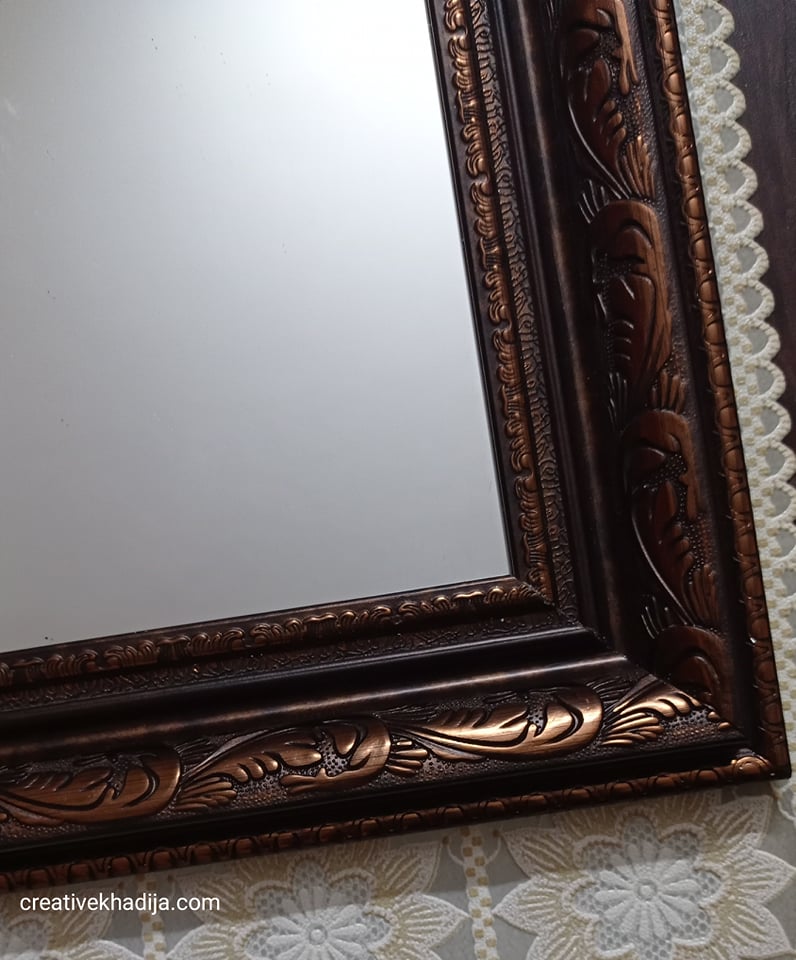 Isn't it looking fine? I just love the frame. It was for gifting someone otherwise I might keep it as it is without even painting anything on. Well, let's start painting and making it colorful with a touch of art :)
Islamic Calligraphy Glass Painting On Mirror | How To Do It At Home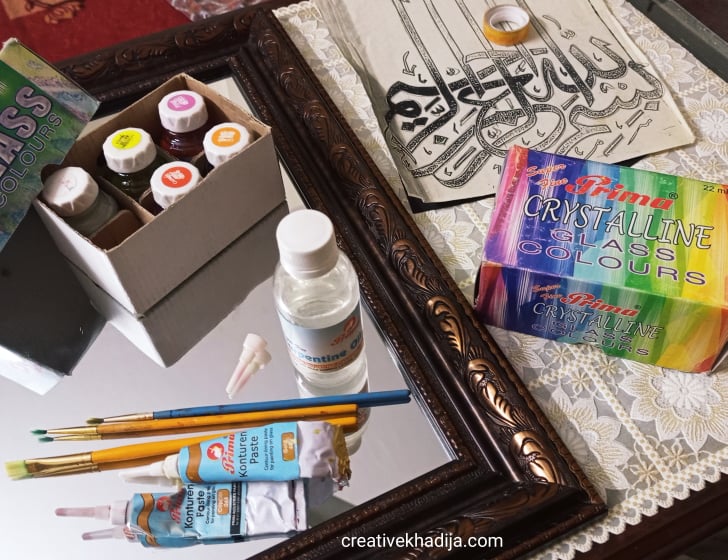 These are the art supplies which you will need to make this glass painting with Islamic theme of Bismillah calligraphy.
Framed Mirror
Glass Paint outliner & Paints
Calligraphy for tracing
Paint brushes of different sizes
Thinner for removing extra spots
Tape for fixing the tracing sheet on mirror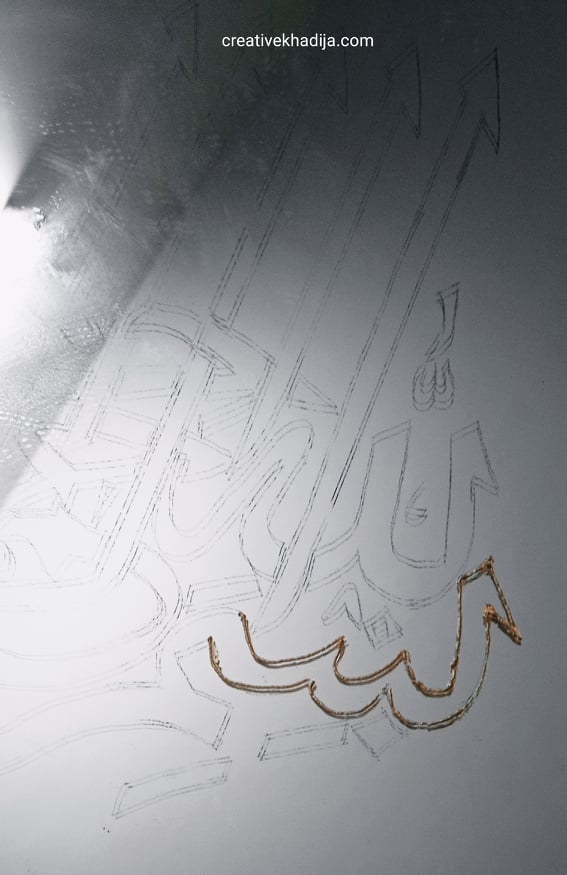 First of all, Trace the calligraphy on mirror, or any glass where you want to paint it.
Then start making the outline of glass paint.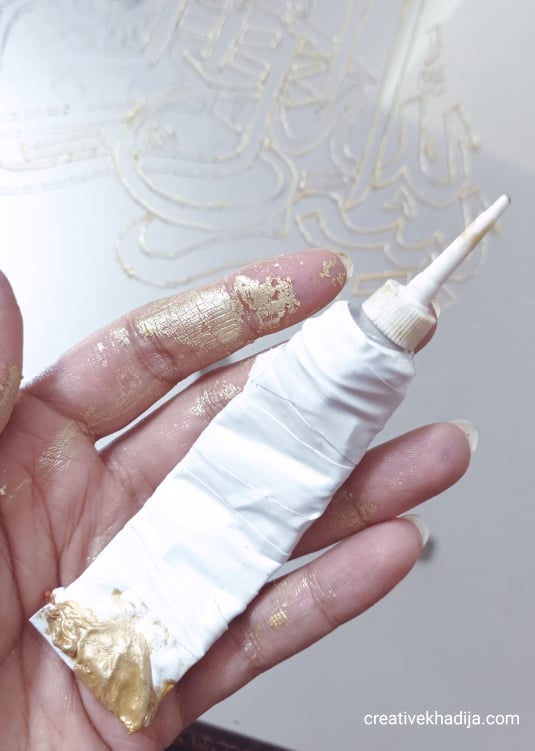 I was in the middle of making the outline when suddenly it burst from the back side of the tube.. OMG there was a mess of paint on the mirror & my hands. After putting some effort, I cleaned it. Wrapped tape around the tube then. But it didn't work still.
Glass Painting | How To Do It At Home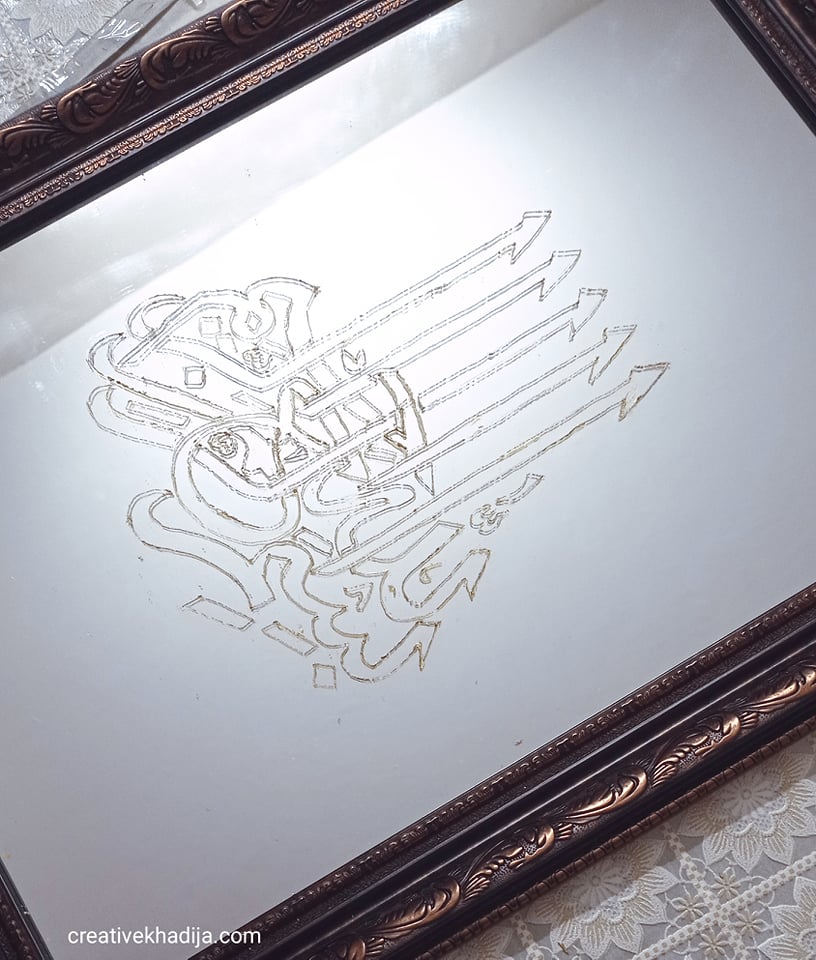 I waited then, until the new outliner tube came. Then I started working on and made the outline of it again carefully so it didn't look like overlapped.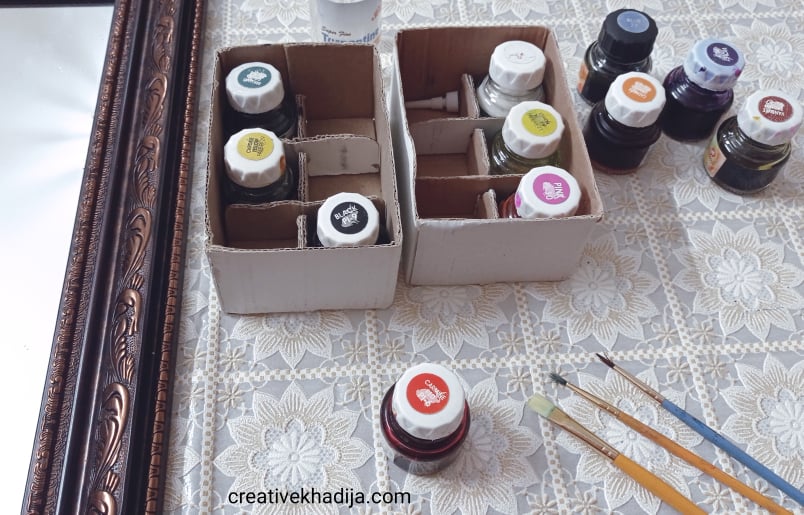 These are the colors I decided to fill in the painting here.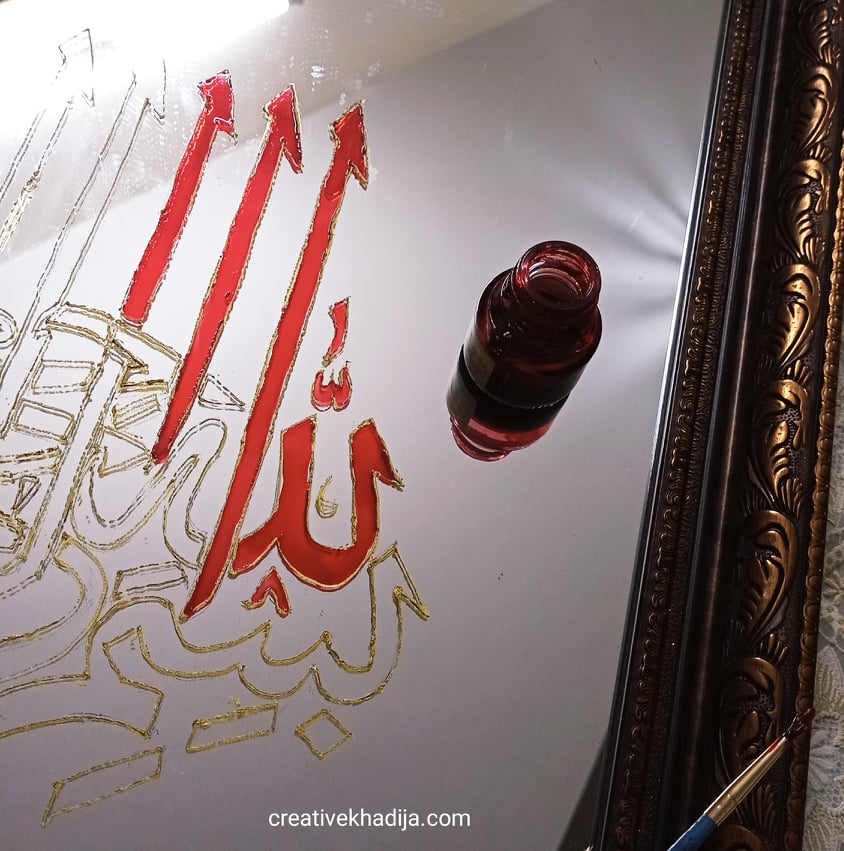 Islamic Calligraphy Glass Painting On Mirror | How To Do It At Home
I filled the red color in, for the calligraphy part, red looks the best here.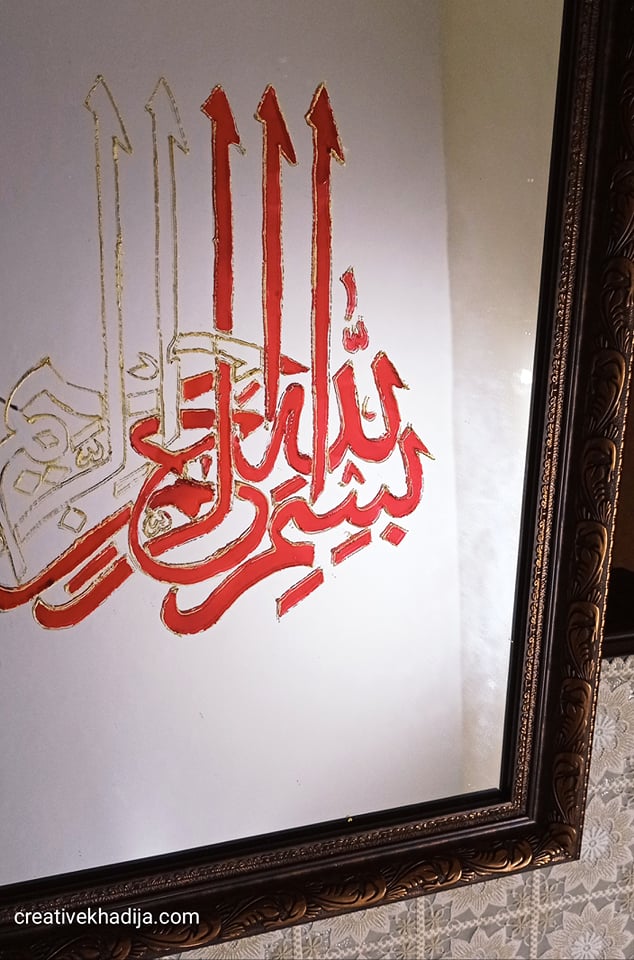 Look at this, how nice it looks even not yet completed. I am using transparent glass paints here.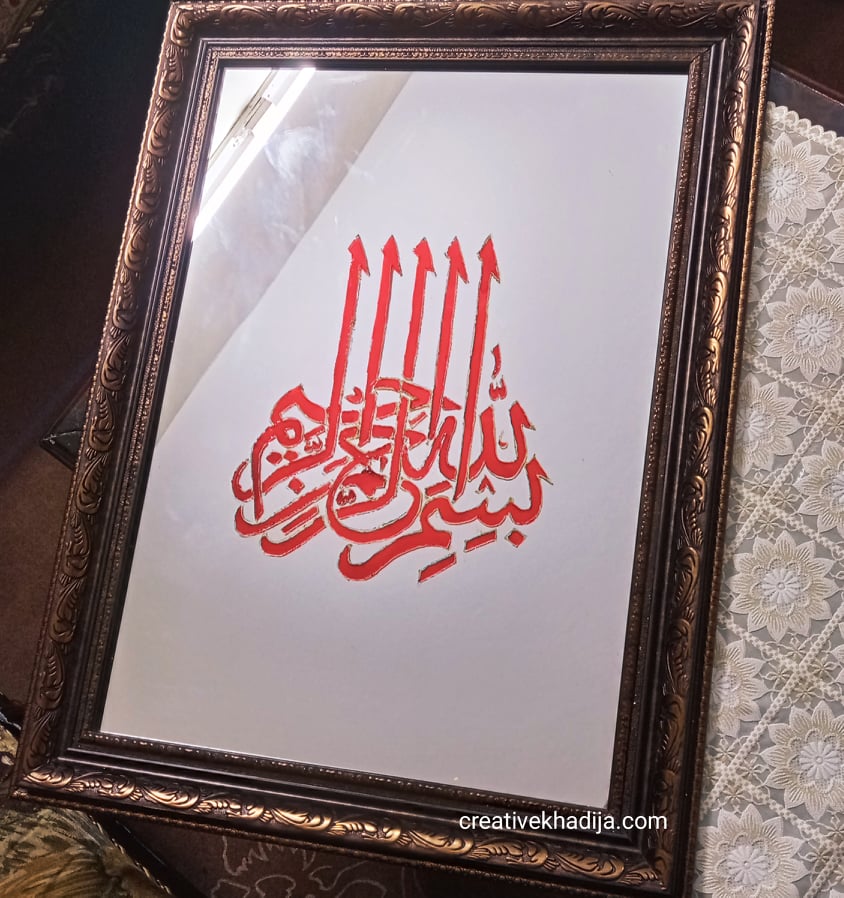 Almost half of the paint is done here. Main Islamic calligraphy motif is ready, now I will make the design on the border of framed mirror.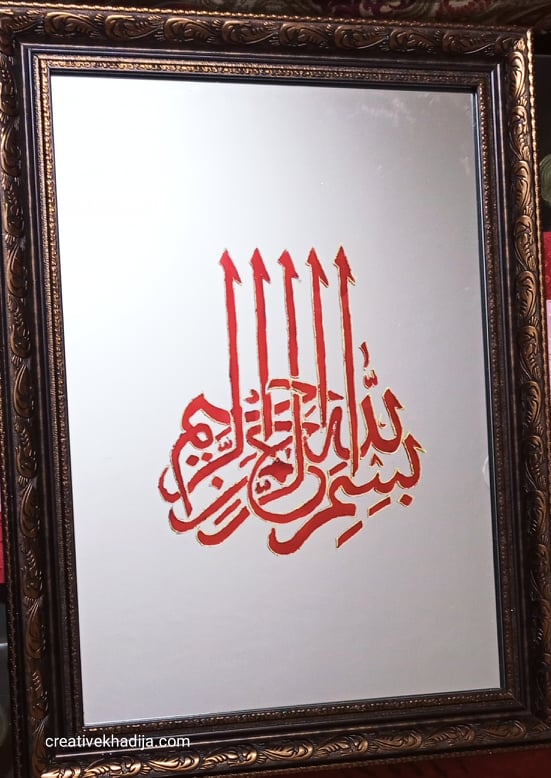 Here, I clean the mirror before making further design on the border of framed mirror.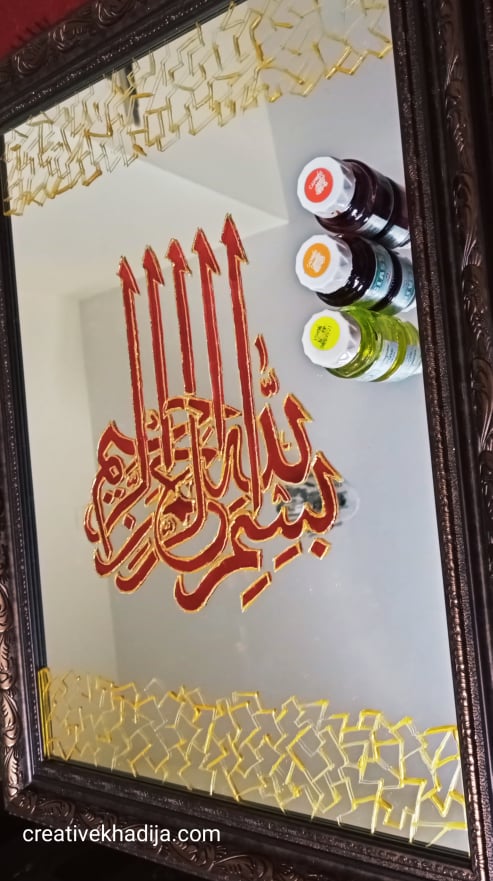 I randomly made these freehand abstract designs on both borders. This is the same outline of the mirror design.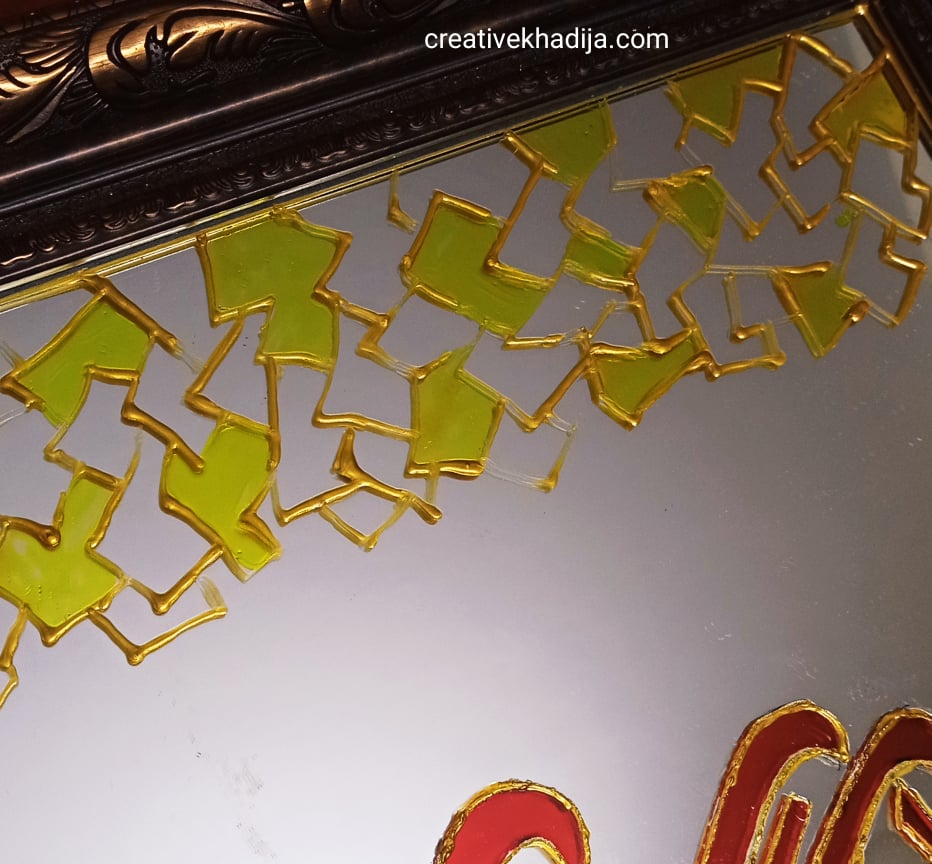 Let the outline dry for 15 minutes. Then start filling different colors in the abstract kind of art on the framed mirror.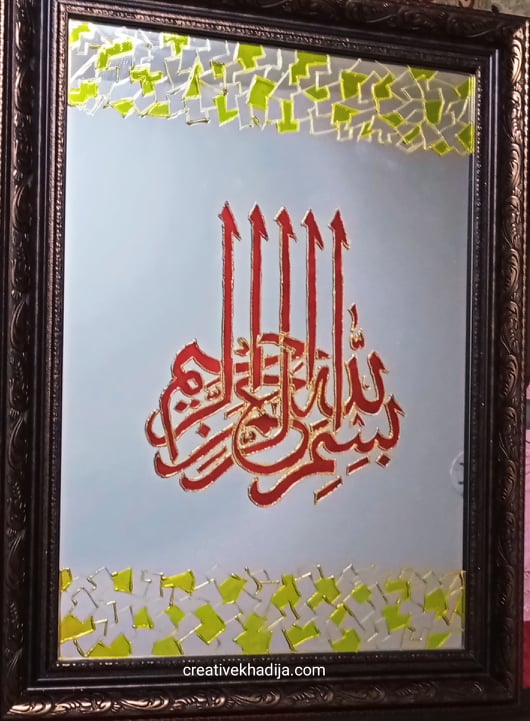 First color I have added here is lemon yellow transparent glass paints.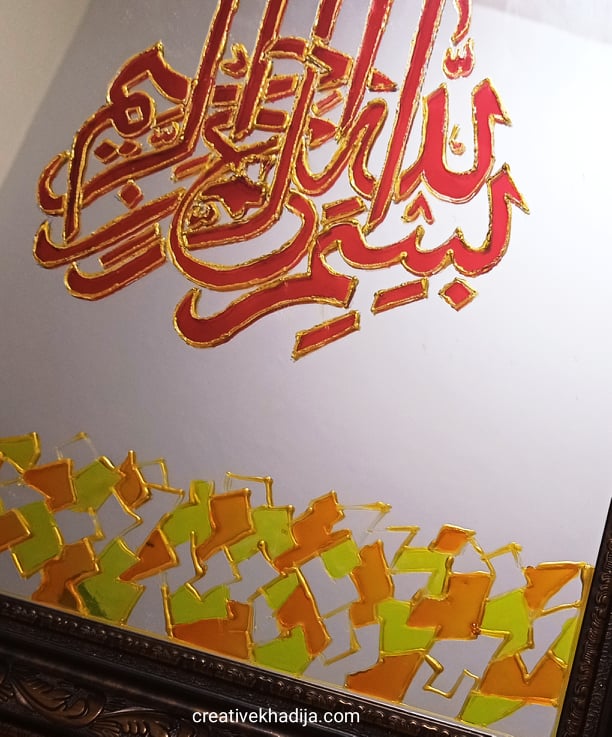 Second color here I've filled is orange transparent glass colors.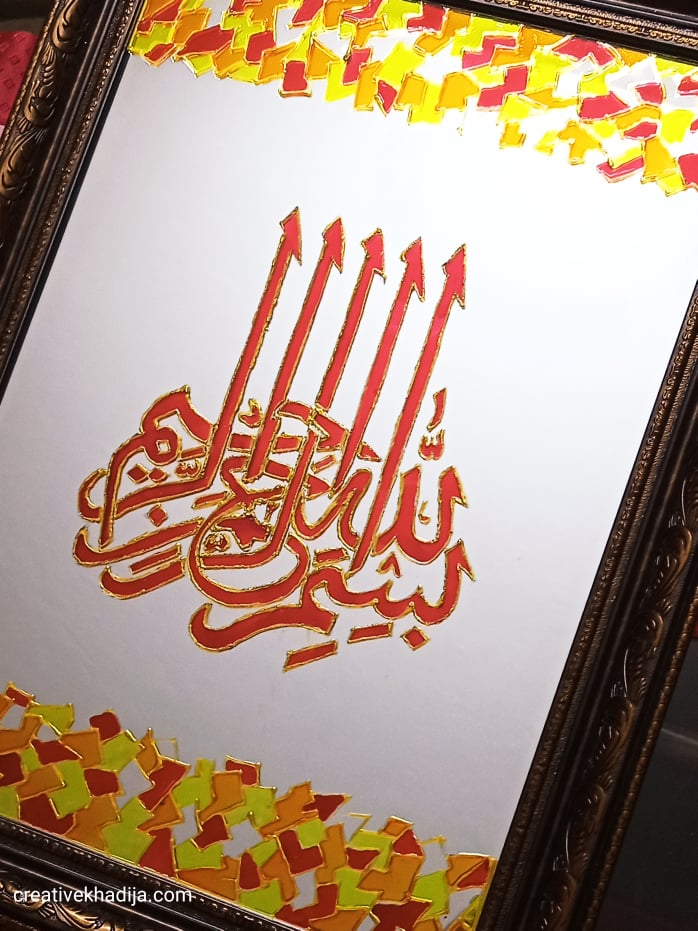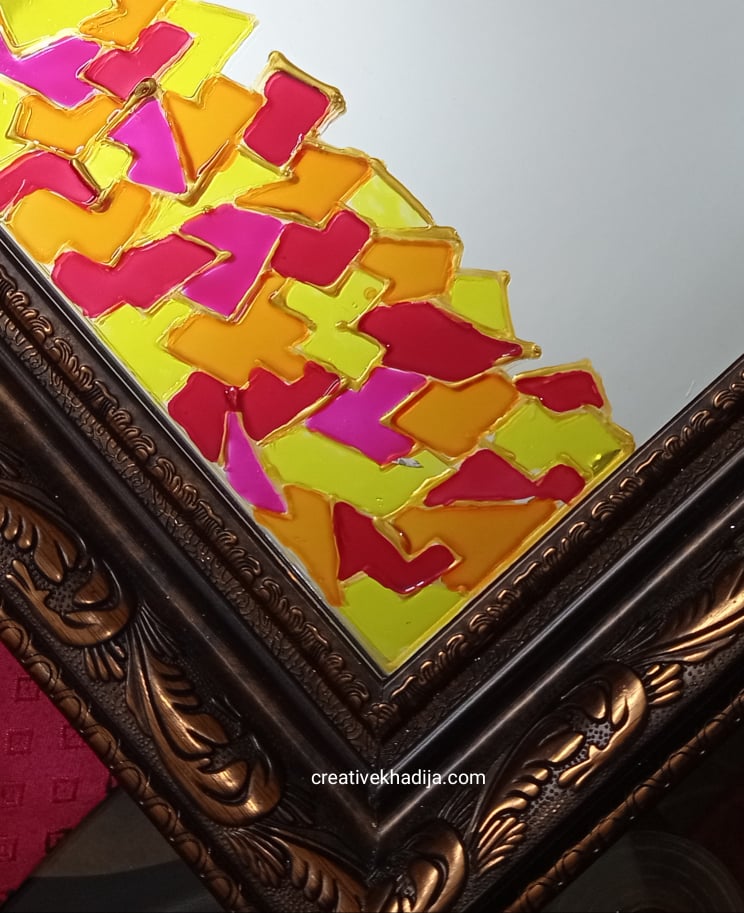 Third glass paint I have filled in the design is red.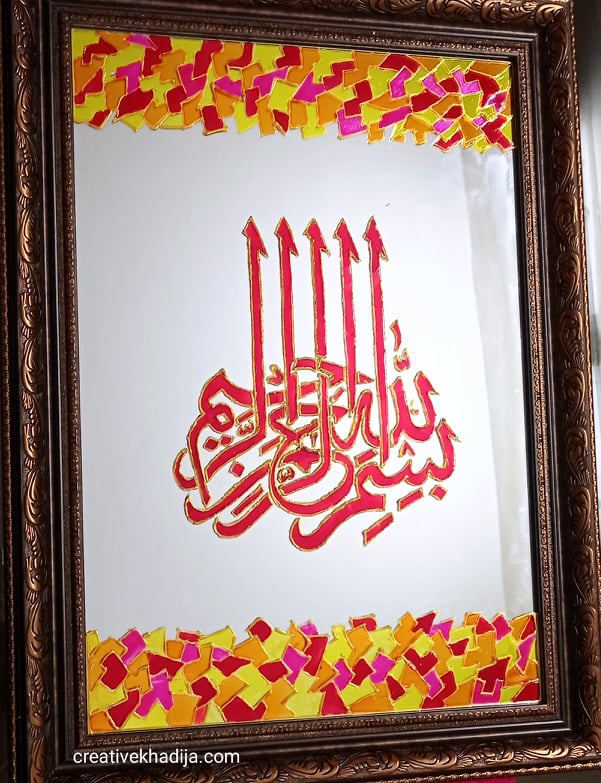 And the last color I have added here is pink color. After adding pink the painting is complete now.
It looks nicer in real as sometimes capturing the mirror is sometimes tricky due to reflections. I hope my dear readers will find this Islamic Calligraphy Glass Painting On Mirror interesting. You can also learn easily How To Do It At Home as it's easy. Isn't it?
If you have any questions regarding the glass painting work, feel free to let me know in the comments section. I will sure try to respond quick.
You can also have a look at my other glass painting wall arts DIYs.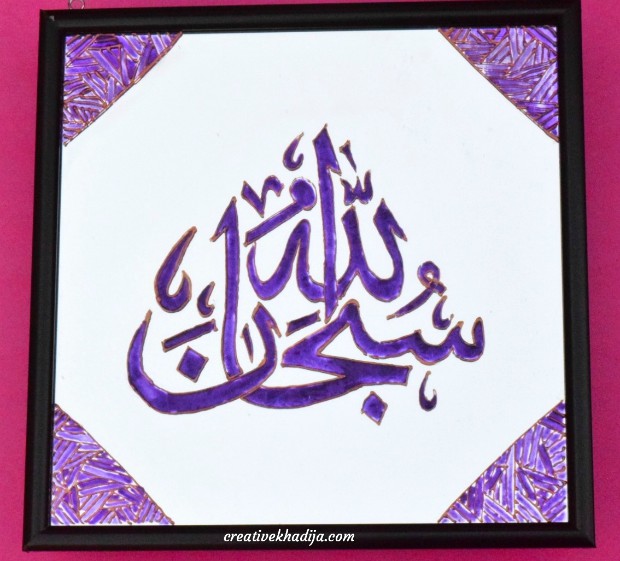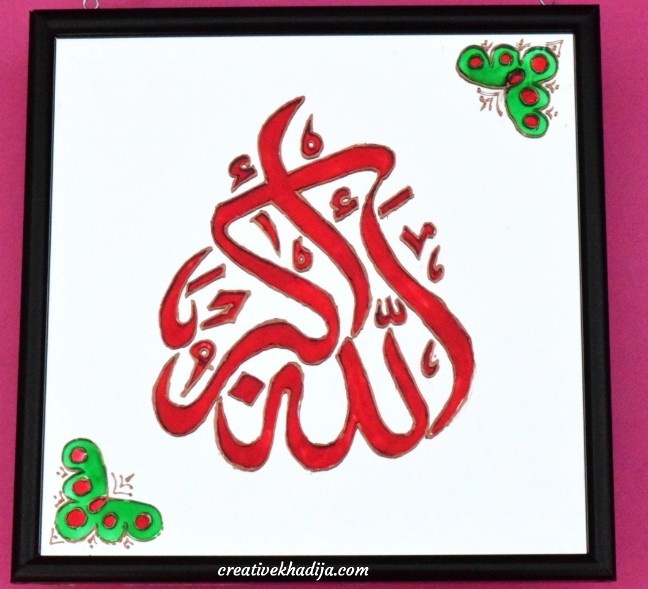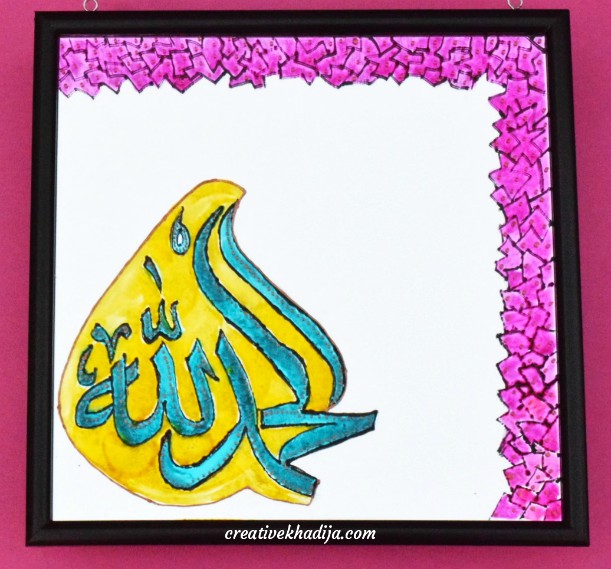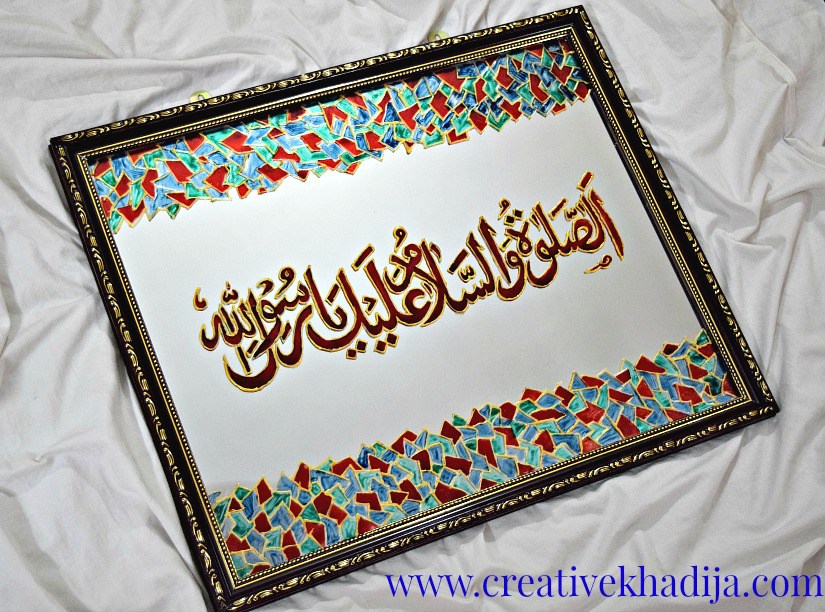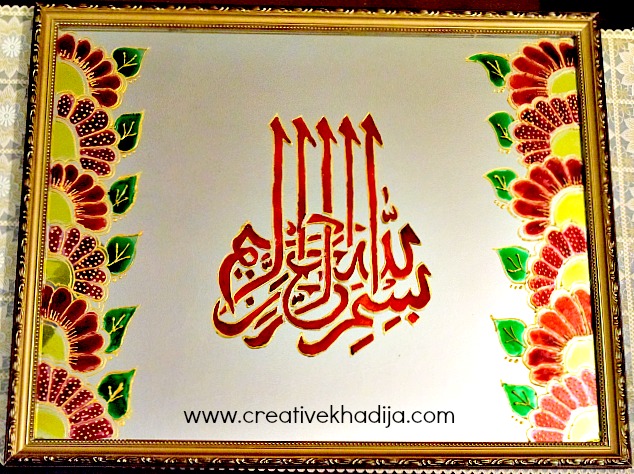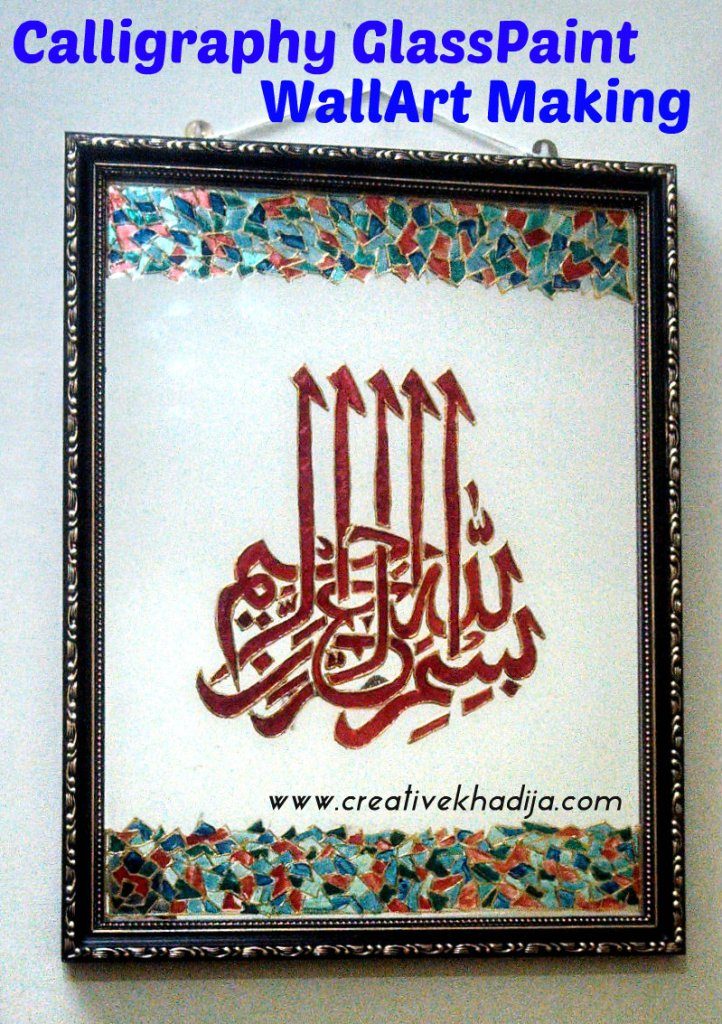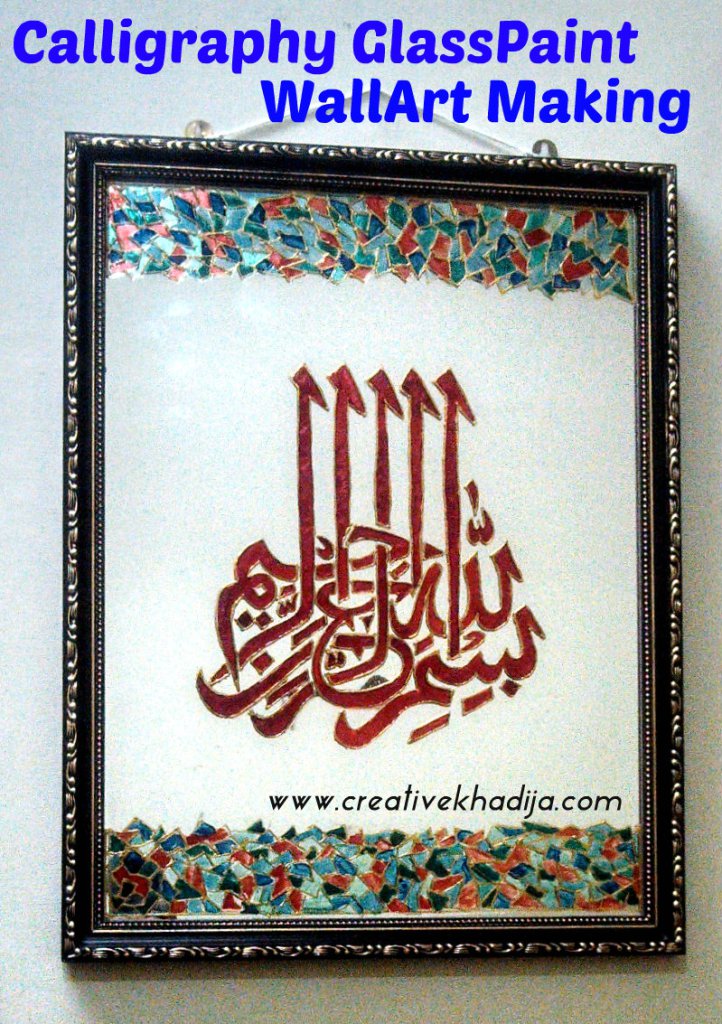 You can check all these Islamic glass painting wall arts tutorials HERE. I hope you will like the ideas.
Ramadan 2021 is also coming near Alhamdulillah. I would like to know if you have planned something to paint for Ramadan. I would love to see your version too :)
Have a great start of the week.
Thank You.
Khadija