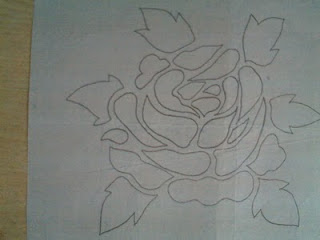 Stenciling on Fabric
I did some stenciling on fabric with fabric paints, this is an easy form of fabric design and really nice!
First I got a flower design then I cut a sheet as a stencil. It was fun working with!
I USE SOME FABRIC COLORS AND APPLY WITH STENCIL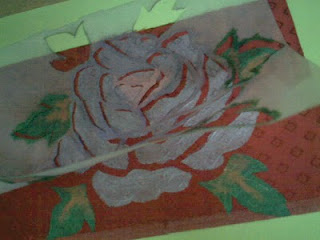 AND THE STENCIL IS FREE AND MY DESIGN IS HERE NOW…
I fix the stencil and applied the color, then carefully separate it and when its dry it will be perfect as a fabric motif.
 Let's see what I will be making with these stenciling work.
Have a great day friends!
Khadija