Today i am sharing a little different tutorial,otherwise i post some arty,crafty
tutorial
but now I am sharing a unique embroidery technique, the hook is like a crochet hook..but very slim…Denise Felton of Craft Gossip was asking about this technique but i told her that it is hard for me to explain the technique in words..but I will share its tutorial. so here it is,
Do You Want To Know The Tutorial Of
This Stitch
?
Embroidery Technique
So Check the Tutorial…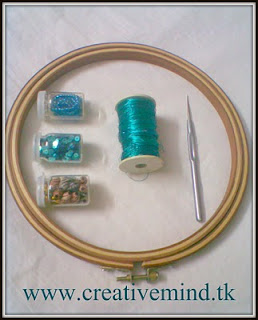 You will need a fabric, hoop,silk thread,different types of beads, sequence..& definitely the needle hook…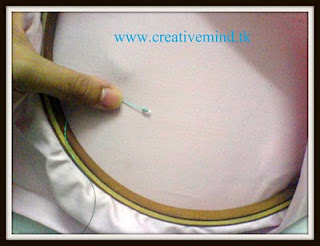 Make a knot at the end of thread & place thread on back side of the fixed fabric..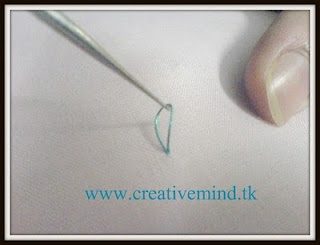 Pull the thread with hook to make a loop..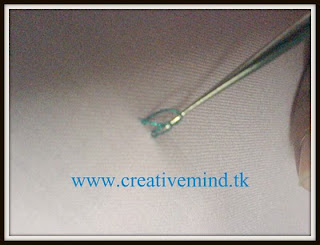 Then make another loop by adding the hook in the first loop,& again pull the thread from back side of the fabric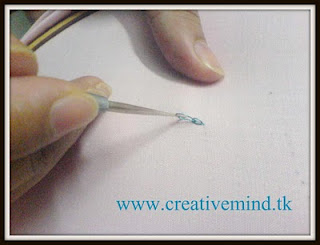 Well repeating of  this step will make the chain stitch,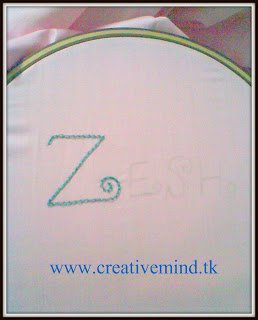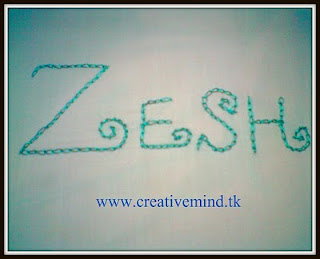 Its my free hand writing,so you can personalize your shirts or scarfs by using this embroidery technique..its just 10 minute effort…
Now I will show you how you can put beads & sequences in this embroidery stitch.I wish someone can learn through my roughly described instructions…oops...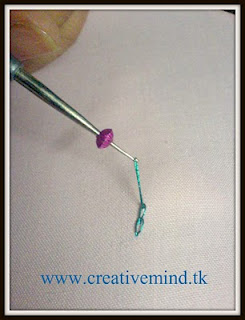 Add a bead in the hook & transfer it on thread loop,then apply the hook into the cloth repeatedly,this will make chain stitch again of your choice..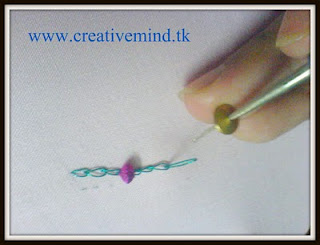 Now you can add any type of beads or sequences in this same thread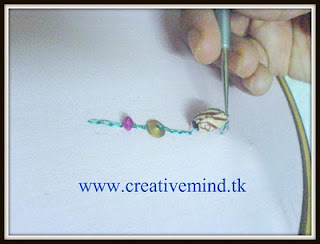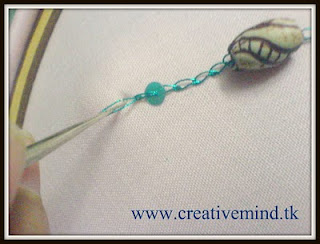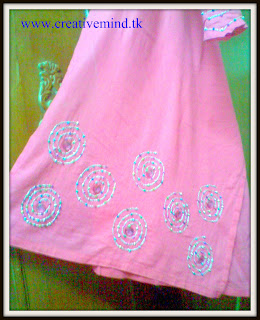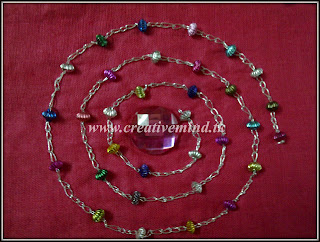 I make the border of my shirt with the same technique,these are circles with some beads…
I hope you can understand this…if any queries,do ask about any thing….
Have a nice day…
You can check my other Hand Embroidery Work