DIY
DIY Sunburst Mirror(Spoons Recycling)
I always enjoy experimenting with some unusual & fun things, My today's post is also a fun idea,if anyone among you is not going to like this idea, so You Can! Lets see in detail what I have done :)
DIY Sunburst Mirror
I was thinking about painting these spoons but I thought this red will be a good color for spring!
A close up…
My sister was always throwing these spoons from her kids formula milk boxes, & once I ask her to give some of these spoons to me, may be I will reuse..she smiled & then start saving for me…after a few weeks she gave me all these red colored spoons!
~ PROCESS ~
-You will need to have some spoons
-Any transparent glue like mod podge.(my mod podge is going to finish soon,so I am using a local glue from hardware store)
-A round board with fixed hook for hanging on wall.
-A Mirror
-Two sizes of small mirrors,which are usually used here in hand embroidery work.
-First I paste all little mirrors on spoons.
-I also paint the hardboard with black spray paint.
-when they will be dried totally,I fix big Mirror on hard board with samad glue,which is more sticky but not transparent.
-when the mirror will be fixed & dried totally,I start fixing & gluing spoons at the border.
I made it late night & when I saw this in morning I was feeling so funny! haha..spoons on wall? its perfect for our dining room wall or kitchen side area :)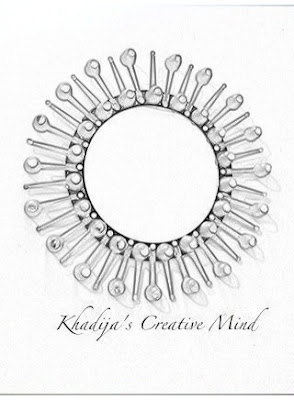 I also play with some photo editing fun!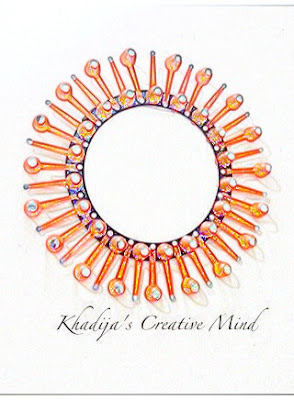 I realize it seems like a ring I have made previously! you can see Here,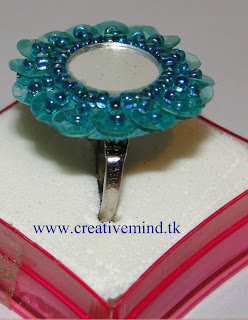 I am attending my evening classes at university these days,this post was done in my drafts & I thought to publish today, I am feeling sad right now! You know what happened?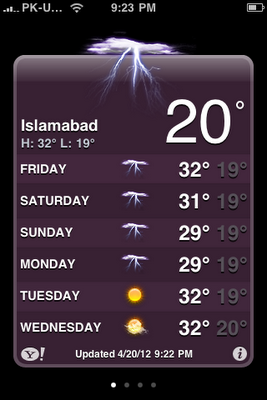 This evening,When I was coming back from university after taking my classes,it was raining with thunder storm,my father was driving but He park the car for a few minutes because of heavy rain!
And we reached home safe but we saw breaking news at TV about a passenger plane crash in our city, because of lightening & storm! 
127 people died in airbus crash & our city became so sad after this accident, I was hearing lots of voices of ambulances & rescue teams during these hours & there are tears & prayers for all of them & their families!
May their souls rest in peace…