If you ask any designer what interior trend they have the most fun with, you can rest assured that a large proportion will say retro! This is a trend that knows no bounds: it is eccentric, bold, and a little crazy. Retro designs from years ago are still influencing today, and in this post we will give you a glimpse of how they are doing it while explaining more about retro design and what it is.
Retro covers almost everything
Retro does not relate to a particular period in time. Rather, it concerns the recent past, i.e. styles from 15-20 years ago and beyond. For instance, styles from the 70s and 60s are often described as retro. This is why you have such a massive design scope when opting for a retro look, as you can choose from a number of different eras.
What period are you looking for?
Therefore, when it comes to designing a retro room, the first thing you need to do is decipher what era you wish to incorporate. It is better to choose a number of pieces from the same era as opposed to picking various retro pieces from numerous eras, as this can create a confused and cluttered room. If you are unsure regarding what era to pick, do a little bit of research online and look at pictures of 50s, 60s, 70s and 80s-styled rooms for some context.
Once you have chosen a period, all you need to do is look online for pieces that reflect this era. Do your research, take a look at some design books, and read interior blogs to get a full understanding of how to create the retro look you are going for. To give you a helping hand, we are going to start you off by giving you a quick insight into creating a 60s-themed room.
Bringing back the 60s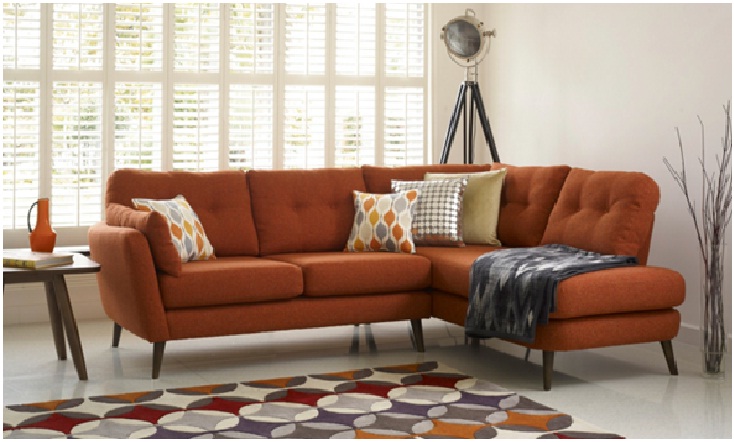 The 60s was an era that was all about loud, bold colours and unique prints, and this living room completely embodies this. If you wish to go for a subtle retro theme, this 60s-inspired Jasper Corner Sofa from Fishpools (above) on its own is ideal. However, the geometric pattern cushions and rug add the perfect finishing touches for a striking and in-your-face 60s vibe.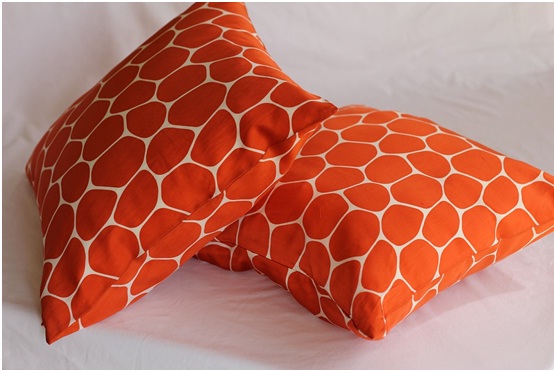 If you don't have the money to invest in a brand new sofa right now, then take the easy option of buying some retro-themed cushion covers. You will have a huge assortment of exciting and vibrant designs to select from.
What about Warhol?
During the 1960s, Andy Warhol made his mark on the art scene. From Campbell's soup cans to Marilyn Monroe, his pop art designs are still prominent today. There are many replicas and Warhol-inspired designs on the market at competitive prices.
Lava lamps were also exceptionally popular during this period. If you are looking for an easy and cheap way to pay tribute to this era, a lava lamp is a must.
Last but not least, it simply would not be right to mention the 60s without talking about the popular shag rug. Choose a shag rug like the one pictured pictured above or a carpet in a bold print for the ultimate retro feel.
Bringing back your favorite era is a great way to have a little fun with your décor, so why not start by looking up your favorite decade for some great interior inspiration?
Disclosure : This is sponsored spotlight article & contains affiliate links. Thank you for supporting!