Guest Post
Easy Origami Designs Ideas To Try | Guest Post
Origami is a great way to relax and enjoy, and you can use your materials even from scratch. However, if you want to make something pre-folded or pre-made, you can find it at a craft store or from an origami website.
Origami designs offer an excellent way to de-stress and relax. Using a few pieces of paper that you can fold into something intricate, thrilling, and beautiful is both soothing and satisfying. Whether you want something large or small, complex or straightforward, there's an origami design. Here are ten origami designs you will surely love.
10 Easy Origami Designs Ideas To Try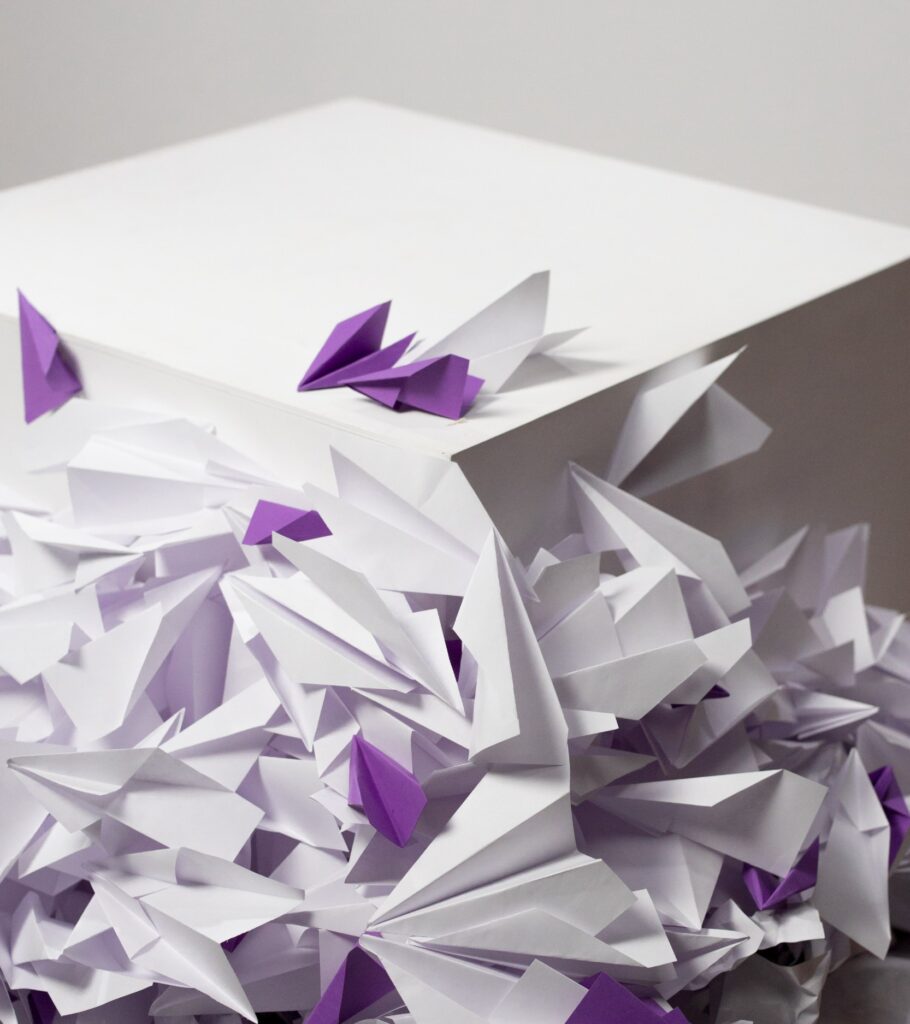 1: Chain
Make a chain of paper squares. People recommend using a square sheet of paper to make your chain, but you can use any other shape but keep all sides the same length. You can also attach the squares with glue and tape if you don't want them to fall apart. You can make a chain of ten or more than 1,000 small pieces of squares and still have an excellent work of art.
2: Fans
You can make some decorative paper fans to decorate or gift. Cut a square-shaped piece of paper in half, then cut each half again. Open the fan and then fold it back into a square shape. Your fan now has four faces and four flaps. Make cuts on the flaps to create small triangles or other decorative shapes or designs of your choice.
3: Angels
Craft stores sell this design, but if you have time, easily make your own. All you need to create an angel origami design is a 10×10 piece of paper. Make the head and body first. Connect them by making a curve as a semi-circle shaped. Create wings on each side of the angel's body by folding in half and then folding into the shape of wings. Attach these wings to the angels' back using a glue gun or tape.
4: Boxes
Make four equal pieces out of a square of paper. Press them together to form a box shape. Fold in half, then fold it again to make another rectangular piece. Again, press the two new pieces together using the crease you just made. Fold this rectangular piece into a box, pressing down on each end's top and bottom edges to secure the folds.
5: Hearts
To make hearts, you can use a heart-shaped piece of paper, or you can use square cuts to make a heart. If you're using a square piece of paper, fold the corners toward the centre and make minor cuts that create the shape of a heart. You can also make hearts by folding a piece of paper in half, cutting it into your desired heart shape, and then unfolding the folds.
6: Houses
To make a house origami, you need to use a square piece of paper. Fold the corners in toward the centre crease and then unfold. Begin to fold the end corners inward and again toward the centre crease. Fold this new rectangle into a house shape. You may need to hold it in place with tape or glue.
7: Stars
You can make a star out of any number of pieces of paper as small as you want. Fold these pieces together in groups of four, creating a pointed shape. Folding in half and unfolding the folds creates a star shape. Make some more stars so you can create a cute Star of David.
8: Trees
A square piece of paper is best for making tree origami. To make one, you need to fold it in half, then unfold it and cut corners off so that each side is an even length. Fold this shape into a triangle and repeat this process until you have 1 or 2 triangles. Unfold each by lifting the corners slightly without lifting the rest of the triangle crease. It will make recognizable tree branches.
9: Rabbit
A rabbit is a simple design you can make with a few pieces of paper. To make one, you must use a 10×10 piece of paper and begin to fold it into an accordion shape. Fold the top edge down to the bottom edge and cut along this line if you're having trouble making sharp folds. Repeat this process with the rest of the paper until it resembles a rabbit. It should have ears, eyes, arms, and legs.
10: Paper Airplane
Paper aeroplane designs are easy to master, even for younger children who like origami shapes. They can be folded out of one piece of paper or more and may be small or large designs. The designs above are noteworthy for their ability to inspire origami beginners and experts alike; the sky's the limit when crafting paper aeroplanes.
Origami is a great way to relax and enjoy, and you can use your materials even from scratch. However, if you want to make something pre-folded or pre-made, you can find it at a craft store or from an origami website. You may have to pay a small fee, but it's worth it if you're looking for a special gift. If you want to save money or make your origami designs profitable, try making your own.
Disclaimer – This is a guest post & may contain collaborative links. I appreciate your support.