Life is busy these days, We used to pend our shopping sessions for several days sometimes! Ladies who are busy & stay at home mothers or working women nowadays mostly prefer online shopping. The trend for online shopping is increasing day by day in Pakistan. One of the important factors is internet access on every hand. These days most of us are holding smartphones & gadgets, doing social media as well as checking sponsored content there. So internet in Pakistan is easily accessible for everyone in Pakistan. Did you notice on Facebook, Twitter & Instagram there are sponsored posts visible in the feed? You can also have a look at online shops advertisements at blogs & websites sidebar portion as well.
Growing Online Shopping Trend in Pakistan

Online shopping trend is growing day by day, It's quiet easy & fun! You can select any product of your choice from the online store like
Daraz.pk
or
PakStyle.Pk
and there you can see vast variety of products for sale. You can visit these sites and explore your favorite goodies easily! Most of the items are offering free home delivery as well as cash on delivery option.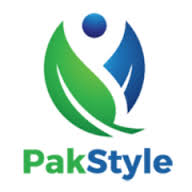 By shopping online through the famous online stores, You can get discount and special offers on festivals & oceans. Isn't it interesting?
Life is easy now! No need to plan for going out & get stuff you want to shop, Go to online shopping stores and select anything you like. Process is simple & quick. Your order will be reaching your home in two or three working days. You will be paying cash via bank transfer, easy paisa or cash on delivery when the product will reach at your place.
I hope you will enjoy shopping online. Have a good day!
Thank You.
Disclosure – This post contains affiliates links. Thank you for your support!