Hey Everyone,
Have you heard about The Warehouse services yet? I recently came across a wonderful option at their webpage about designing any product with a picture design or text on it. Sounds interesting? Yeah, it is. I have designed a make up pouch with Creative Khadija logo on it. It looks so good & I can not wait to get it in my hands now! Today I will introduce you to the making of the whole process how you can design any product with your own picture, design or text. I bet you will love trying this for yourself or for gifting others.
Create Your Own Logo Design Makeup Pouch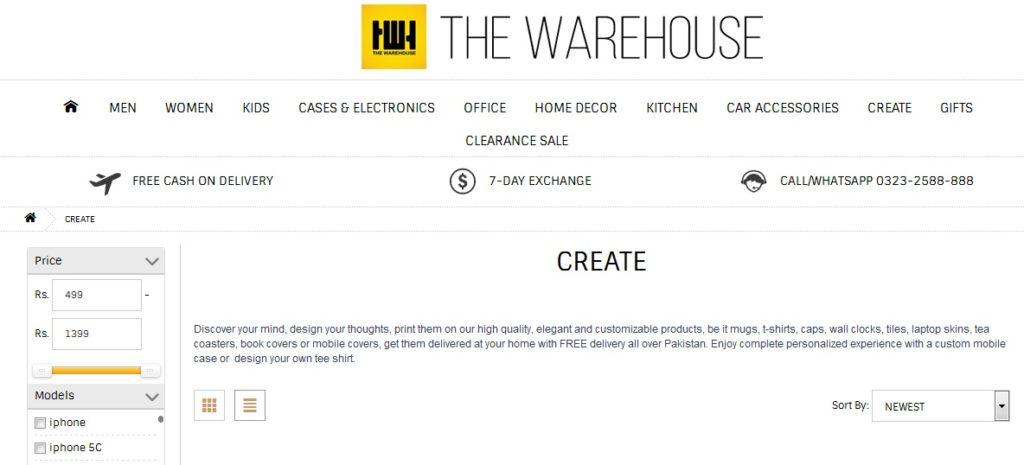 First of all you need to go to the webpage The WareHouse & click the option CREATE from the categories.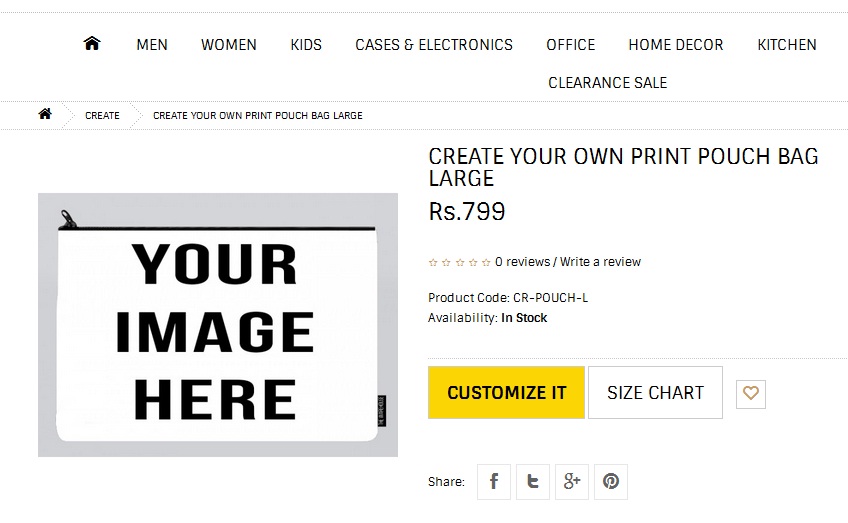 On the page CREATE you will see many products which you can design with your own name, picture or design. Click On the option Customize It.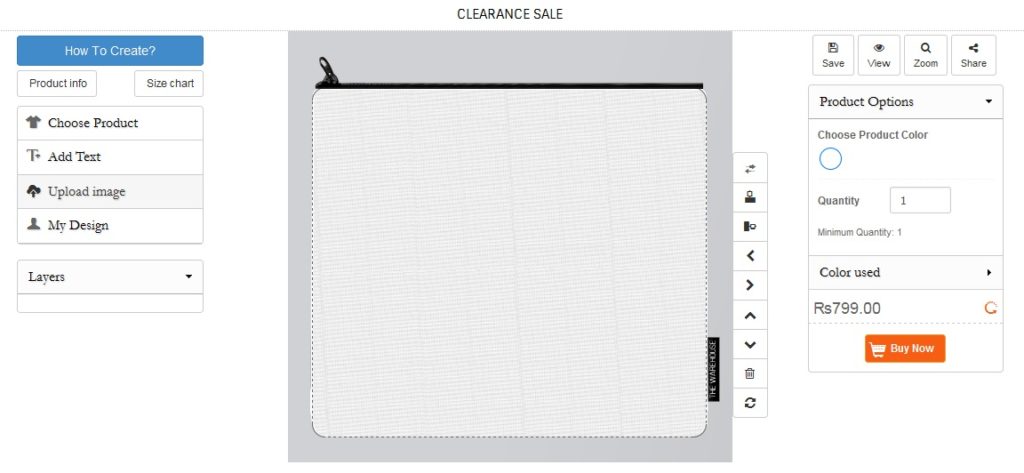 I choose a make up pouch for customization, Here on the sidebar you can see options Add Text & Upload Image. So I upload Creative Khadija Logo jpeg image from my folder.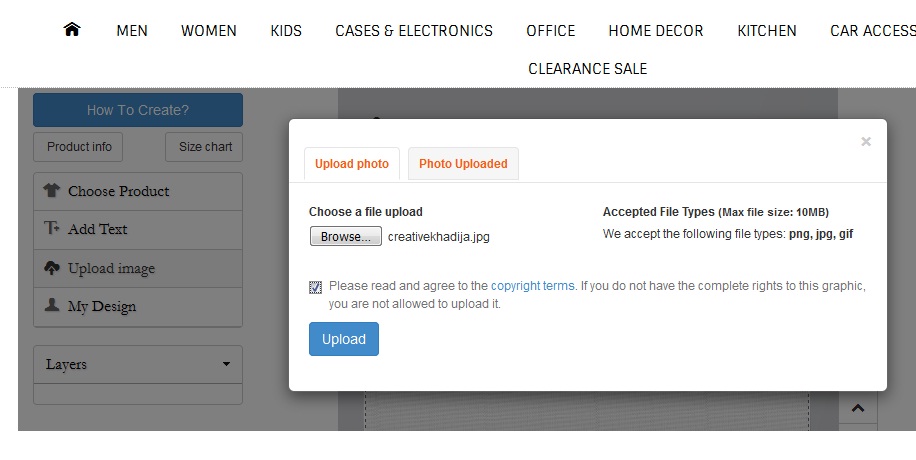 Browse the image & upload.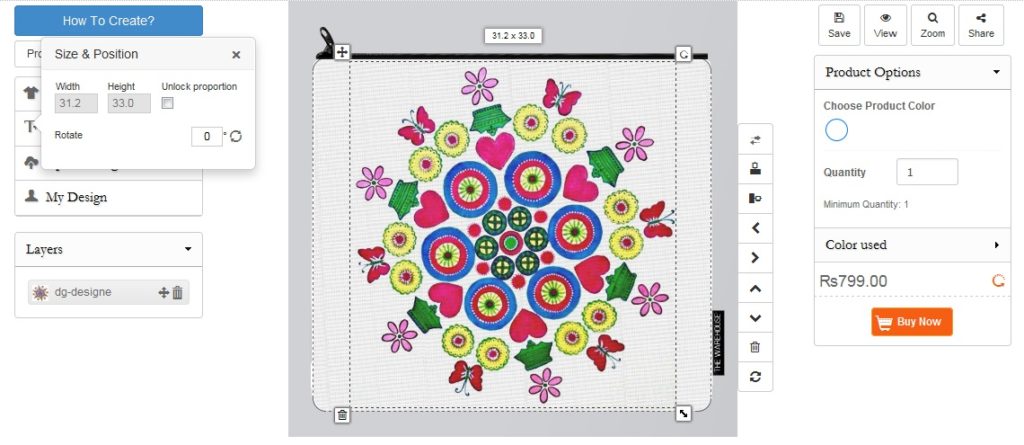 You can arrange the image on your product, Can resize & place as you want.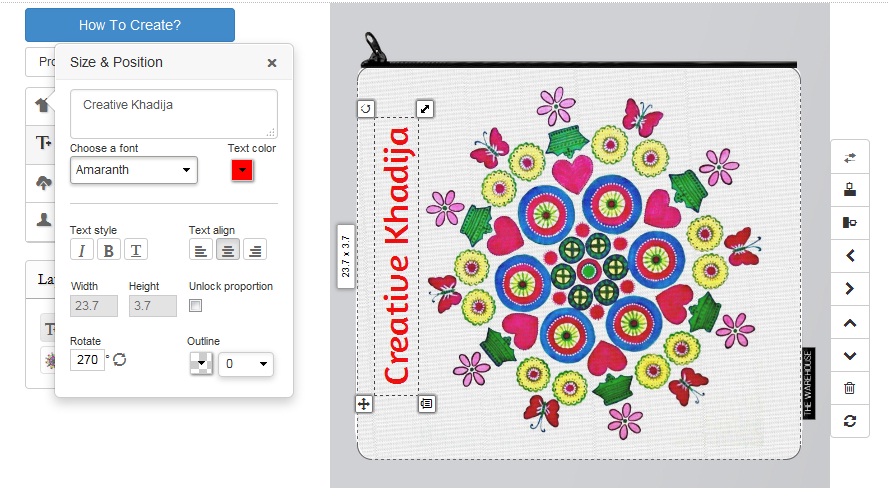 You can also choose the different fonts & colors from the given list.
When you are done with the design & font. Click on the image Save! You can select the color & quantity too. Then you need to confirm your order by filling the customers information form & click Order!
It's simple & easy. You can make creative & beautiful designs on the products. I hope you will love your experience of designing the product at The Warehouse. Give it a try & you will love it.
** Update **
Hey I am excited to share the update, Last week I design my logo printed pouch on The WareHouse & within a week I got my logo printed pouch. I am satisfied with the good quality & printing of the makeup pouch. As I am not a makeup addict person, So currently I am putting some random goodies inside. I have shared the unpacking of the package at my snapchat & everyone loved it. People at my instagram & other social media networks also appreciated the pouch.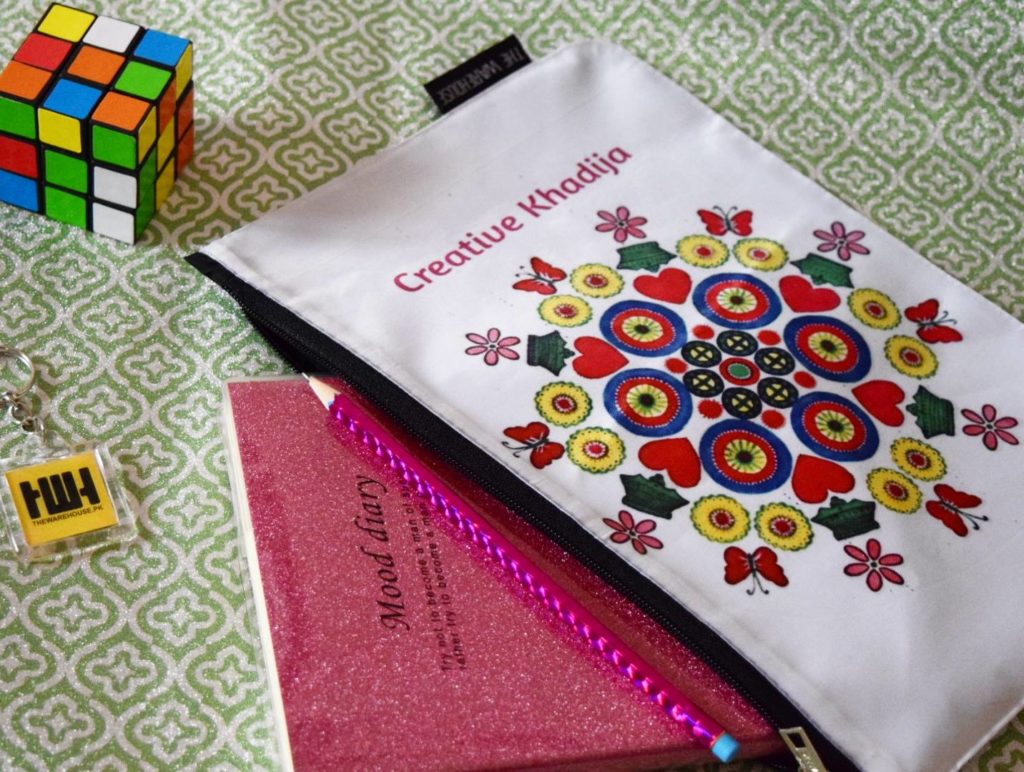 If you want to design your own make up pouch with your picture or favorite quote on it. Be sure to try The WareHouse services. I am sure you will love it.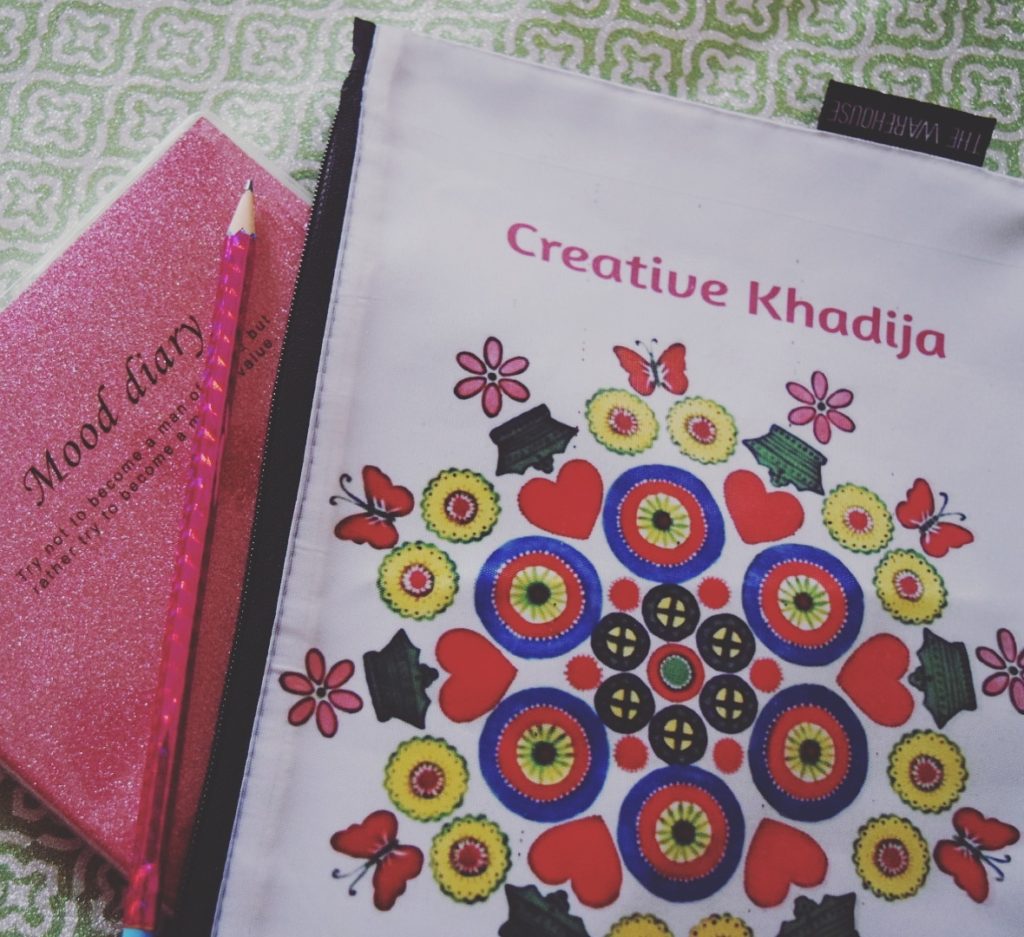 Have a great day!
Thanks
Khadija
P.S – This post contains affiliate links. Thanks for your support!