Whenever we talk about jewellery sets for women, something heavy for a bridal trousseau with a hefty price tag always comes in mind. Or if you are lucky, your mother's heirloom Kundan and Polki jewellery sets locked up in some bank safe, which you aspire to possess someday.  But in reality, that's not always the case!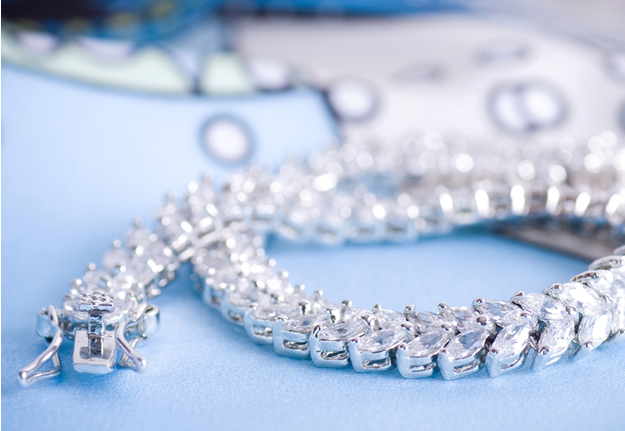 There are many forms of jewelry sets available nowadays. Jewelry sets are basically sets, of two or more jewelry pieces, which are matching in design. These jewelry sets may include necklace and earrings, pendant and earrings, bracelet, necklace and earrings, rings and bracelets etc. Each set may come in heavy or light designs. They may even vary in contemporary and traditional designs, in terms of stones that are used and even in terms of occasion and dresses.
Let's talk about each type of jewelry set for women, for which occasions they are fit to be worn or presented as a gift.
Pearl sets are those in which necklaces are mostly adorned with either just strings of pearls with matching drop earrings or tops or pearls set in silver or gold setting for a high impact. Pearl has always been a sign of timeless elegance and beauty. It is also considered to be a girl's best friend. This is because no matter the occasion, wearing pearls always add a right charm to any ensemble, whether it's a wedding or just a casual outing. We also see many older women adorning themselves with minimal pearl string necklaces or sets as it complements their age old beauty. Pearl sets are perfect to gift to older women as it reflects sophistication. Whether it's your mother's fiftieth birthday or your mother in law's anniversary, such elegant gifts can truly make their heart warm. For minimal present, pearl pendants sets are perfect but if the occasion calls for something ostentatious than heavy pearl sets can do the trick.
Choker sets are now the trendiest pieces of jewelry this season. These sets include necklaces which are worn close around the neck like a collar with matching earrings. Choker necklace with shoulder duster earrings were all the rage in this season's Fashion Weeks. If you are someone who is looking for a jewelry set to go with your wedding gown that is prominent or wants to wear modern monochrome attire with something that adds life into it; then choker sets is the answer for you! Such sets are a perfect addition to your bridal trousseau, if you have the taste for a contemporary style. It can also be a mind-blowing gift to her loved one on your anniversary day or the birth or your child.
Pendants sets may be petite yet they are always filled with meaning and significance. They are string necklaces with pendants along with matching tops or studs. You can always wear these with your office wear, a lunch outing with friends or just to add a tinge of sparkle to your daily wear. They are a perfect present for a teenager, tween aspiring to be a lady.  You can gift these sets to a girl in your family or close friends or even your daughter, who has just graduated, as a wedding gift to an acquaintance, as a valentines gift to your loved one or just a surprise present to show gratitude and affection.
In Pakistan, we have a lot of trend of wearing traditional jewelry sets. But traditional jewelry sets are not only containing two pieces, they can be more than two matching pieces in a set thus coming in the heavy formal category. These may include a Raani Haar, Choker necklace and Jhumkas; Arsi rings, Naath and Bracelets and even Rings and bracelets can also pose as a set. These are mostly heirlooms adorned with a variety of jewelry work and precious or semi-precious stones. But now you can find similar designs in fashion jewelry at reasonable prices. These traditional jewelry sets are usually worn on wedding events like Mehndi, Nikkah and Walima by the bride and her guests. While they are also worn on religious holidays like Eid with traditional women wear. These traditional jewelry pieces are mostly a part of bridal trousseau and seldom presented as a gift.
In Pakistan, there are many good quality outlets from where you can buy such jewelry sets in reasonable prices, for yourself or as a giveaway. Places like Jewellery Store and Tesoro are famous among women for their vast variety of fashion jewelry designs and high polish finish.
P.S – This post contains affiliates links. Thanks for your support.