DIY
Fabric Marker Creation
I have designed a table cloth..I think its quite different from any other piece..because it looks like embroidery work but when you touch it you feel it printing…but basically its Painting…The fabric marker paint..I have 2,3 projects of fabric brush marker at my blog…
Have a look…
Fabric Marker Creation
 It was a self printed fabric of an off white color
so i decide to make it fine…
First of all I draw a design on paper..then attach paper on fabric with pins & cut the fabric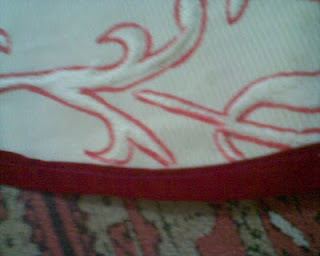 Then stitch bias tape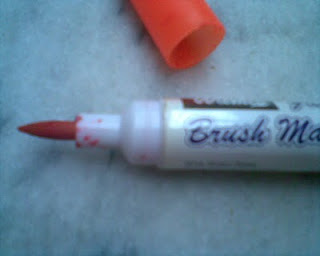 Then i use fabric brush marker following the fabric print's outlines & it was just 15 minutes fun…really fun to create this table cloth.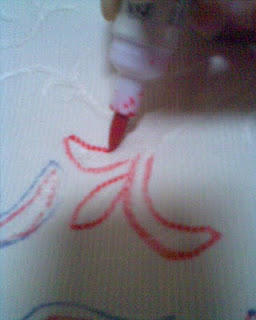 After ironing from back side of the fabric,this will be permanent color..
I am also making another one using two colors of marker…blue & red.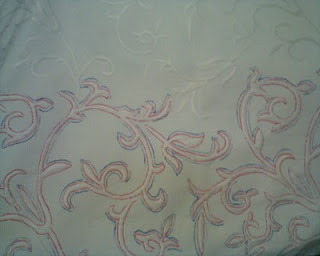 I hope it will be a little now thing for some of my readers…
So try it..definitely you will like its result
These are some of my other fabric marker's projects…
 Check it here
Would you believe this is totally free hand work…This is the dotted design on cotton fabric..its the shirt piece i have done too much effort for making this on 2 yard fabric… dotted design by hand…now i don't want to cut the fabric…may be i will make some other project with this.(without much cutting).if you have any idea in your mind so do write me,i will consider..Actually these were my Textile Designing College assignments…theme was Dotted design & line work by hand..so I have to make this..otherwise i am not having much patience to do something like this…so lengthy…;-)
I hope you liked!
Thanks ~