I am sharing a simple tutorial of making wool pom pom…Just a 5 minute fun idea..wool crafts are always interesting and look pretty, So check it how to make pom pom with wool, You will enjoy this simple idea as well as its making! Have a look at step by step tutorial,
Pom Pom Making
Isn't it looking fine? Now take it's free tutorial…
You will need to have a scissor,
Two round card pieces(with center hole)
Two colors of wool

,(oops i just take one color picture)
Place both card pieces together & wrap the wool as the picture is showing…
Cut the wool from the sides of card
open the card & Tie the wool threads…
Then add some beads for finishing it…
And its completed…
There is another way to make another type of pom pom…
Wrap wool around your two fingers
Then cut the threads from center..
Tie it from top..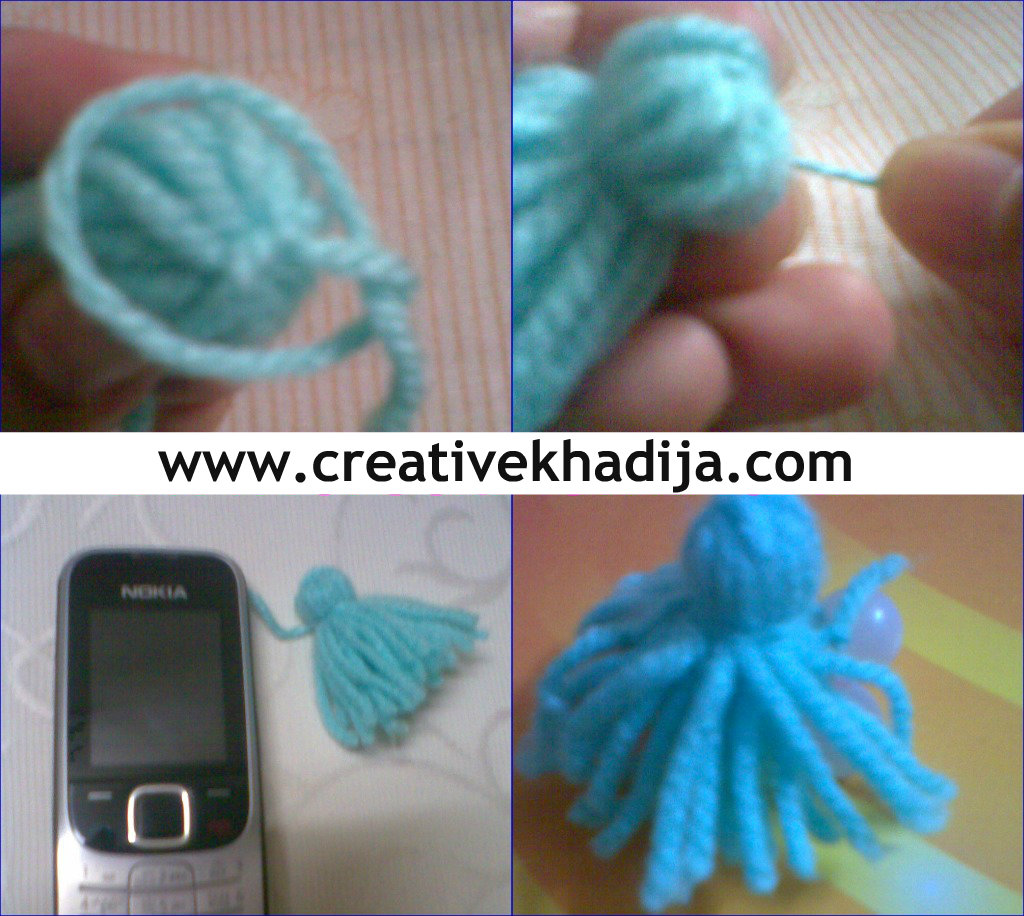 A tight knot…
And the octopus pom pom is ready
Hang this with your cellular…& enjoy..
I am little busy these two days so i will post next tutorial after two or three days…
So don't you go any where
I will be back very soon…
Have a nice day…
Enjoy my other accessories and DIY
Have a good day!