Hi Everyone,
Its time to share another post of Are You Inspired series..
I have received your submissions on & off & its always cool to see your version :) So keep trying my ideas & let me know whenever you make something inspired by Creative Mind Blog !
Are You Inspired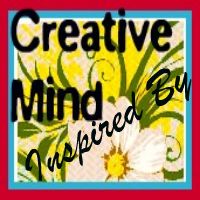 Ameera is from Bangladesh, She is a school teacher & teaching art & craft to her primary level students, She told me that a few of my kids crafts are interesting for her, she made these in class & her students likes making paper crafts :)
Lets see what Ameera's students have been done..check her full post HERE
It's a TP roll tube Organizer..Remember my post in which I have shared its making with detail..
Ameera's student is working in his class room :)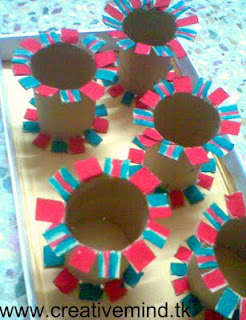 This is my TP Roll Organizer Tutorial,
These above four TP roll painted tubes are my Niece Anam's art work..she paint these & I cut it for her :)because she is so little,& cant work with scissors!
The girl in this above pic is my Niece Anam :) in my family,mostly relatives call her by saying "Choti Kiran"( Little Kiran)because when I was 4 years old, I was almost like her :) so because of our resemblance, now she is known as little Kiran..hmm..
I hope you enjoyed my today's post..Be sure to visit Ameera's blog, I am sure you will like her sharing & informative posts about teaching & creativity.
Have a great day!