Blogging is a fun activity, through which we can get to know about so many awesome people all around the world. We can easily have access to some creative & artistic people easily. we can enjoy their ideas & can share ours with them too easily! Well I love reading & following blogs about creativity! how smart is this, to sit in a corner & reading about the other corner of this world, pretty awesome & interesting, well Before blogging, I were not sure that people are this much interesting worldwide.. haha.. But now I can say, people are really interesting & nice! it was my misconception that blogging world will not be appreciating any Pakistani blogger but believe me in these 4 years, I never ever got a single comment about anything rude..people are really sweet worldwide!!
Well In my today's post I will be sharing a few crafty creations of a girl blogger along with a gift which I receive from her mother..
Maryam is my blog follower from almost an year, she tag me a couple times at her creations which she made after getting inspired by my crafts..I like her cute efforts, once a couple months back, I got a message from her Mother who told me that she is Maryam's mother & also a blogger, her daughter Maryam is a fan of Creative Khadija.. so good to know this..She was in Singapore those days. from where she bought these washi tape rolls for me because she knows about washi tape's unavailability here.
Washi Tape from Singapore
I enjoy these colorful & pretty designs, I enjoy seeing washi tape crafts at different blogs, so when I got washi tape, I like these cute goodies! there is a pretty colorful heap I have got. so why not to share with you today!
This is what Maryam making after getting inspired by my Glitter Coin Bank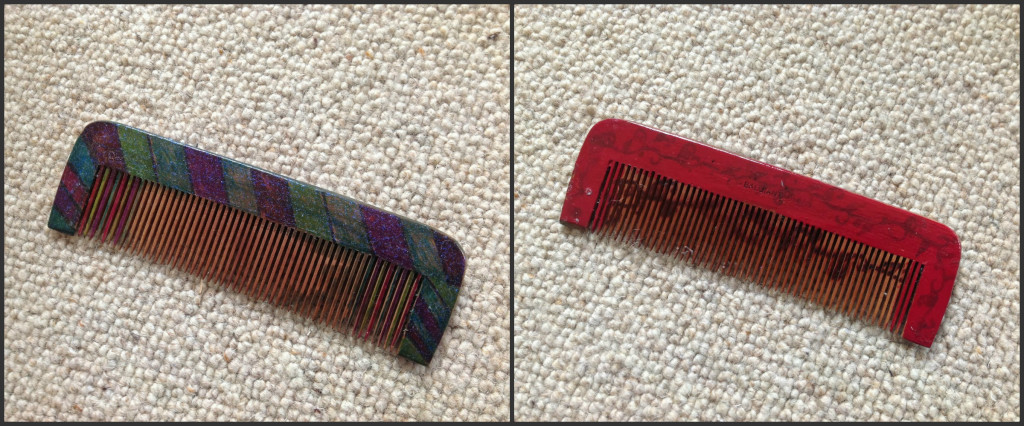 And the above designed combs are also inspired by my Designed Comb
I really enjoy seeing her crafty efforts, if anyone else is also trying my crafty ideas, please let me know, I would love to feature your work on my blog!
And yeah, I would like to say Thanks to TheChaiFiles  for these pretty tape rolls, I will be creating some fun crafts & I hope you people will like my upcoming crafty experiments with washi tape.
Have a Nice Day!
Khadija