Paper Quilling & Origami is fun! Whenever I am doing paper crafts, I really enjoy.. its mostly easy & the end result is interesting! So here today I am sharing a few of paper quilling creations by one of my reader Fiza.. she is not a blogger, but she likes reading & learning through my blog, so when I saw her email, I feel so good to know that she is enjoying my work..
Today I will be sharing her paper crafts with you all, I hope you will be enjoying her work.
Paper Quilling & Origami Art
Fiza Made these pretty goodies with paper & they are so cute. isn't it? cute basket, I wanna grab a pineapple..please!!! haha
A pretty boxi for any little gift item, how perfect for gifting someone jewelry/accessory in it? Wao!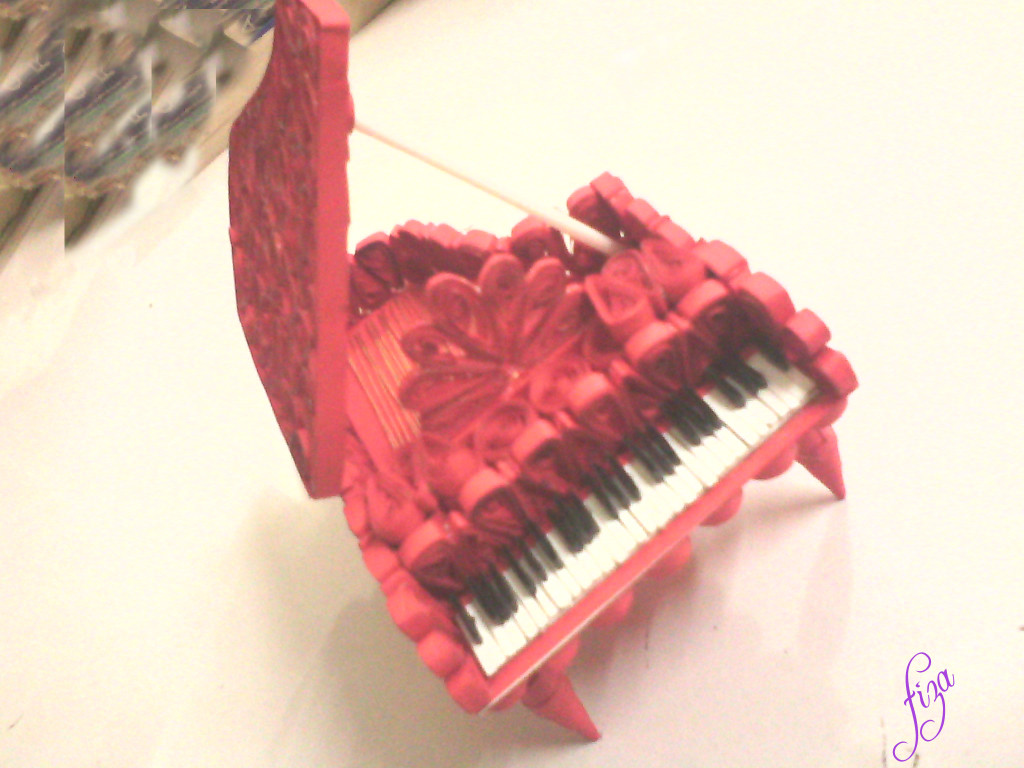 And the most attractive paper craft is this pretty piano with paper quilling, so attractive! Fiza you did great job! by the way she made this for gifting her friend on birthday..
Black & white paper quilled card.. Beautiful..A cute vase made with paper origami art technique, looking so nice! I suggest fiza to make a FB page and share these crafty creations there, hopefully she will do it soon..
I like seeing your crafty stuff & your sweet e-mails makes my day more brighter.. Thanks Everyone! keep sharing your ideas & creativity with me.
Have a nice day!
Khadija ~