DIY
DIY Sunglasses With Rhinestones
I was visiting eye specialist for my regular eyesight checkup. There I noticed some really cool variety of sunglasses.. As its summer season these days & also in its full swing so why not to get one pair of sunglasses?
Mostly I am wearing my regular eyesight eyeglasses but I also love buying sunglasses sometimes.. So Today I am sharing a DIY about sunglasses embellishment which is super easy and do-able. Have a look :
DIY Sunglasses With Rhinestones
It was a plain & simple pair of glasses, so I tried to make it stylish with silver rhinestones embellishment:) I think its one of the easiest idea & takes just 5 minutes effort!
You will need
sunglasses
Rhinestones/Crystals
Mod Podge DM
(or any other
Transparent glue)
-Hold the sunglasses carefully & apply a thin coat of glue where you want to paste rhinestones/crystals,
-fix Rhinestones & let it dry..
-For fixing these perfectly, you will need to drop a few drops of dimensional magic on rhinestones!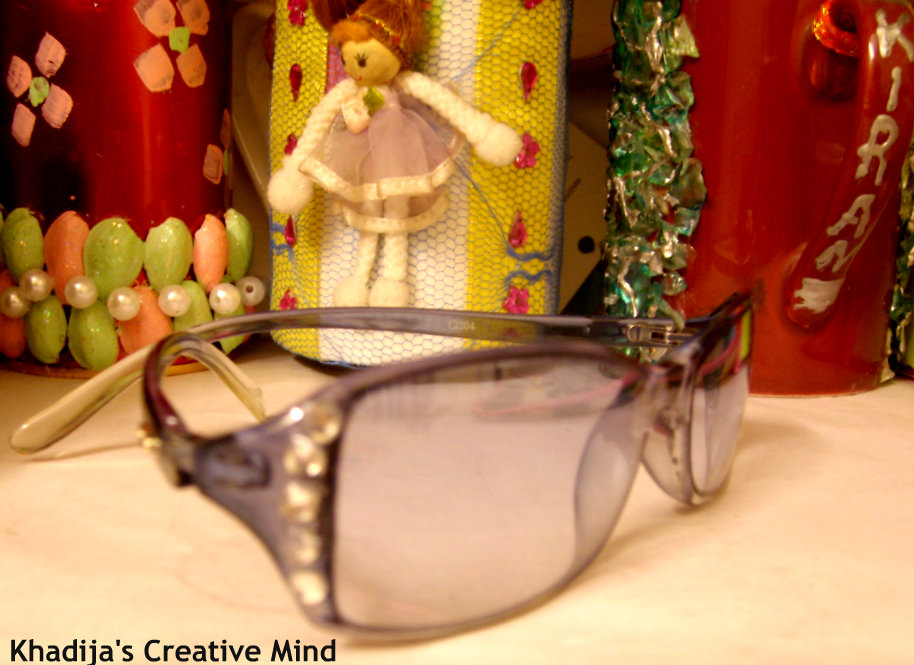 ahaa..my hand crafted pistachio vase & mug organizers are looking well in the background, you can sot it :)
well I hope you liked it..Give it a try & I am sure you will enjoy the new look of an ordinary pair of sunglasses!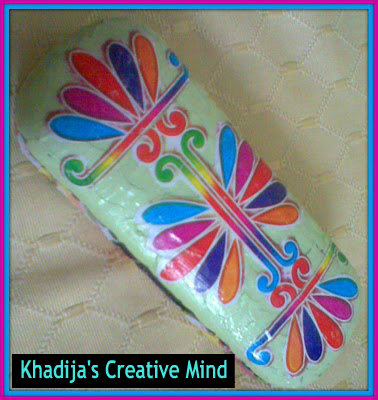 You can also check my decoupaged glasses case tutorial :) I hope you will like it as well. You can find many DIYs on my blog! Check the category "Tutorials" for more ideas and crafts. Stay tuned to see more art and ideas!
Thanks!