DIY
Dough Embellished Floral Hairclip
I have been working with homemade dough several times & I made flowers & things like this..making flowers with the soft dough is just fun :)In my previous post,I have shared the sneak peek of these flowers.Now its time to share this fun idea & recipe of homemade dough for making flowers…
I am sure you all girls will be having some used hair clips which you don't want to use more..but they are in fine condition so its not easy to throw these away..?if am I right..then you must try my idea for spicing up your extra clips..
Lets see..
Dough Embellished Floral Hairclip
These colors are cool for the summer accessory..!!
My new camera is so good for sharing some close ups..what do you think?
Now see How I made this..
First I make dough & then I add some spring colors in some particles of soft dough,,then I made some tiny flowers,leaf and fillers,
I paste the yellow part over the hair clip & then fix the dry flowers/leaf in the dough..I cover the grey base of clip with yellow dough.
when it was fixed perfectly,let it dry totally and after 5,6 hours I add some shine with mod podge gloss.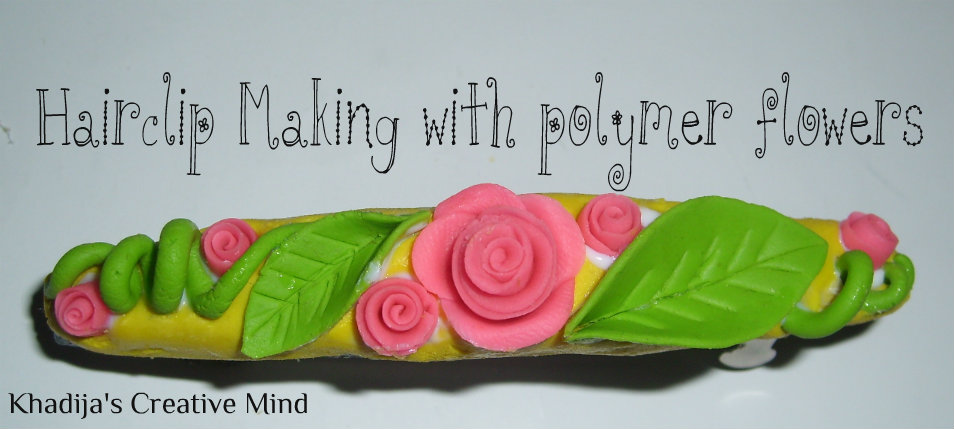 by the way..its not bad without shine but a glossy look is so special..and with gloss,its looking like its plastic stuff or made by any glass material..not handmade :)
*Homemade Recipe of dough*
-1 cup of all purposed flour or corn flour
-4 tbsp of movileth german glue(or any transparent glue)
– few drops of lemon juice
– few drops of glycerin
-Vaseline
*Process*
Mix all the things in flour & start making dough as you are going to make pizza dough..haha
apply Vaseline on hands & start mixing with your hands & mix enough so it will be soft & not be sticky..If you feel its going thin,add some dust of flour & if you think its going hard,add some glue..
*DON'T ADD WATER*
when it will be so soft & wrinkle free, then take any polythene bag & make it greasy with Vaseline and put this dough in air tight bag.you can use rubber band for making it totally air tight.then place the dough in any box.DON'T REFRIGERATE!
This dough was made by me two months back but I tried making something after sometime.so you can see its still soft & smooth.the basic tip is to avoid adding water & it must be placed in dry,air tight place!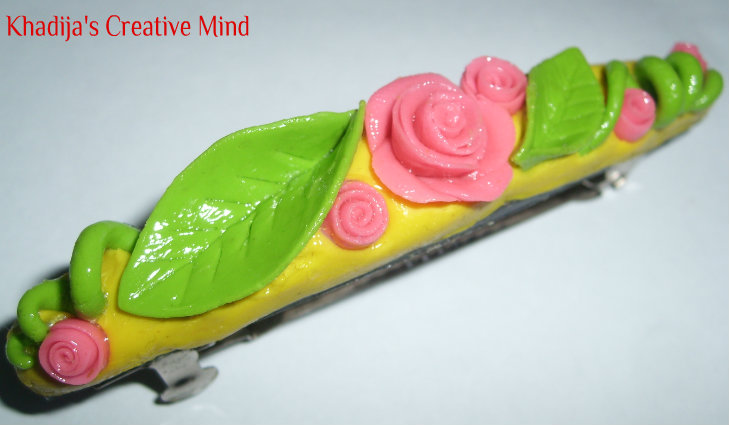 I save some dough of the same colors & will be trying pair of earrings soon..Would you like to see something more??
Let me know :)
Have a Nice Day!