DIY
Styrofoam Flowers PhotoFrame Tutorial
In my previous post, I have shared the making of egg cartons styrofoam rosettes & flowers, Thank you all for enjoying my upcycling idea again!so Today I will show you how I have fixed these flowers on a frame & now its a photo frame.
Styrofoam Flowers PhotoFrame Tutorial
After making those flowers I was thinking where to use them properly, first I thought to fix these on a big wreath but to be very honest I was not having sooooo many flowers(egg containers too) and a fine wreath needs many for the embellishment! well I am giving you the idea if you want to make a wreath with recycling!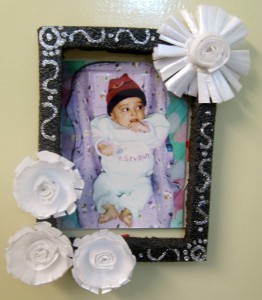 My Nephew… when he was 2 months old, This picture is among one of His favorite, I was curious why He like it much among his big album but later I realize one day when he ask me, "show me the pic in which I am thumb sucking"ohh Boy!! you are very smart..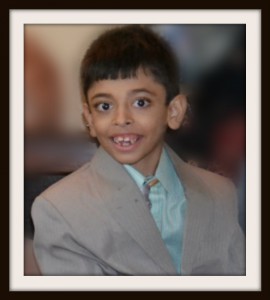 This is my nephew Nasir's most recent picture..now he is 7 years old Masha'Allah
Ok Now move on to the Tutorial!
follow the simple steps !
opposite side..the  little container of the egg carton.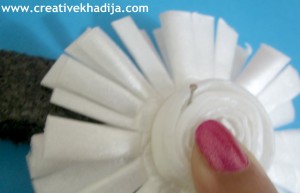 For hiding the central area, fix the rosette over it. and use a common pin.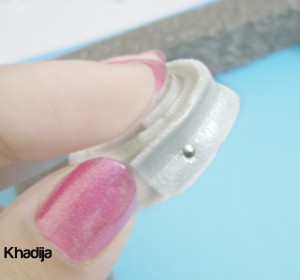 For making a rosette, simply roll on the styrofoam strip & fix with pin.
Fix it in the middle of flower as a bud..you can also color it but I am not sure which color will be OK for styrofoam kind of stuff..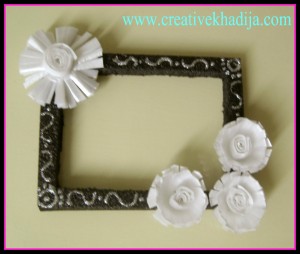 I also draw some lines with glitter glue.
Finally for the fixing matters, I use a black double sided tape.this frame is light weight.so a paper tape is better to apply than using metal nail at wall.
If you've missed the previous post in which I've shared the tutorial of these

Styrofoam Egg Carton Flowers

, you must check it before trying this idea.
Thank You!
Khadija ~