DIY
Jar Glasspainting Tutorial
Last week I saw a cookie jar in our kitchen cabinets which is pretty simple & totally plain glass. Why I didn't notice this before?? well I thought to do something colorful with its simplicity. So here is the look of what I have done with an easy glass paint motive application, Let's see..
Glass painting Tutorial
I paint this flower free hand, without using any pattern.I tried my level best in making all the petals in the same size..hehe
Here is the Jar before..(may be a few people will like the before version..hehe)
I take the golden led and red crystal line glass paints. first I draw the flower & when the led was dry, I fill color in it. after two hours when the red paint was totally dry,then I again give some touches of gold lines in petals.there are usually two kinds of glass paints here. one is called transparent & the other is crystal line. when crystal line will get dry, there will be visible lines in it.
Here above is the jar lid, I draw a little flower motive there.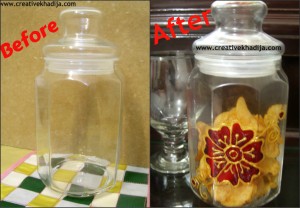 well here it is..but no cookies were found when I made this, so I add some available potato chips in it..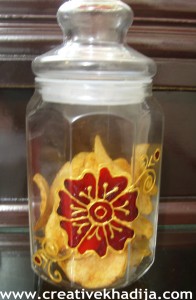 I hope you would like decorating yours cookie jars now.. so its your turn to refashion your plain & ordinary jars with a little bit creativity..
Here are my other glass paint projects & Tutorials, I hope you will like to visit if you are a new comer here :)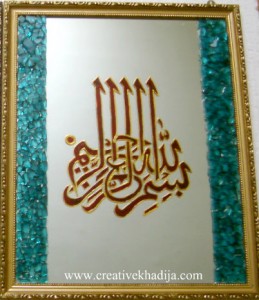 Glass Paint Calligraphy tutorial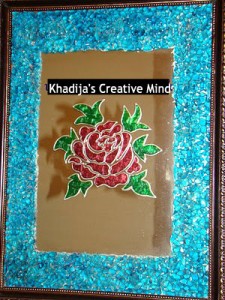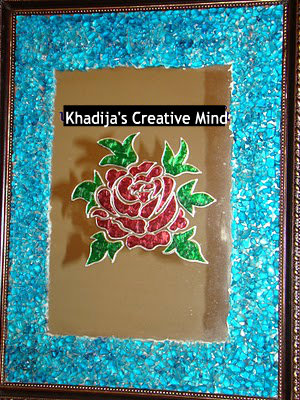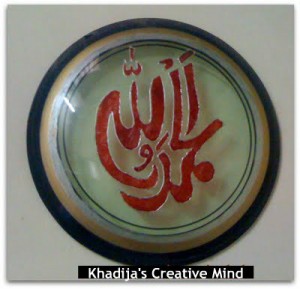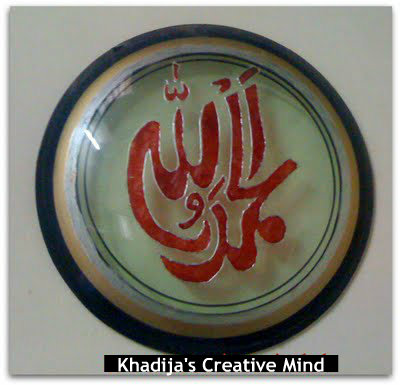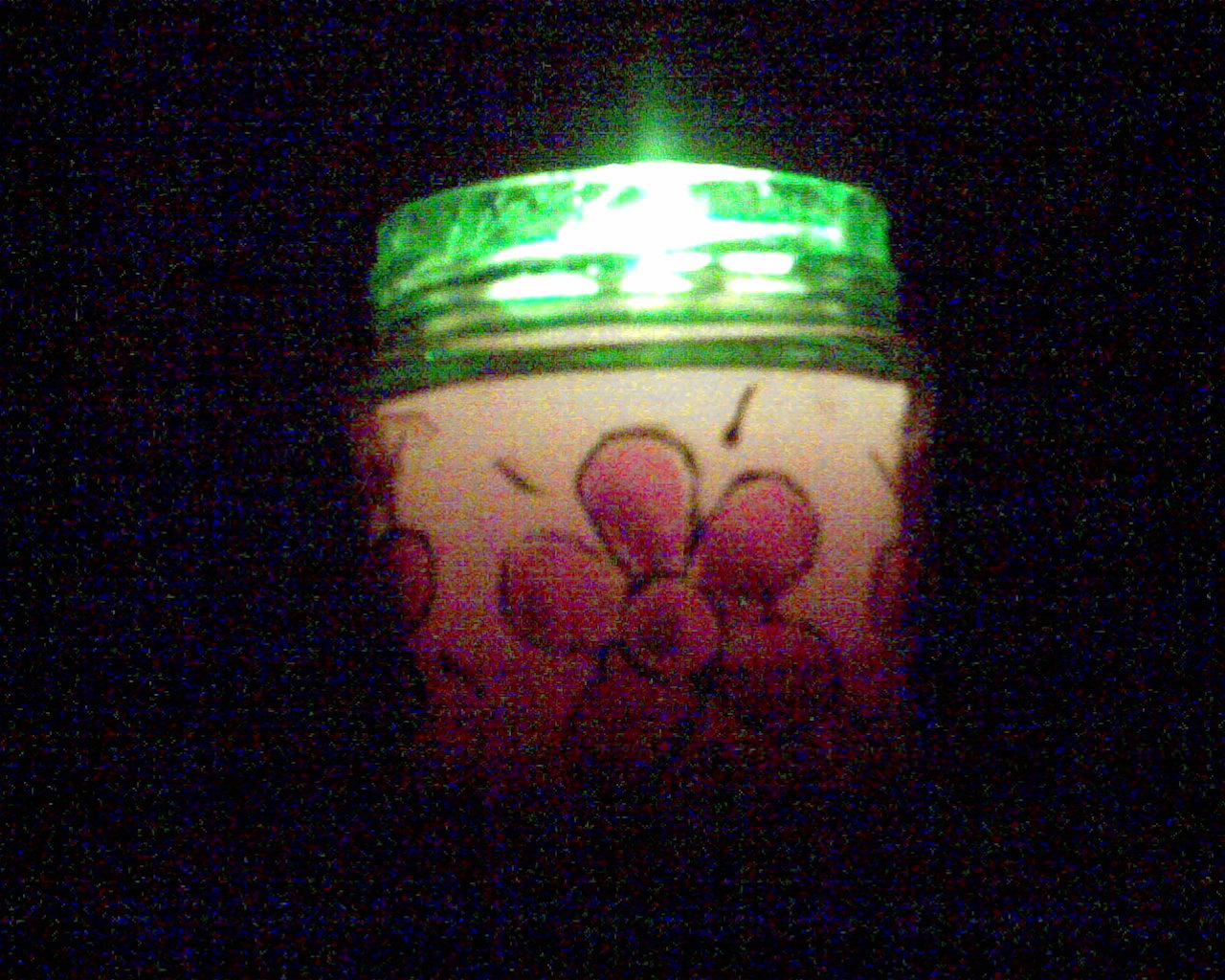 I hope you will like the archives as well as today's post.
Thank you
Khadija ~