DIY
My Birthday & DIY Glitter Hearts Balloons
It was my Birthday this 21st. Another awesome year passed wonderfully Alhamdulillah. I am so happy & very thankful to my God almighty for each & everything I have in this beautiful life..specially I have an amazing lovely family & some wonderful friends in my life..
My Birthday & DIY Glitter Hearts Balloons
Come on to the crafty side of my life..These days I am sharing more about random stuff of life around me.. don't you like reading these?
Actually there were many balloons I were having during the birthday bash fun. So suddenly I thought to do something fun with these. As these days its Valentine's day celebrations going on at world wide web, so I thought why not to do something crafty like V day's inspired. so have a look at what I have done. for making some Heartistic Balloons, all you need to have is a Heart stencil & glitter glue with foamic craft brush. that's it.. I cut the heart shape on a card & made a stencil simply. so there is not a big deal if you want to create your own stencil for this crafty fun! First draw a heart on a card then cut the shape & your stencil is done!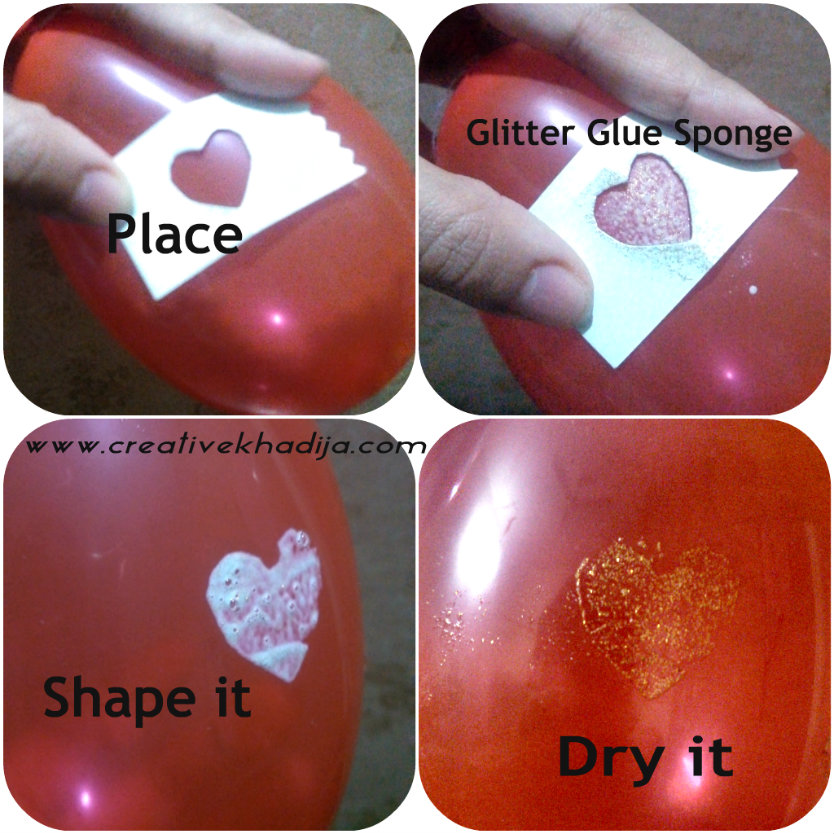 You will need to do some simple things. place the heart shaped stencil over balloon & fix nicely with your fingers. then brush it well with glitter paint. I use extreme glitter paints by plaid. the shape can be disturbed if your fingers will be slipping from holding balloons while doing all this. so you will need to fix these well or hang nicely. let them dry well & you have done it. if you think the shine is not as much as you want, you can also putt some glitter powder over it, sprinkle carefully & then coat it with mod podge gloss. so glitter will not be falling.
My birthday was celebrated by my family at 12 mid-night. my brothers & sisters in law were giving me surprise while my parents were not even familiar with the date on calender.haha they were also surprised because they forgot my birthday until they saw the cake at midnight.. haha.. it was fun how you were most special to your siblings & your parents forgot your special day sometimes.. hehe.. so sweet of my family.. they make my day more bright & awesome. God bless my family & friends.
In the morning I saw these balloons above hanged with my bed, when I saw these, it suddenly reminds me the late night fun & it was so cool. happy days MashaAllah.. I enjoyed my day a lot..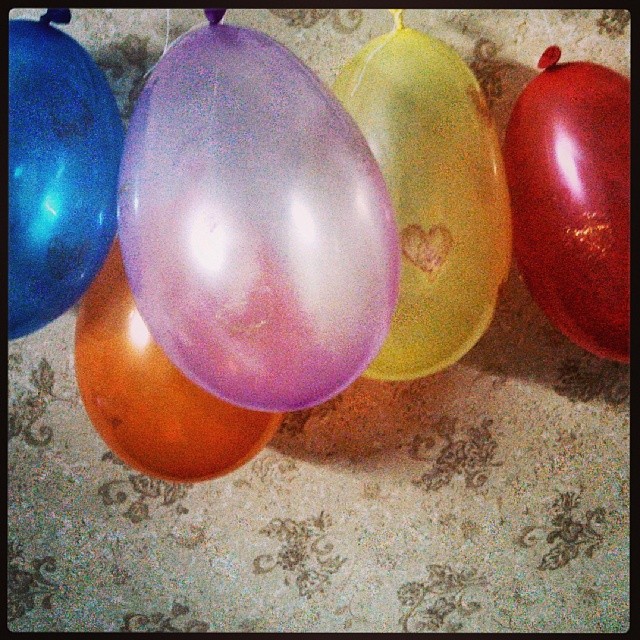 Well I receive wishes from my family & friends and even my Teacher call me at landline phone & I was surprised how she still remember my birthday every year, even after my leaving the college, about 3 years back.. She was teaching me during my Textile & fashion studies, so you can give the big credit to her about my creativity side. I learn a lot from her..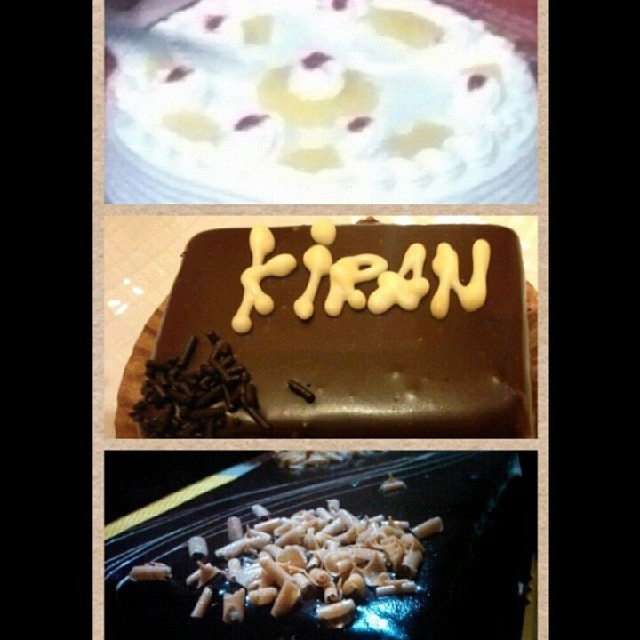 And here are a few cakes. yumm.. my friend cut a cake for me at 12 midnight even she is not in Pakistan. she send me the cake pics & I simply say… a Big Thanks to her.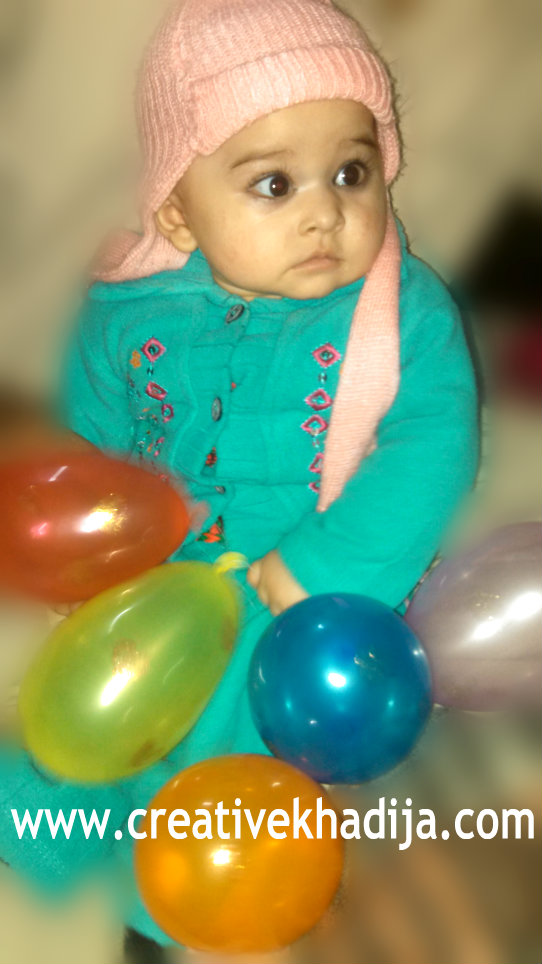 And here is My Niece..my elder brother's daughter. I hold her little beautiful hand while cutting the cake. she is 6 months old but she enjoyed all this fun late night.. in fact she was surprised about what is all going on suddenly.. haha..
I hope you liked this post filled with some of my personal stuff along with a tiny tutorial on how you can spice up some simple stuff & its not a difficult job as well.. use some creativity & have fun!