– This post is sponsored by Voice of Play
Hey Everyone.. As the summer vacations are here, So what you have been up to..? Anything special or fun going on? I bet you will be having lots of fun specially with the kids who are just free from school. So have you planned any activity with your kids this week?
My nephews & niece are also enjoying their summer vacations these days! As every other school going kid, They are also spending their free time usually at their gadgets & gaming things. I try to keep them busy with healthy activities like creating stuff related science projects & nature. Working on kids crafts is also fun!
I had fun with them outside & we enjoyed some healthy activity! So we moved towards a hiking trail which is one of the most interesting place for those who love exploring nature & hiking safe. We were at Trail 5 Islamabad. We have many other parks & locations for kids but if you want to make your kids close to nature, then you should be taking them at any hiking spot.
On the way to hiking trail 5. Family trips are fun there as its a peaceful place.. on the hand mostly people visit the place in groups.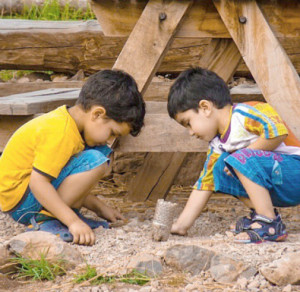 Kids started playing with objects available there, they started collecting stones & were filling an empty soft drink bottle with these. I know they were playing with dirt but so what.. let them enjoy! they are learning and observing with shapes and sizes of the stones..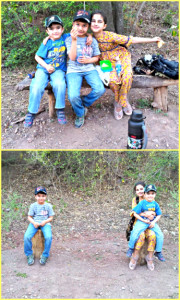 Kids were having fun at the trail but as it was a summer day so we didn't stay there for long, we just played cricket there & some random wandering while I were photographing nature & stuff.  Kids enjoyed snacks & make poses for the photographs!
I am happy to see them playing freely while surrounded by the nature..greenry! Kids can make fun while indoor activities but while spending time indoor, they missed some natural beauty as well.. So Its necessary to make them close to the nature this way!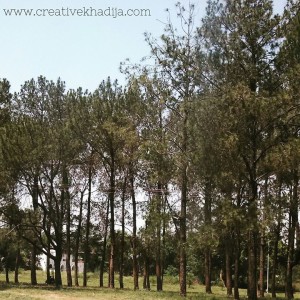 See.. how green is my city! :) I shared this pic at my Instagram recently!
So what are you planning for your summer vacations with kids? is there any outside activity planned? If not.. then you should be taking them outside in a park & let them enjoy & play! Kids can get loads of activities outside, which will be helping them in growing fast and also beneficial for their physical and mental health as well as social. So you should be taking your kids to the local park or play ground. Make it fun & memorable for them as well by inviting their other friends from the neighbor or class mates from the surroundings.
Have a fun Summer vacations!
Khadija
– This post is sponsored by the Voice of Play