– This Article is contributed by MediaBuzzer –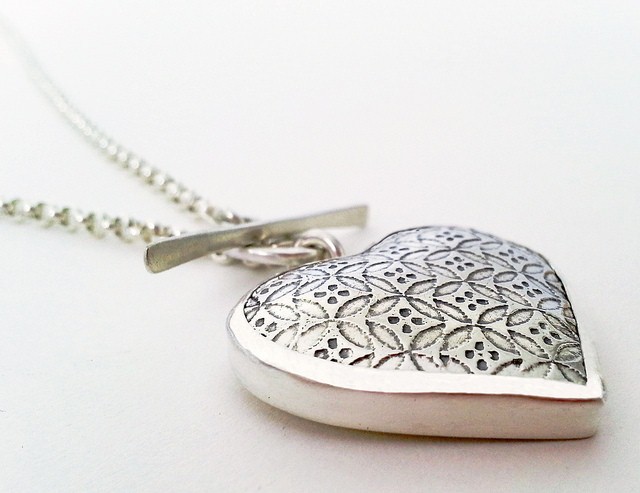 Image by Rebecca Geoffrey via Flickr
The silver rush began in 2003, when designers started including silver jewellery and accessories at fashion shows with their new lines. That very first year, around 26 million pieces of silver jewellery were purchased and since then, even more popular designers such as Tiffany and Co have expanded their silver jewellery line, making stunning designs more affordable than gold or platinum.
Have you recently joined this jewellery craze and expanded your jewellery collection with some stylish designer pieces? If you are looking for affordable and hand-crafted pieces and would like to have more information about Sterling silver, Silver by Mail offers a wide selection of silver jewellery, including Sterling silver as well as a personalised name pendant or silver animal rings, shaped like a cat, mouse, or a rabbit.
Reasons Why Consumers Prefer Silver over Other Precious Metals
In the olden days, silver was known as more precious than gold. In fact, the term "Sterling Silver," originated from eastern Germany because they minted coins of 92.5 percent silver, now known as Sterling silver. Since then, silver has been used for thousands of years in jewellery and other collectibles and has gained value over time.
Typically, silver comes in several different alloys, including the ever popular Sterling Silver, which features, 92.5 % silver and 7.5 % copper. Some jewellers also use Britannia silver, containing 95.84 % silver and only 4.16 % copper, while other jewellers are now using Argentium silver. It also features 96% silver but uses germanium instead of copper as the second metal, which doesn't tarnish as easily and is better for those allergic to copper or nickel in silver.
Silver maintains a trendier look in an extensive selection of designs. Besides buying pendants or rings with colourful gemstones, you'll find some stunning European silver charms, perfect for a bracelet or pendant. In fact, why don't you purchase a cute and charm silver pendant? from Silver.uk.com to knock some Christmas gifts off your list? Check here to see your options.
Sterling silver is more affordable than any of the other precious metals. Sterling silver charms sell for a fraction of the price than gold ones and they are just as pretty. With the economy, silver jewellery is popping up everywhere because most women can find pieces they wear daily to school or the office, but most of those pieces also suffice for dressier occasions. In fact, even designer silver pieces are generally $400 or less.
Sterling silver is very durable and lightweight, making it a winning combination. That pair of silver earrings or pendant won't weight you down nor will you have to worry about your bracelet breaking the entire night. However, gold is not as durable and both gold and platinum are much denser and heavier metals.
Besides making stunning jewellery, silver has also reclaimed its title for other reasons, one being that silver has medicinal properties. Silver is absorbed through your skin which helps with some pain-relieving effects and forming healthy bones. So now you can promote our health while looking stunning. Can the other precious metals do that?
– This Article is contributed by MediaBuzzer –