Interior Design Tips for Beginners
Let's face it. Many of us love nothing more than flicking through Pinterest looking at beautiful bedrooms or cozy living rooms or even flicking through the pages of an interiors magazine with a slight glint of envy in our eyes. Why? Because we don't all have stunning living spaces like they do in the magazines.
But you don't need to be an interior designer to have a great space – whether you live in a house, flat or even have a small room that you call your own. If you follow a few of these simple interior design tips for beginners, you'll soon have a place to be proud of too!
Proportion and Scale
It probably makes more sense to stick with large furniture for larger rooms otherwise you'll run the risk of having a claustrophobic, cramped space.
Create symmetry and balance by ensuring items are in proportion to one another. For example, if you have a small fireplace don't hang a gigantic piece of art above it as it can disrupt the balance of the room and make it look and feel messy.
Similarly, avoid oversized items on tables and instead choose a coffee table which is appropriately sized for your sofa and introduce smaller accessories to use on a table or sideboard.
Colour
Colour can greatly impact our emotions and how we feel when we are in a room. Rather than sticking to different themes and colours in each room, pick four or five colours that compliment each other and continue the theme throughout the house. This makes it easier when choosing accessories too as you can swap and change them from room to room!
Think carefully about each rooms purpose; is it a space to relax? Steer clear of shades that are too dark. Want to go for a dark and dramatic look? Make sure you accent with plenty of lighter accessories and be aware that darker shades can evoke negative emotions.
Equally, yellow is a great colour for giving you the feeling of sunshine all year round but be careful as it's not very relaxing for bedrooms. Blue's are ideal for bathrooms as they are calming and soothing but they can look cold and unwelcoming whilst shades of green can help to relieve stress and anxiety.
Use online tools to help provide inspiration for your colour schemes and accompanying shades and use a tool such as a colour wheel to show you complementary shades to your main base.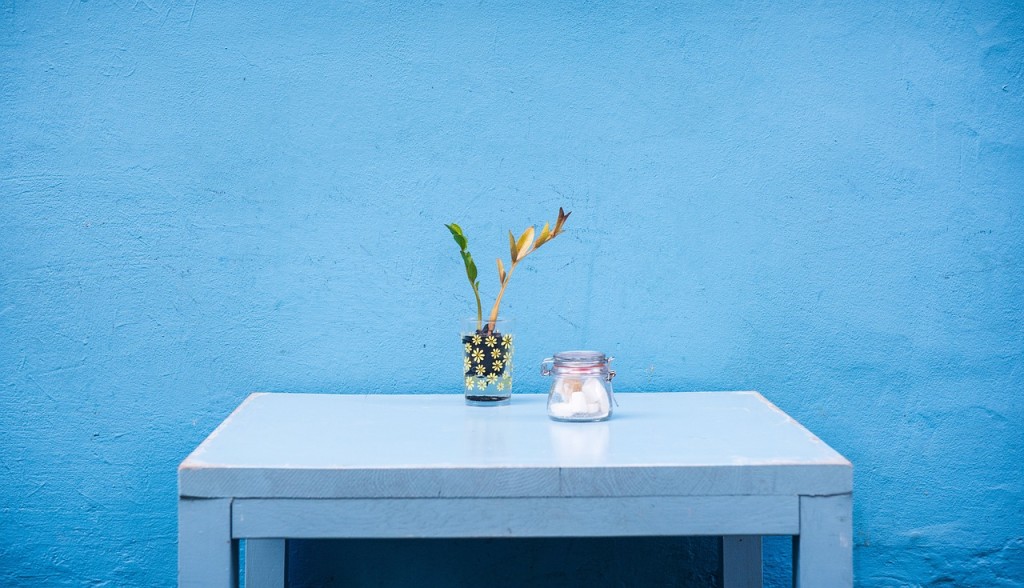 Emphasis 
Create a focal point which will catch the attention of anyone entering the room. Fireplaces or windows are generally used as focal points but why not create a statement with an eye-catching sofa instead?
Discover what the focal point of your room is by entering and pausing for a few seconds. What is your eye naturally attracted to? It could be a blank wall so you can counteract this by introducing some creative artwork.
To introduce a focal point consider an antique-looking, custom made or brightly coloured piece of furniture as this can draw the eye in straight away. Plus, you don't need to break the bank as many online stores such as Designer Sofas 4 U offer a huge range of furniture designed at creating impact.
Rhythm 
Use colours in accessories to create rhythm. Ensure you have a consistent colour which appears in your artwork, pillows and rugs or throws. Continuing a theme with a few accents of a certain shade will ensure your room looks well thought-out and balanced.
Opposing elements, surprisingly, can also add to the feeling of rhythm. Wooden cupboards in a kitchen contrasted with stainless steel appliances can help to seamlessly blend traditional and contemporary without being too overbearing whereas black and white cushions can help to achieve the same balance in a living room.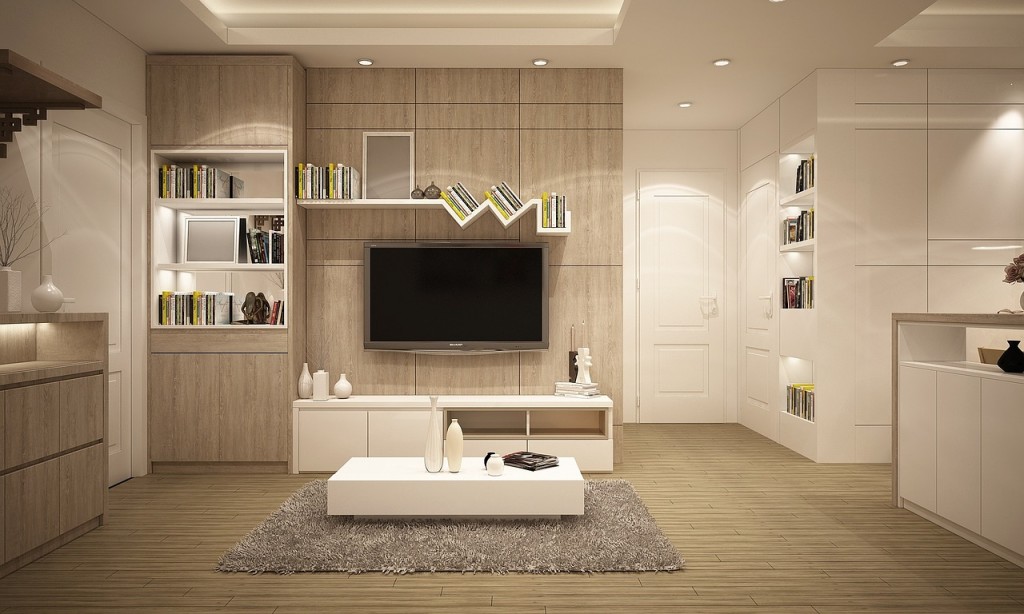 Harmony and Unity
Harmony and unity are best achieved through the continuation of a specific colour with varying shades, textures and shapes of accompanying objects to unify and bring together a room.
Take a moment to consider your finishes, fixtures and furnishings to ensure they complement each other and liven up your space instead of creating a chaotic feel.
Do you have any interior design tips or tricks that we haven't mentioned here? Let us know! 
Disclosure –  This post contains affiliates links. Thank you for your support!