Are you a fan of collecting & wearing Trendy And Fashionable Wrist Watches? These days they are into fashion just like any other fashion accessory for wrist. Sometimes you see a beautiful bracelet of cuff at someones wrist but later you realize it's not any fashion accessory, It's just a wrist watch. Have you ever noticed this?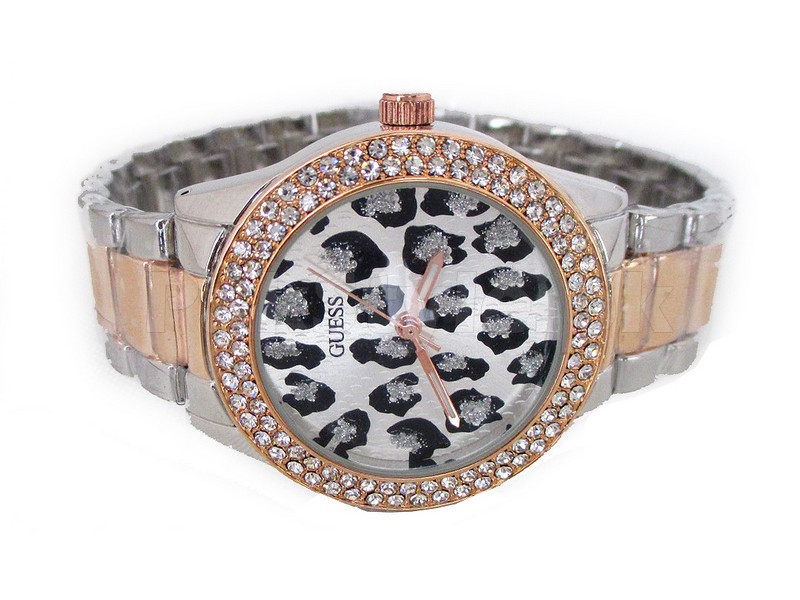 Leopard print or animal print accessories are always in fashion. They look perfect with any dress or style. Animal prints are always in fashion for the dresses, shoes and handbags. Now you can see this leopard print in wrist watches too. Have you ever get a chance to buy Guess Watches? I know they are expensive but no doubt they look so fabulous & trendy. Here is the black & silver leopard print is looking perfect & so fine. With a touch of glitter, It's looking more trendy & girly.
Now you can enjoy wide variety of women's wrist watches in reasonable price and quality. As they are available online, So you can find any of your choice or related to your style. These trendy & fashionable wrist watches will definitely be looking perfect with your dressing & style. They are available in different styles, You can get a cuff style wrist watch or a chain style. You can find these in different colors as well.
So what are you waiting for? Don't waste your time in getting a trendy & fashionable time. In simple words, In getting a new beautiful & stylish ladies wrist watch. I hope you will love increasing your wrist watches collection at reasonable prices.
P.S – This post contains affiliate links. Thank you for your support!