How was your independence day of Pakistan? I am sure you had great time celebrating independence day of Pakistan with high spirit. As the holiday was on weekend this year, So most of my family & friends were planning to celebrate the holiday plus weekend while traveling to northern areas of Pakistan. Well I wasn't traveling somewhere. Sigh!!
Anyways, Do you want to explore different cities of Pakistan? Today I am going to share a very interesting & beautiful video by Telenor Rawaan. This is a video is all about exploring beautiful Pakistan. I really appreciate this video as well as music. I would like to share this with my dear readers now! Telenor takes you on a journey that stretches beyond the bounds of physical dimensions and leaves you with a yearning to explore what lies beyond the horizon.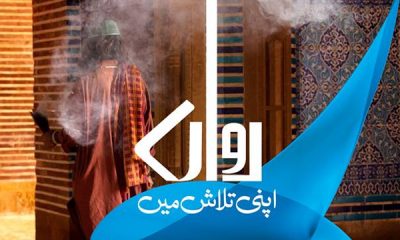 Telenor Rawaan-Traveling in Pakistan
Telenor is no longer simply a Telecommunications provider but a nexus that is re-defining its customers' relationships and the way they interact with each other. In order to service the ever evolving communication needs of the common Pakistani, Telenor is well on its way to become a fully-fledged Digital company, a fact consolidated by its acquisition of the 4G network.
Telenor RAWAAN is a metaphorical manifestation of this very endeavor. The mystical voyage for enlightenment mirrors Telenor's own philosophy of looking within the customer. Traveling across the land it becomes evident how every region and its people have their own unique flavor and it is precisely these striking differences that unite us. In the way a garden unites all varieties of flowers rooted in the same soil. This symbolizes precisely how Telenor recognizes the differences that make each of its customers unique and allows Telenor to deliver customized, personal solutions. And finally the epic journey of self-discovery signifies Telenor's own limitless journey driven by the ambition to fulfill its core value; 'Customer First'.
 P.S – This post contains affiliates link. Thank you for your support.