Independence month is going great, I am sure you enjoyed Pakistan independence day this 14th August. Today I am going to share a beautifully composed video with patriotic theme. I hope my dear readers will also like & enjoy the video & the message of patriotism. It's a national anthem video as a tribute to Pakistan. As I have readers from all over the world, So I am happy to share this video with subtitling of English language. So everyone can understand even you do not know Urdu language voice over.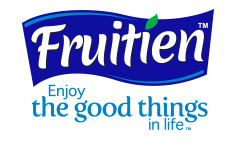 Let's see this video :
Fruitien Presents Baba Ki Trumpet
I hope you enjoyed the video & anthem song. Isn't it interesting with a wonderful theme? I love it :)

Fruitien is Pakistan's brand of all about passion for fruits. They let the seekers of good things, honestly enjoy themselves with all things pure, giving them the taste and quality of the freshest and ripest fruit in every sip. Fruitien delivers the finest, tastiest and the purest fruit filled experience to tickle your taste buds. Citropak is the largest producer of different fruit concentrates, purees and specialized products in Pakistan.
Citropak owes its status as the preferred supplier of fruit concentrates, purees and allied products, to the high quality of its products, services and the ability to quickly respond to the changing requirements of its valued customers that range from local to MNCs and international as well.
With 25 years of experience in producing and supplying high quality fruit products for juice producers, Citropak will touch the hearts of juice lovers with its seven variants under the brand Fruitien.
P.S – This post contains affiliates links. Thank you for your support.