DIY
Tin Can Kids Crafts Idea-Azadi Crafts Series
Happy August Everyone! August is Independence day of Pakistan month. Every year I work on Independence day crafts. Usually these are fashion based accessories as I love jewelry making. But this year I thought not to make just one fashion accessory craft, This year let's share some more green crafts for independence day of Pakistan. As the August month is also back to school month, So what about sharing some kids crafts with the love of green? Sounds cool? Have a look at the first green project of Azadi Crafts Series. Today I have a Tin Can Kids Crafts Idea in Azadi Crafts Series. Have a look..
Tin Can Kids Crafts Idea-Azadi Crafts Series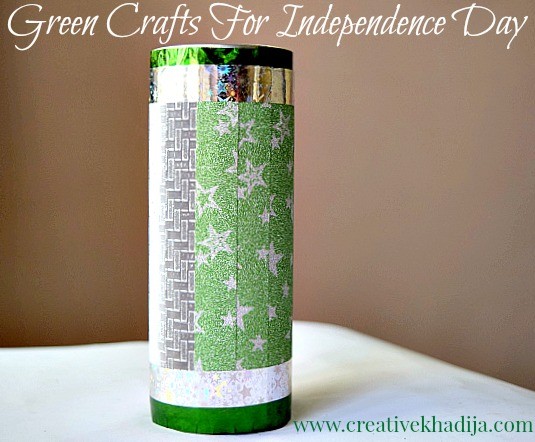 I always love making easy peasy crafts, Recycling is my favorite kind of thing to do. Make things reusable in a creative way. I made this tin can pencil holder for kids desk. It's super easy & kids would love to try. I choose silver bricks design glitter tape for white part of the flag of Pakistan, And a green glitter tape with white stars for the green part of the flag of Pakistan. Let's see how I made this kids crafting project with green!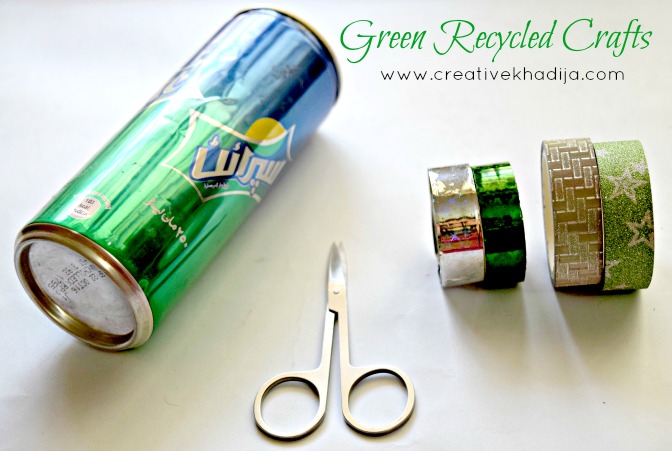 You will need to have :
An empty tin can of any soft drink.
Scissors.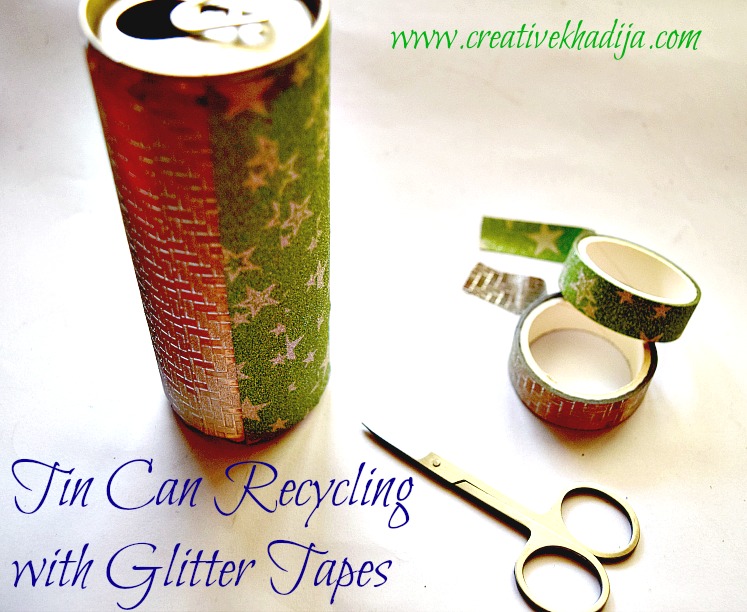 I started applying silver tapes first, Three rows with silver & the rest space of the can with green tapes. As the flag of Pakistan is more green space and less white part, So I follow that.
Apply the tapes vertically & then see if the bottom & upper sides of the can where tapes are ending seems chipped a little ( because of tin can round edges) You may apply one tape horizontally as well to cover it.
You can cut the upper lid of the can if you want to make it a desk organizer for pencils & markers but do it before designing the can. As I planned to make this tin can as flag holder vase, So I didn't cut it from top lid area.
As the can is lighter in weight, So you will have to fill third half of the can with any glass beads or stones. Because of weight, Can will be stable on desk otherwise it will not be keeping its position properly.
Isn't it super easy way to decorate a can & reuse? Let's try this & I bet your kids will love this quick container design idea. Stay connected to get more ideas about Independence day of Pakistan crafts. Azadi Crafts Series is going on!
Have a great day friends!
Khadija