DIY
Washi Tape Covered Pencil-Azadi Crafts Series
Hey Friends, Remember a few months back I shared a duct tape flower pencil making idea. That was an easy yet fun idea with duct tape. I thought to design some more pencils with duct tape, washi tape & glitter tape etc. Today again I am going to share how to make a Washi Tape Covered Pencil. This tutorial is also a part of my Azadi Crafts Series. August month is also back to school month for the school going kids. Kids are getting ready these days for returning back to school. So designing stationary would be fun for kids. Let's start doing something easy & fun!! Pakistan independence day is on 14th of August & school is going to start the very next day. Let's see how to design a green pencil for independence day.
Washi Tape Covered Pencil-Azadi Crafts Series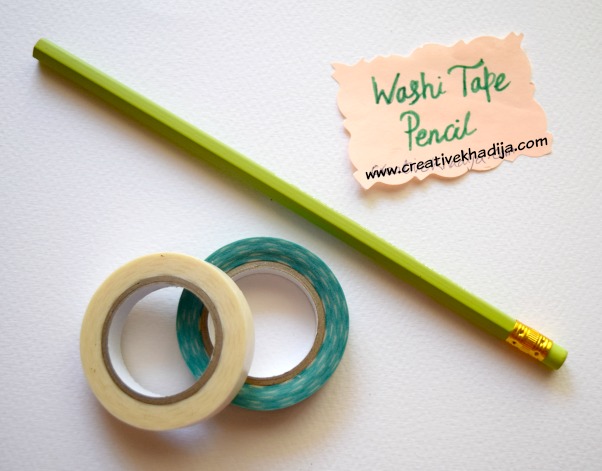 I am designing just one pencil here, I want to give you an idea how you can make some in other colors too. I choose green chevron design washi tape for designing this pencil. The other tape is glitter tape which I have used on my Tin Can vase independent day craft idea. Sharing this idea with green washi tape & silver portion according to Pakistani flag colors.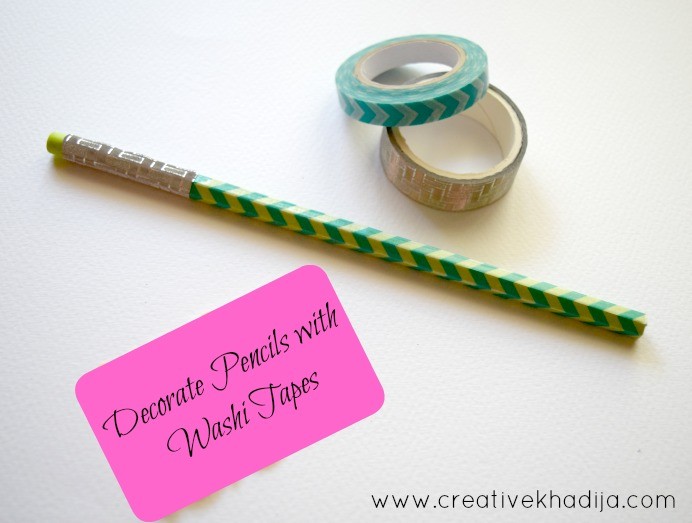 You will need to have :
Pencil
Glitter Tape
Scissors
How to design :
As I choose chevron design tape for pasting on the pencil, So I cut three strips of the same size washi tape which covers the 3rd half of the pencil & left one part for silver tape.
As easy as ABC. You can make with different colors, designs & with different themes as well. Isn't it super easy & fun?
You can also check some other Independence day of Pakistan crafts ideas from the previous years. I hope you will enjoy these. Share the article on your social media networks. I hope kids who are going back to school in a couple week, They would love to try these ideas.
Feel free to give your feedback & if you made it, Be sure to send me your version for a chance to get featured on Creative Khadija Blog. Have a very nice independence month of August.
Thank You!
Khadija ~