DIY
Baby Boy Favor Boxes for Sweets & Chocolates
Hey Everyone, I hope you had a wonderful Eid Day. Thanks for appreciating my Kaaba design notebook DIY. Today I am going to share how I have decorated a big bunch of beautiful baby favor boxes for a friend. One of my friends was looking for some decorated baby favor boxes for her baby boy. She discussed the idea with me & asked if I can help her. As she lives in the same city. So I agreed as I can easily deliver the boxes to her place. Have a look at what I have done. I hope you will like the way I have decorated these boxes simply.
Baby Boy Favor Boxes for Sweets & Chocolates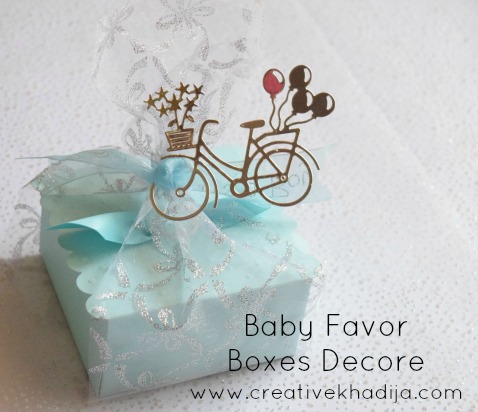 Blue color is always boyish, Right? So I decided on a baby blue color pattern for the boxes. With a touch of silver glittered organza wrap & the tiny silver bicycle tag die-cut out.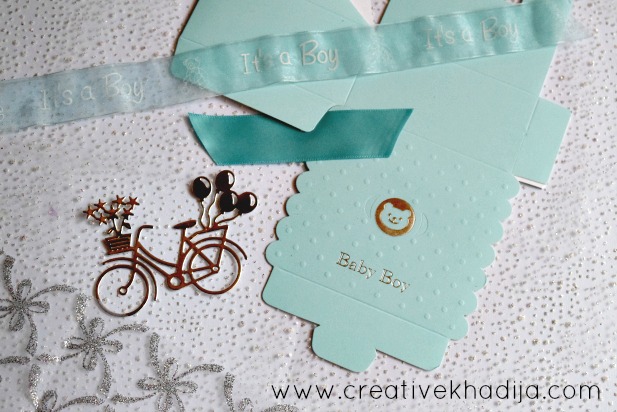 Here are goodies I have used to make and decorate the small box.
Box
Silk Ribbon
Organza Ribbon
Organza fabric
Bicycle tag
Scissors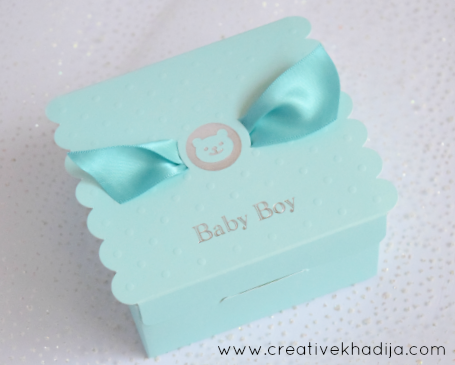 The box itself is also nice. It's embossed with dots & a silver "Baby Boy" text printed on. There is a ribbon inserted on the top around a cute bear face print.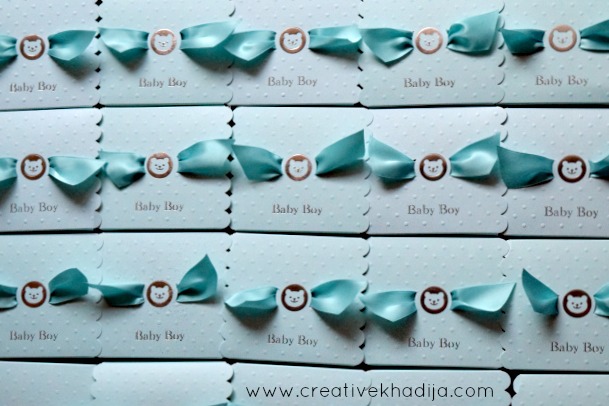 First I shape the boxes, Then fixed the ribbon as a bow. It was ready now but I need some more spark.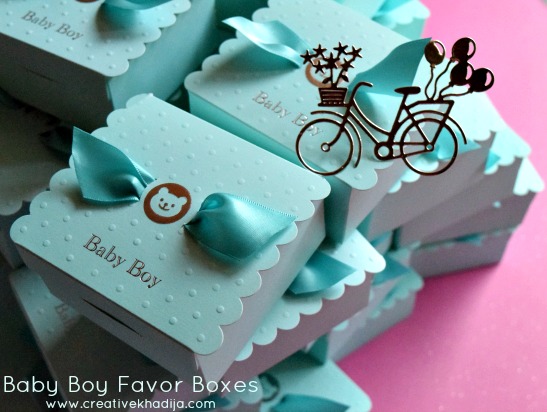 Isn't it cute as it is? But no, Let's decorate a little bit more.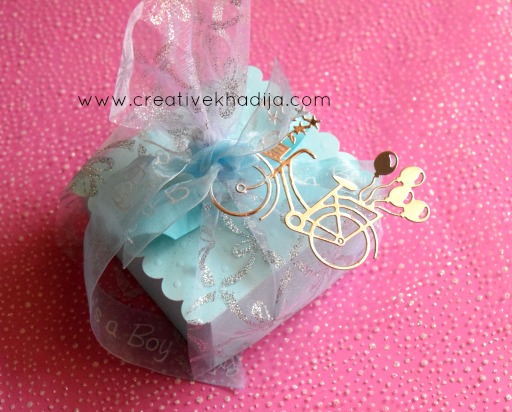 I cut some organza fabric broad strips & then put the box on the strip & knot it with "It's a Boy" printed blue organza ribbon. As the bicycle's Tyre was having enough space for passing through the ribbon, So I attach the bicycle with an organza ribbon knot.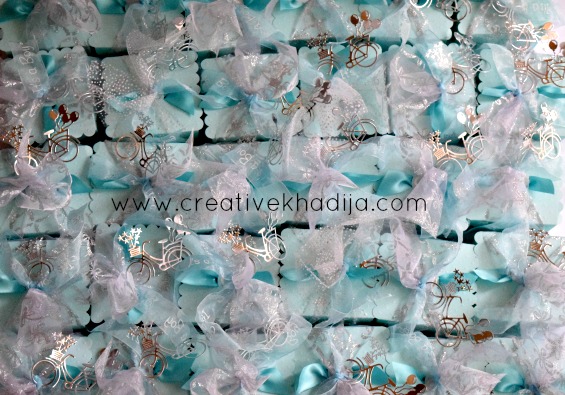 All of the boxes are ready! They look so cute. I am so happy to see all these done. Also, I've enjoyed making these as they are for my dear friend's son.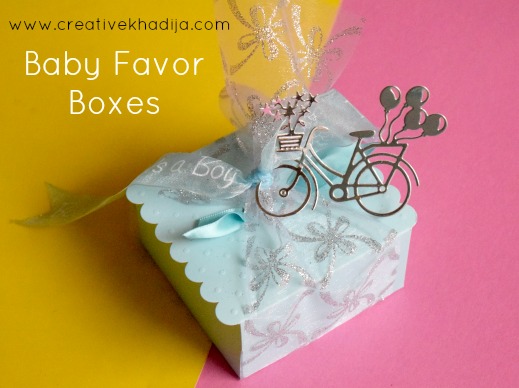 Baby favor boxes are ready now! I was glad to see my friend's response when she saw these. May she always stays happy & blessed with her family & cute little boy!
I hope you liked this idea of keeping the sweets & goodies in a box. If you want to have some similar baby favor boxes for your newborn or if you want these for any of your family member who is looking for decorated boxes, Feel free to contact me. I would like to provide & decorate some for you as well.
Looking forward to decorating for you next :) For any questions or discussion, Feel free to contact me by filling this form or: [email protected] You can also have a look at Creative Khadija Shop For more customized products.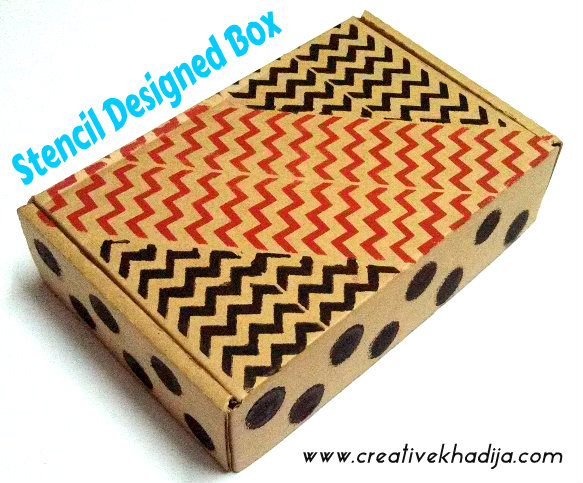 Have a great day!
Thanks
Khadija ~