Recycling
5 DIYs to Reuse & Recycle Fashion Basics For Girls
Who don't like trying easy ideas related fashion & style? I bet everyone is creative with their fashion choices. We style ourselves the way we want & also according to recent trends. Sometimes we don't find a perfect accessory to wear with our outfit. While sometimes we see something doable online which we can try with a little bit of effort & skill. Today I am going to share some really easy & quick ideas to refashion & refurbish your ordinary accessories. You don't need to be a master of DIY & crafting while trying these ideas. You will also enjoy trying them yourself.
5 DIYs to Reuse & Recycle Fashion Basics For Girls
First of all a super quick fashion accessory DIY which you all would love to try! Who don't like chokers? I love making these. Let's see below how I made it.
For making this choker, You will need any lace or ribbon, choker settings metal locks, scissors & a nose pliers.
Process of making this choker is very simple. Cut the lace an inches or two less then your neck size. Attach the metal locks on both sides of lace. At one side you will have lobster lock while the other side will be having a jumpring to lock it. Ta-Da, it's ready to wear now.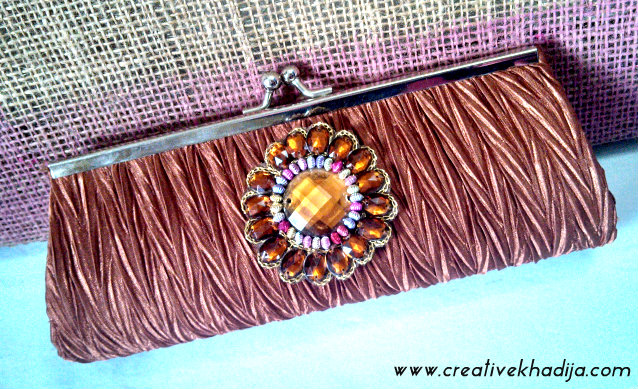 We all girls own a lot of clutches & handbags. Do you know how you can redesign & upcycle an ordinary, Simple or used clutch? I have some fine ideas for you to refashion your ordinary clutches.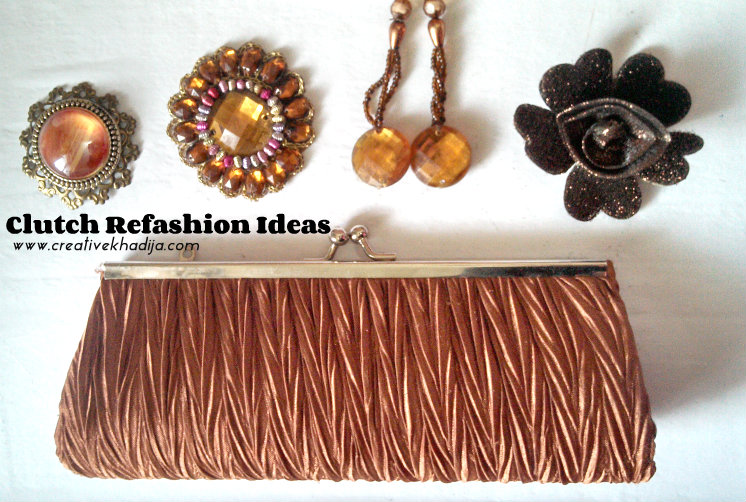 There are several kind of fabric decorative stuff available in the market. But I am sure if you check your accessory drawers, you will find something similar there. For redesigning & refurbishing a plain clutch, here today I have 4 different things to apply on my clutch. I had a stone button, a beads patch, tassel & glitter fabric flower in my accessory drawer. I have used the beads patch here & gave a new look to my old clutch. I use hot glue gun to paste it on the clutch. Looks fine now?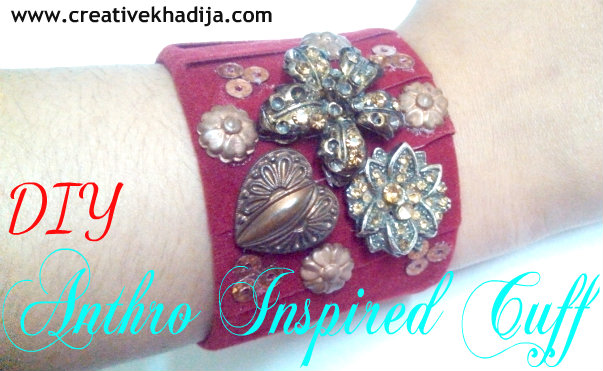 I have tried making an anthro inspired cuff. It was an expensive cuff which I have made by reusing all old & trash goodies around. You will need a paper tube, scissors, velvet ribbon, glue/hotglue gun & decorative metal goodies.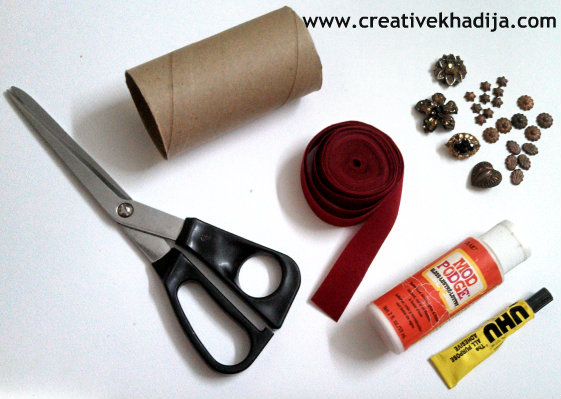 I found all of these things in my old jewelry box where some broken pieces are saved for upcycling projects.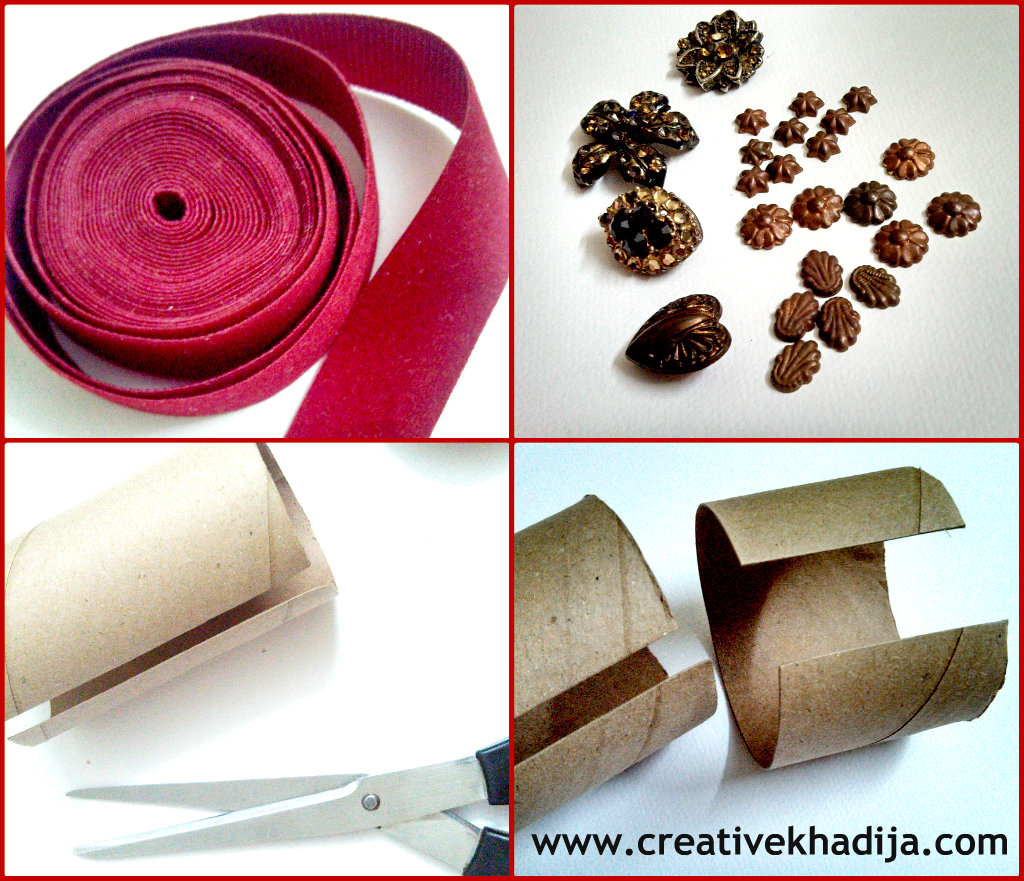 For making this cuff, first cut the paper tube & wrap a velvet ribbon around carefully. There should not be any wrinkle & space. Let it dry & then paste the metal goodies with the help of glue gun. How easy & quick idea is this to make a wrist accessory of your own choice. Who knows what's inside, A paper tube or metal cuff. Happy recycling!
DIY Heartistic Shirt Designing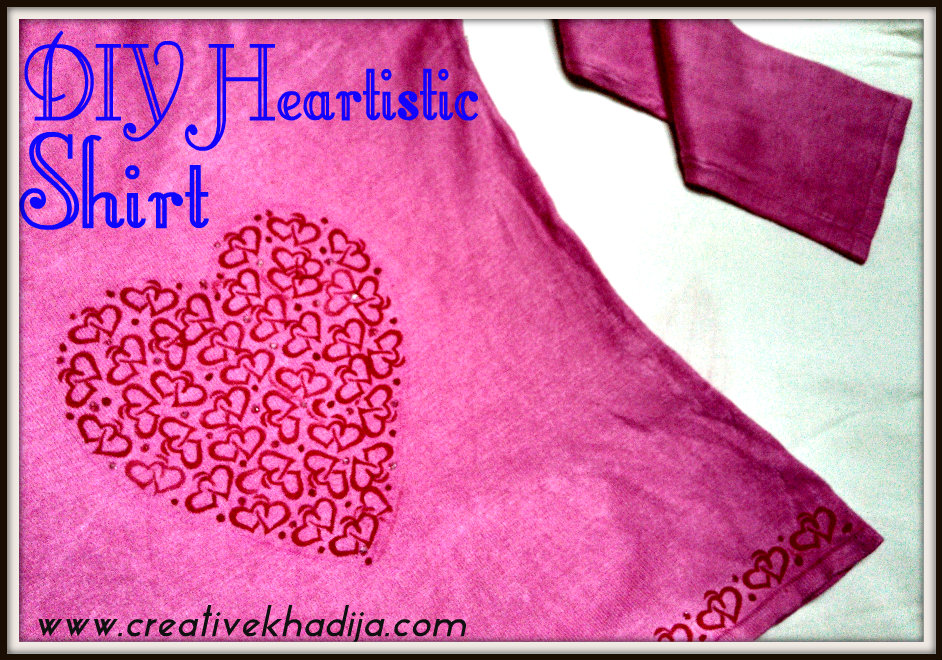 Let's refashion a plain boring old pink shirt. Fabric paints are always a big help with textile projects. For designing this shirt, You will need very few supplies. See any of your old shirt in wardrobe which need a refashion. Get a red color fabric paint & a heart shaped stamp.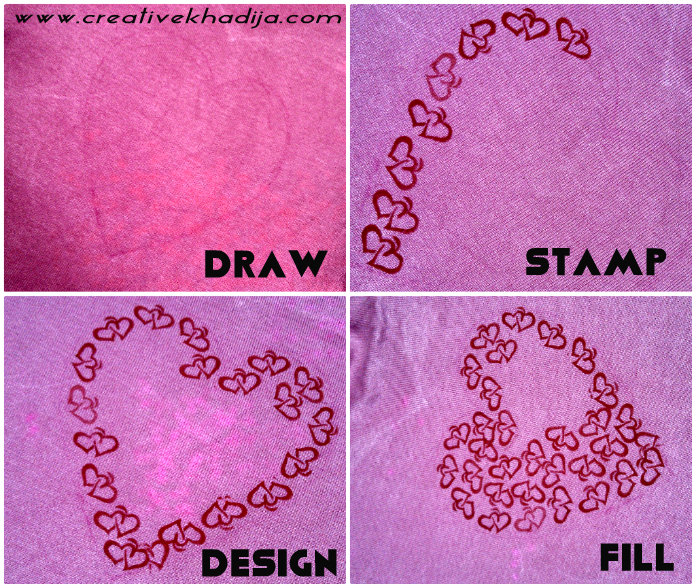 Draw a big heart shape in the middle of shirt.  Put a table spoon of paint in a plate & dab the stamp in the fabric paint. Fill the outlines of shirt's big heart shape. Then fill it with many stamps impressions. Let it dry & then iron it on the back side of fabric. You can also fix some rhinestones in the design if you want.
DIY Phone cover making & designing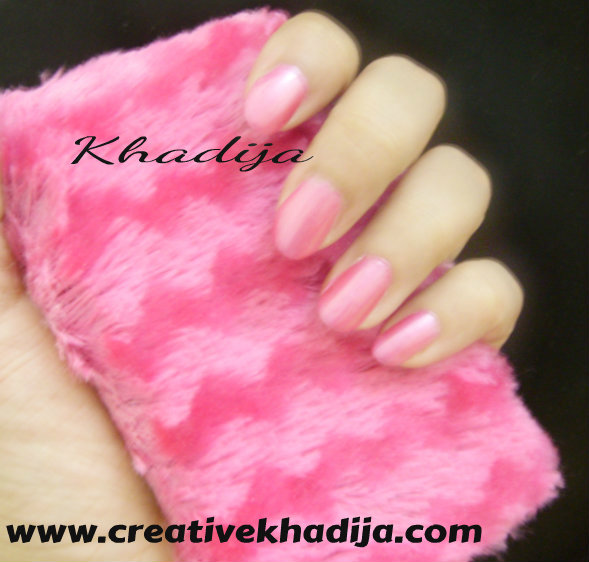 Everyone loves cute phone casings & covers. As they are in everyone's hand, so we can say this is also a fashion basic now a days. I made this phone cover with a piece of furr fabric. Simply cut it according to your cover size & paste the fabric on the plastic cover. Let it dry & enjoy holding it in your hand. Oh yes, I match my nail color with my phone casing color as well. Isn't it a fun upcycling idea?
I am sure you will find these 5 DIYs interesting to reuse & recycle fashion basics. They are low in cost & easy to make. not anything complicated. Feel free to share your feedback about these ideas. This article is written specially for obsessory.com. I hope you will enjoy visiting them.
Have a great start of the week!
Thanks
Khadija ~