Guest Post
Hawaii for First-Timers: How to Choose your Island
The Aloha state recognizes only 137 islands, some of which have Hawaii mansions on them. Not all of them are habitable, with one reason to preserve the natural ecosystem of the island, such is the case if Nihoa. If there are any plans of setting foot on any of these isles, special permits must be obtained
Picking the island to visit is all dependent on the person. There are several quizzes out there that can help determine where to go, but if you only have time for a quick read, then this guide can definitely help you out. What you will see here is the list of islands as well as what they offer, therefore making it easy for you to see which island is perfect for your vacation.
Oahu
In 2016 alone, Oahu brought in 5.6 million visitors, therefore accounting for 62.64% of the tourism in the state. It's no wonder why, since the state capital of Honolulu is located here. On that note, there is a larger crowd of tourists here as compared to other islands. If you're on a budget, Oahu just might be the place for you since public transportation is abundant here. If you're a history fanatic, specifically the World War II period, then you'll be happy to learn that the Pearl Harbor Museum is located here. If nightlife is what you're after, you'll definitely find plenty of it in Oahu. Families who want the all in one Hawaiian experience will also prefer Oahu since there is a wide range of activities available on the island, ranging from scuba diving to hiking. There is a blend of East and West, making this an island to visit if you wish to experience the blend of both cultures.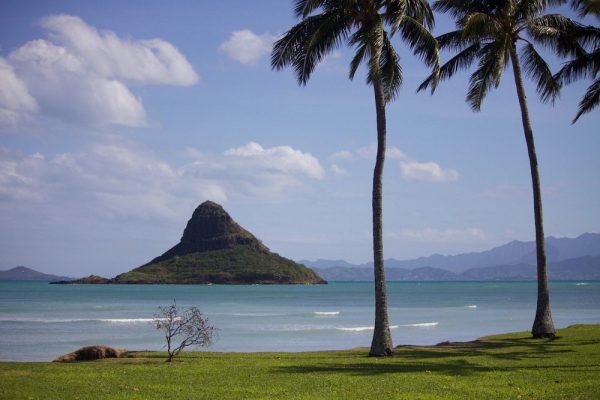 Maui
Are you in Hawaii for your honeymoon? Then you might want to head to Maui, where many couples before you have spent their first week of marriage.  This island is a notorious honeymoon spot, which may be why many will agree with the local saying "Maui no ka oi" or "Maui is the best". Perhaps one reason why honeymooners like it here is because they know they won't have a hard time seeking for the perfect place to stay since there are tons of resorts, condos, private rentals and hotels here.
The Big Island
It is an island of contrasts, with a snowcapped mountain and a volcano both on one landmass. Bigger than all the islands combined, perhaps one of the most interesting facts about the Big Island is it is still growing, thanks to Kilauea, an active volcano that's been spewing out lava since 1983.  The amount of lava produced by the volcano has contributed to an additional 202 hectares, so if you want to step on some land younger than you, then better head over to the southern shore.  It's also the one place you can get close to a volcano since the Hawaii Volcanoes National Park is located here, so geology or volcano enthusiasts rejoice. After exploring volcanoes, you may also want to either hula, kayak or surf, all of which are available on the island along with a glass bottom boat tour.



Lanai
If you truly want to get away from the crowd, then Lanai is ideal for you. It's a quiet little island with just 3,100 permanent residents. To get here, you can either ride the ferry from Maui or fly in via Ohana by Hawaiian airlines from Honolulu. You'll definitely need to rent a car or a scooter to get where you need since no public transportation is available on the island. There might only be one main beach here, but since there are very few visitors it will feel as if you have the whole shoreline to yourself. And since there aren't that many people, you're sure to enjoy the wonderful attractions like the Garden of the Gods without fear of running into any crowds.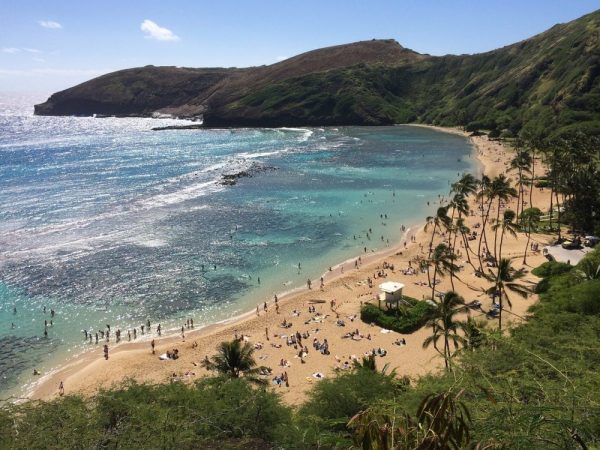 Kauai
The oldest in the archipelago, Kauai has most certainly earned its moniker of "Garden Isle". And when seen from a boat, it's evident that the island's verdant landscape is here to stay, especially when one views the N? Pali coastline. It's perfect for those who wish to be surrounded by nature since the island is filled to the brim with greenery and animals native to Hawaii. Natural wonders surround you, including the Waimea Canyon which some might say is even more beautiful than the Grand Canyon. All this beauty makes Kauai a lover's paradise; after all, nothing says romance like the gardens and unspoiled beaches that entice you to a romantic sojourn.
Molokai
Some may dismiss Molokai as a boring island, but if your purpose during your vacation is to explore the old Hawaii, you must travel here. Hawaiian culture and traditions are much more evident on Molokai than on any other island in the list mainly due to the higher percentage of native Hawaiian dwellers, who are deeply rooted in Hawaiian culture. This is the Hawaii of old, the land where the Aloha spirit is very much alive. Maybe this is why the island has been dubbed "The Friendly Island" since hospitality and an open, friendly attitude is abundant. You can even visit a Macadamia farm and learn all about this nut. And if you truly wish to immerse yourself in Hawaiian culture, a journey to Molokai in June for the Moloka'i Hula Piko.
P.S- This submitted guest post contains sponsored link. Thank you for your support.