Guest Post
How Hobbies Can Help Improve Your Mental Health
Whether hobbies are done outdoors such as gardening or fishing, or they are done indoors such as knitting or painting. They are equally good for your mental health. By engaging in hobbies, you are exercising your mind and helping to keep it healthy and active.
Hobbies of all kinds are wonderful ways to spend your time for a number of reasons. They can help you learn a new skill, increase hand/eye coordination. They can help you in keeping an active and healthy life. Most importantly, they can be a fantastic way to help keep your spirits up.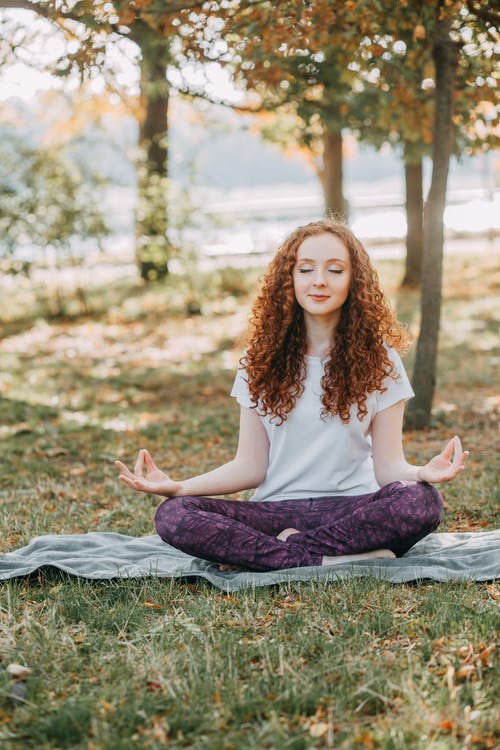 How Hobbies Can Help Improve Your Mental Health
Whether hobbies are done outdoors such as gardening or fishing, or they are done indoors such as knitting or painting. They are equally good for your mental health. By engaging in hobbies, you are exercising your mind and helping to keep it healthy and active.
Keep reading to learn more about how picking up a new hobby can benefit you. You can visit https://www.mytherapist.com/advice/counseling/ or more information on mental health care treatment options.
How Outdoor Hobbies Help Improve Mental Health
There are many outdoor hobbies that are exceptional at providing your brain with a big serotonin boost! Some hobbies to consider are:
Running, jogging, or walking
Playing sports (football, soccer, basketball, etc.)
Swimming
Gardening
Hiking and mountain climbing
Visiting a park and enjoying nature
Birdwatching
One of the major benefits that all of these different hobbies share is that they all involve going outside. You can get fresh air, and soaking in the sunlight. Vitamin D deficiency is a major contributor to feeling sluggish and tired physically. It can lead a person to a depressed mental state.
Taking a walk daily can significantly improve your mood.
It will help you in getting your blood circulating, clearing your head, and activating the serotonin receptors in your brain. The activity doesn't have to be strenuous, and it should be something that you enjoy doing so that you can get the most benefit both physically and mentally.
These can all be great hobbies to get others involved in as well if you choose. Find a group or club that supports your hobbies. You can learn new tips and tricks as well as potentially make new friends at the same time!
How Indoor Hobbies Help Improve Mental Health
Not everyone is able to go outside often for physical reasons. They may simply live in an area where outdoor activities are less than ideal. For some, outdoor activities may simply not be appealing at all, and that's perfectly fine. Here are some relaxing indoor hobbies to consider:
Reading or writing
Journaling (particularly bullet journaling)
Scrapbooking
Crocheting, knitting, or other needlework
Blogging
Painting, drawing, or sketching
Sculpting
Jewelry making
These are just a few hobby ideas to start with, but the options are nearly limitless!
It's normal to try a few hobbies before you settle on one, or a few, that you really enjoy. For example, if you enjoy technology then you may find 3D printing or coding interesting. Or if you are an introvert that appreciates their alone time, then reading or bullet journaling may be your thing.
Start by looking at the things that interest you and that you believe that you would be good at and go from there. By picking up a hobby that you enjoy, your mind is able to take a break from the stresses of everyday life. Hobbies help us focus on something tangible that can help relax us, and if you're artistically inclined, can help us work through the things that are bothering us.
An additional benefit to hobbies, both indoor and outdoor, is the sense of accomplishment and pride that you feel once you have completed something, grown something, or created something. By achieving new skill levels and pushing yourself to accomplish things that you enjoy, you will develop a new sense of confidence and self-respect. This in turn helps to boost positive mental health.
How To Start a Hobby or Pick a Hobby
One of the best ways to decide on which hobby to pick is to make a list of things that you like, dislike, and of the things you would be interested in learning more about. From there, you can more clearly see what types of hobbies would interest you.
Once you have a few ideas, you can then ask for opinions from your friends and family. Do they currently do any of the hobbies that you're interested in? If so, would they recommend them for you? Or is there something that they think you've always been good at that you might be able to turn into a hobby? Getting feedback from those who know you best can help you decide which hobbies to try.
From there, you can look up the hobby you've chosen on the internet. Find books about it, or can join a group, or community center that offers beginners classes on it. Sharing a hobby that you enjoy with others can be a fantastic way to expand your social circle.
Trying new things is the perfect way to find out more about yourself, your capabilities, and your interests. Hobbies are a great way to improve your mental health because they:
Increase confidence
Instill a sense of pride
Provide a sense of accomplishment
Are a great way to meet new people
Push you to expand your comfort zone
Can provide a creative way to work through problems you're facing
All of these things are so beneficial to a person's mental health. While they may not be the answer to severe mental health conditions. Hobbies are an effective, fun, and rewarding way to help people relax and destress from their day-to-day concerns. If you've been considering taking up a hobby, there's no better time than the present to start!
Disclaimer – This is a guest post & may contain paid links. Thank you for your support.
Marie Miguel has been a writing and research expert for nearly a decade, covering a variety of health-related topics. Currently, she is contributing to the expansion and growth of a free online mental health resource with MyTherapist.com. With an interest and dedication to addressing stigmas associated with mental health, she continues to specifically target subjects related to anxiety and depression.