Guest Post
7 DIYs to Create an Outdoor Living Space Fit for Entertaining
You don't need to be overly creative or skilled to transform your outdoor entertaining areas using DIY ideas. Here are 7 DIYs to Create an Outdoor Living Space ideas to help with inspiration.
Many of us like to host outdoor evening gatherings with our friends, but finding the inspiration to create a space fit for entertaining can be difficult. There are so many DIY projects that you can easily complete in a few hours that completely transform your outdoor living space. From creating amazing dining and cooking areas to installing features that make your garden more ambient and relaxing. You don't need to be overly creative or skilled to transform your outdoor entertaining areas using DIY ideas. Here are 7 DIYs to Create an Outdoor Living Space ideas to help with inspiration.
7 DIYs to Create an Outdoor Living Space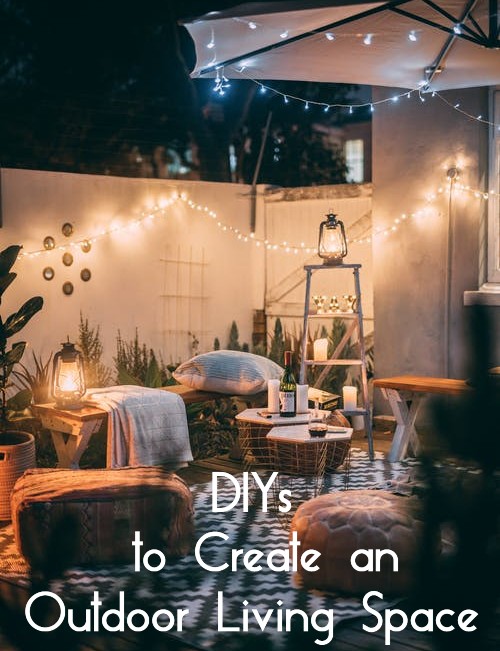 Craft an Excellent Cooking and Dining Area
Dining outdoors is a big part of entertaining. Having your friends gathered together to enjoy a meal is a wonderful experience. To make all of your outdoor dining ventures memorable, it is essential that you create a space that makes cooking and serving food to your guests go smoothly. You can easily make a brick barbecue by yourself with a few low-cost materials in just a couple of hours. This is an excellent project for anyone that wants a basic cooking solution. Creating a seating area for your guests to dine in can be as extravagant or basic as you want. You could even consider having an outdoor sofa if the weather permits, Home Of Cozy have lots of recommendations. If you want a DIY basic solution, then you could even craft a bench yourself using old pallets.
Include a Chill-out Zone
A chill-out zone is a perfect place for you and your guests to unwind, you can create one easily, and it can be as simple as you want it to be. For example, simply throwing down a few cushions and blankets can be enough. You could go a step further and create a shelter to cover the chill-out area, but any designated area for chilling out is usually good enough for most guests. Cushions on grass or a patio area can allow you and your guests to sit or lay down comfortably and enjoy meditation sessions, reading, or even just a chat.
Encourage Wildlife With a Pond and Bird Boxes
Bringing wildlife into your garden can make it feel like a very special place. Bringing birds, insects, frogs, toads, and other animals into your garden is easier than you'd think. You just need to create a welcoming environment for them. Making a basic pond is fairly simple and inexpensive and can encourage frogs, toads, newts, and fascinating insects into your outdoor space. All you need is to dig a hole, put down a pond liner, and then create a simple edging using stones or rocks before filling it with water. You can also buy wooden bird boxes and paint these to suit your outdoor decor and attach these to trees or other areas of your garden to encourage birds to nest.
Raised Beds
People love raised beds; they're great for growing vegetables or attractive flowers that enhance the appearance of your garden. A bright garden can be a relaxing and calming place for your guests to spend time. Raised beds are easy to create, and you can make them with any timber you have lying around. What you plant in them is up to you, but here are some gardening tips to help you get started.
Install Mood Lighting
Mood lighting can make a big difference to the appearance of your garden at night. The right lighting can make your guests feel at ease and relaxed. A warm glow is what you're looking for; you can find outdoor lighting solutions in many stores, and these can range from fairy lights to large pillar lights. Most of these are fairly easy to install, and many are solar-powered, so you don't need to worry about finding a power source. Installing mood lighting can be a quick DIY job that can make an enormous difference when it comes to entertaining.
Create an Outdoor Living Space by Decorations
Decorations can make your garden look fantastic, and you don't need to spend much to decorate your outdoor space. Why not create decorations by painting stones and rocks and displaying these around your garden? You can even use offcuts of wood or basic clay pots to decorate your space. All it takes is some paint and a creative mind. Make sure that you use weatherproof paint, though, if you don't want your artistic creations being washed away in the rain.
Make Your Own Fire Pit
Everyone loves a fire pit. They're both warming and majestic to look at. The other thing about fire pits is that they're very simple to make yourself. All you need is a hole in the ground and some stones to create a border around the edge. If you haven't got ground to dig a hole in, you can also make one suitable for a patio by using an old oil barrel or metal garbage can. Always remember to have a bucket of water on standby to put it out when you finish and avoid burning any toxic materials.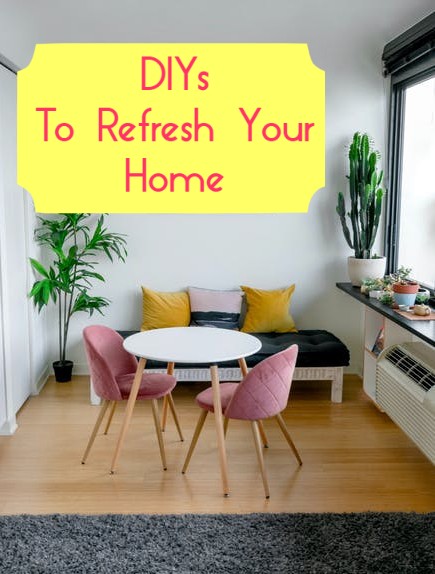 Disclaimer – This is a guest post & may contain paid links. Thank you for your support.