Guest Post
5 Tips for Hanging Wallpaper and 4 Trendy Types of  Wallpaper
Learn all you need to know about wallpaper installation and how to hang paper so it looks excellent for years to come. One of the most crucial phases is determining which adhesive to use, therefore let's discuss wallpaper pastes.
Wallpaper, when done well, is beautiful and ageless. And, while hanging pasted paper may appear hard, it is rather painless, making it well worth the extra labor and cost. Hanging wallpaper will be less intimidating if you grasp the technique (no more The Yellow Wallpaper-associated nightmares). Let's discuss today 4 Trendy Types of  Wallpaper.
Learn all you need to know about wallpaper installation and how to hang paper so it looks excellent for years to come. One of the most crucial phases is determining which adhesive to use, therefore let's discuss wallpaper pastes. There are a plethora of solutions available now that are optimized for both adhesion and removal. Here's how to figure out which is best for you.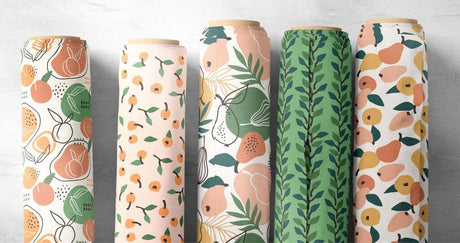 5 Tips for Hanging Wallpaper and 4 Trendy Types of  Wallpaper
Pre-Mixed Wallpaper Paste
This version eliminates the guesswork of what your ancestors would have done: combining powdered wheat or cellulose in a bucket with clean water to form a starchy paste that would grip (and hold) the paper goods that they were attaching to the wall.
However, with the increased usage of Mylars and non-woven materials, as well as traditional fabric-backed types of vinyl, the use of pre-mixed adhesives has become quite widespread. That product is just more consistent, and opening a bucket and rolling out the glue on any sort of job site is significantly more productive.
Glue-Size
You'll need this if your wall has recently been plastered since it primes and protects the fresh plaster, preventing it from absorbing all of the adhesives and preparing the wall for easy application. Essentially, it ensures that the wallpaper will adhere.
Heavy Duty
These adhesives dry fast, which is ideal for heavy papers. It works well with hefty, high-quality wallpaper. It's also considerably more difficult to remove, so keep that in mind if you intend on reselling or redesigning your house in the coming years.
Coldwater
The most frequent form of paste. It comes as starch or wheat-based powder that you or the installer combine with water. Though mixing it oneself sounds like a hassle, there is a method to the madness: Based on the weight of the paper, you may make it thicker, thinner, stronger, or weaker. It's also water-soluble, making it simple to remove when the time comes.
These pastes also have the longest drying durations of any paste, which implies more waiting but also more time to fix errors. So, if you're a pro, this is the gear you'd want to utilize. If you are not, you may have some difficulties.
Let it dry
Then wait for it to dry! Curing typically takes at least 24-28 hours, but waiting a week before touching or hanging anything on it is a smart way to be cautious.
4 Trendy Types of  Wallpaper by the brand ever wallpaper
Children's Wallpaper
The future belongs to the children. With our wallpapers, you may create an unlimited number of choices for your child's room. Whether you want a fairy tale style and an adorable animal style for your baby girls, a cool space or colorful style for your baby boys, or a neutral style wallpaper, you will always find it. Begin by creating a magical nursery room for your children, allowing these traditional, elegant, modern, and bright pieces to strike more sparks off each other to decorate the wall.
World Map Wallpaper
Select from our wide range of global map wallpapers. Plan your next excursion using one of our realistic maps, which look wonderful on any wall. Our global map wallpaper opens up the world to you. Visit fascinating cities across the United States, go to the stunning beaches of The Bahamas, or soak up the sun in Australia; whatever your heart desires, let our globe map wallpapers transport you there.
With so many different map wallpaper designs to pick from, make a vintage map, typographic, political, or antique world map wallpaper the focal point of your decor. We provide city map wallpaper and children's globe maps in addition to atlas wallpaper, so there's truly something for everyone.
Art Deco Wallpaper
Art Deco was one of the most fascinating and important design forms of the twentieth century, and it continues to have an impact on design today. Art deco is a style that may be readily altered to fit any interior while retaining elements of the style. Think bright and extravagant to create a fantastic Art Deco feel in your house. Art Deco Wallpaper might be the perfect style for you.
Mountains Peaks Wallpaper
Create a relaxing vibe in your house with this hand-painted watercolour tranquil mountain wallpaper mural, a multi-design that will go with a variety of spaces and styles. With appropriate watercolour methods and paper texture, this one-of-a-kind artwork will give dimension to your walls and pique the interest of anybody who sees it.
 This superior design, available in a variety of relaxing colours, is ideal for displaying your creative taste while limiting the space to a minimum. For a pleasant look, use this wallpaper in your bathroom, bedroom, or even your child's nursery.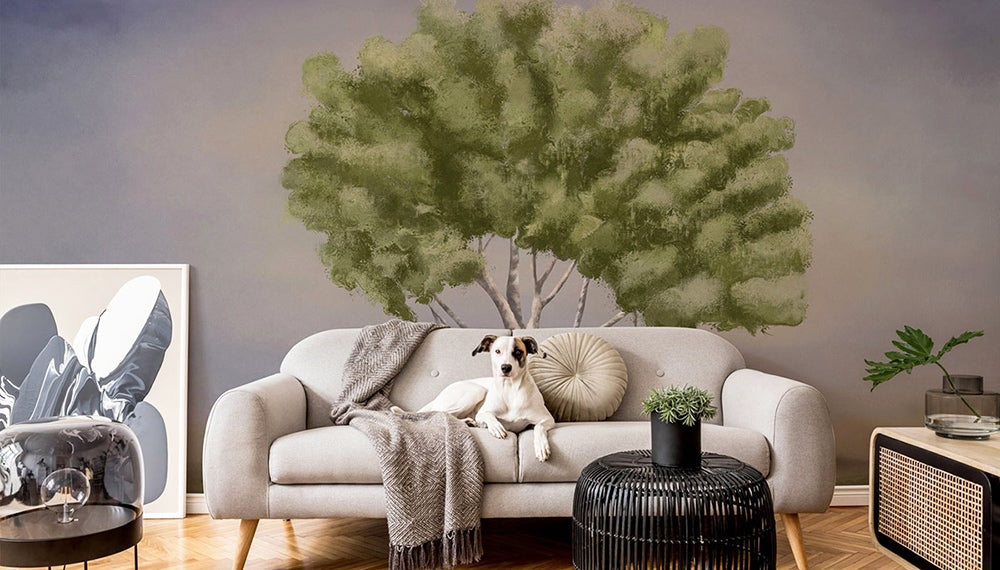 Conclusion
You'll need to properly measure and cut your wallpaper. If you're hanging patterned paper, take attention to the repetition, or the length before the pattern repeats. This is necessary to guarantee that the design lines up across numerous strips of wallpaper in a room. Your walls do not have to be boring. Transform your area to your liking with our wonderful wallpaper for walls printed on top quality, eco-friendly, and sustainable materials. All of the papers we use are long-lasting, non-toxic, and simple to install and clean. Hopefully, you will find these 4 Trendy Types of  Wallpaper.
Disclaimer – This is a guest post & may contain paid links. Thank you for your support.