DIY
DIY Sunglasses With Rhinestones
I was visiting eye specialist for my regular eyesight checkup.there I notice some cool variety of sunglasses there..its summer..in its full swing..whoops!
Mostly I am wearing my regular glasses but I always love buying sunglasses..
DIY Sunglasses With Rhinestones
It was plain & simple,so I tried to make it stylish with silver rhinestones :) I think its an easiest idea & just 5 minutes effort!
You will need
sunglasses
Rhinestones/Crystals
Mod Podge DM
(or any other
Transparent glue)
-Hold the sunglasses carefully & apply a thin coat of glue where you want to paste rhinestones/crystals,
-fix Rhinestones & let it dry..
-For fixing these perfectly,you will need to drop a few drops of dimensional magic on rhinestones!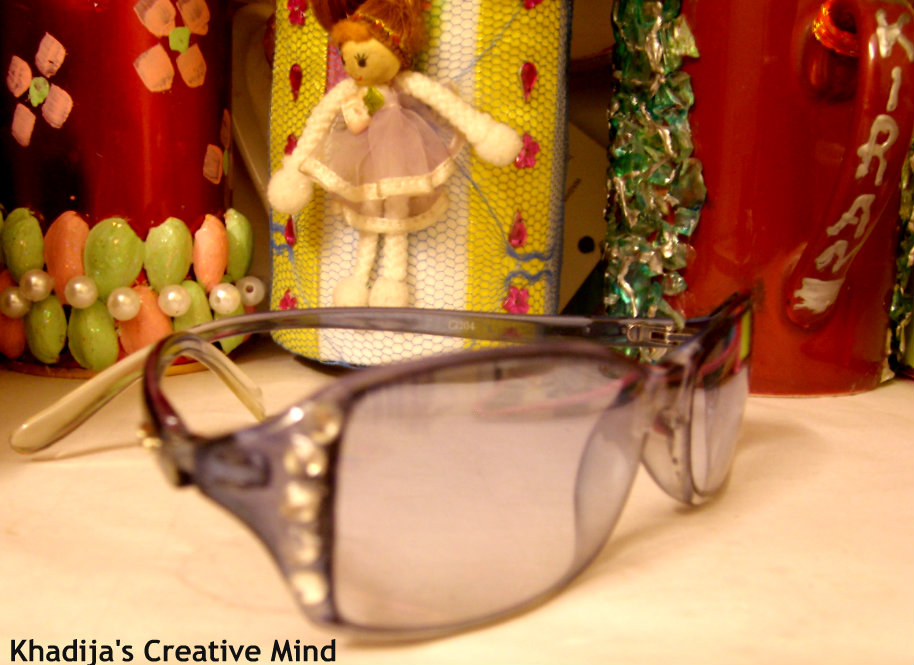 ahaa..my hand crafted pistachio vase & mug organizers are looking well behind the scene :)
well I hope you liked it..Give it a try & I am sure you will enjoy the new look of sunglasses!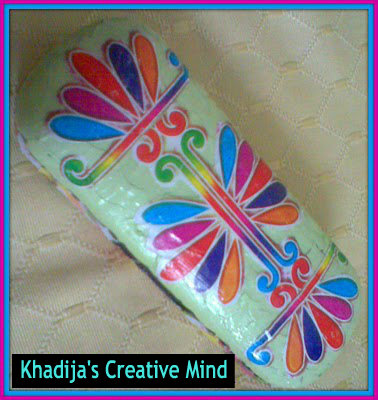 You can enjoy my decoupaged glasses case tutorial as well :)