Applique Patch work on Shirt and stole
I design my scarf/stole with some applique patch work. Its color combination is looking good. I enjoyed its making and everyone appreciated it a lot. It was my first ever patch work project. Let's see the process how I made it.
I bought some Khaddar Fabric and then used some multi color plaid fabric for the designing! This is pretty easy and interesting!
Have a look and let me know.
 As I complete the needle work and sewing, I make an outline with blanket stitch of embroidery with black thread and finished the project.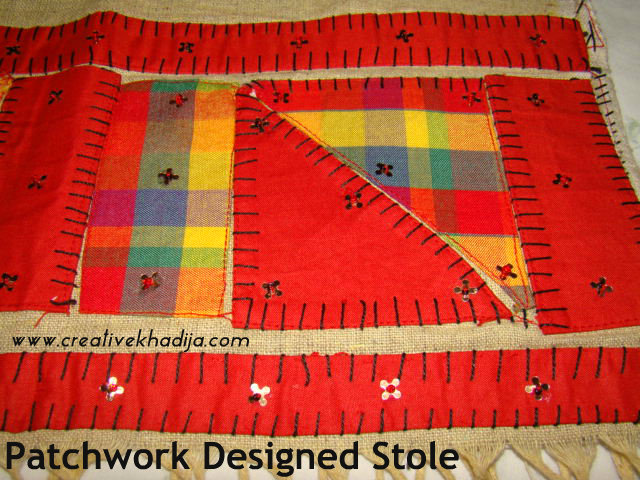 I cute some fabric pieces and then used the paper liner with fabric, then stitch & design with black thread blanket stitch work.
Sounds well?? I hope you will try this technique for your outfit someday. Feel free to share your work with me. I would loive to see.
Have a great day!
Khadija ~