Applique Patch work on Stole
I design my scarf/stole with some applique patch work. Its color combination is looking good. I enjoyed its making and everyone appreciated it a lot.
I take the Khaddar Fabric and then used some stash fabric for the designing! it looks super fine!
Have a look and let me know..
 As I complete the needle work and sewing, I cover it with black thread and finished.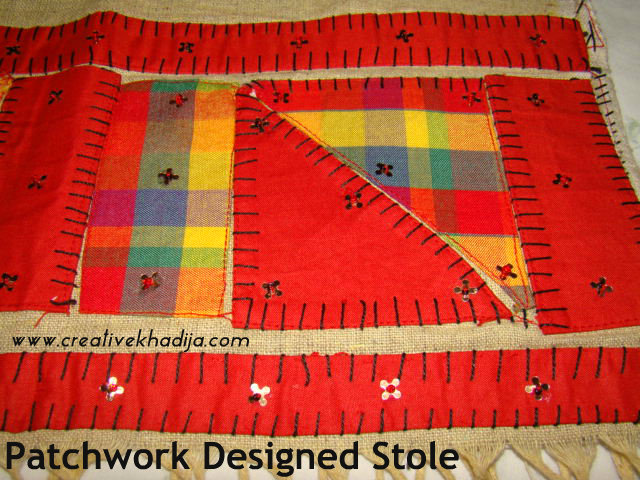 I cute some fabric pieces and then used the paper liner with fabric, then stitch &  black thread needle work.
Isn't it simple and easy?
Have a great day!
Khadija ~