Hi All,
Today I am going to share my friend's hand embroidery collections..As I am in love with embroidery so once I said to her whenever you would have something done,don't forget to show me,so she share her work with me..when I saw her work,I feel nice & I thought Why Not To Start Embroidery On A Shirt Of My Own?hmm.I MUST start..but dont know when…lazy me :)
I am sure you will love these designs & hand embroidery! Its Zardosi work,,decorative embroidery!!
A thick Design on Neckline..filled with beads,sequins & pearls with a silk thread embroidery!
Love it
 Shirt's border.! I like her designs!
 The bright Red color..Waoo..
Some Tassels & beads…ahaa
 The Border..how Nice!
 This is a lemon yellow cuteness!its not completed yet,all these dresses are not completely done !she is working on these days..
One thing more I would like to share!!
A friend(next door to us) got married last month, I want to share some of her bridal look images! & her Heavy Embroidered Dress pics! I am sure You will like the bridal outfit(its too expensive) the embroidery technique & material is the same on her dress which I have shared above!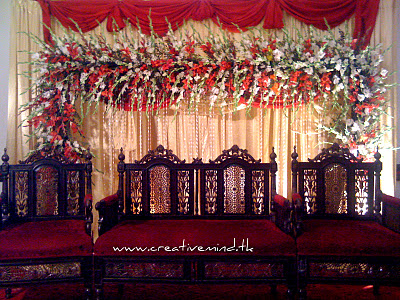 This was the stage for bride n groom,designed with fresh flowers..!
it was an evening function,that's why lighting is dim!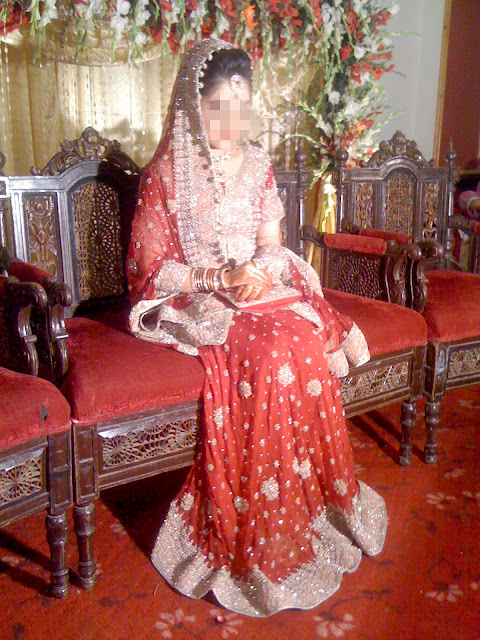 I hope you enjoy my post! If you want to know more about Pakistani Weddings & dresses/traditions etc,go to my This colorful Post 
 Have a Nice day :)