DIY
My Hand Bags & Pouch Collection
I have a little collection of my handbags and little pouches,almost all are posted in my blog but almost disappeared now due to older posts…so i am posting these again...
My Hand Bags & Pouch Collection
Ribbon Weaved Handbag
 I WILL SHOW YOU ITS TUTORIAL !!!
Ribbon & Laces Weaving
Smart & Stylish
 This handbag is made by me for my little niece :)
Wool Hand Weaved
Tie & dye Pouch
 I did some experimenting with tie & dye.
Hand stitched bag
Decorative pouch
Hand Stitched Pouch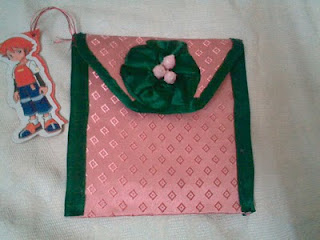 Another Hand stitched effort
Hope you will like all of my Handbag stuff…
Thank you!
Have a great day :)
Khadija