I saw a nice paper quilled card at Google.I thought its hard to make these tiny paper flowers without any tool…the tools used for its making are not available in here..so I try something simple to make a nice paper quilled card…
I am sure this will be easy for you too…
Lets check tutorial…its totally handmade
Paper Quilling Made Easy
You will need to have a card sheet and some paper strips of different colors!
 Material required for paper quilling cards
These are materials
You will need just these materials…
Colorful paper sheets..A4 size
Cut some strips of papers
Fold the paper and make little cuts as the picture is showing below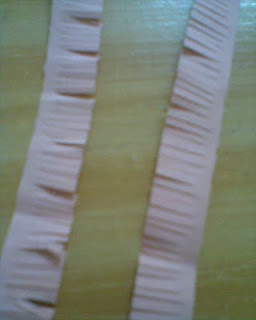 When you open the whole strip…there will be so many cuts in one time cutting.
Now roll the paper strip with the help of finger and thumb…I did not use any tool for making the whole quilling
Paste its end and make a circle…its up to you that you make a loose circle or tight…I like this loose circle!!!
Make as many center buds as you desire….
Lets start processing…
Fix the center bud on the strip…and use the glue to fix it nicely
Complete the bud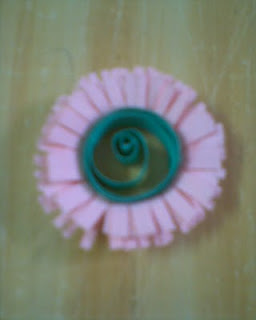 And the flower complete…
make some more flowers and
Now arrange the flowers on a card
This is the method of making Petal for flower
Now these are some experimental looks…
I hope it will be easy for you…Enjoy making these cards !
Thank You..
Buy Handmade from Creative Khadija