Hi Everyone,
Its Not happening first time..I am in a habit of experimenting my poor cell phone casing with several techniques,If you will remember,I have decoupaged it first time with newspaper, floral paper motives, hand paint & now its the faux wooden paper decoupage version.Isn't it too much with one casing? My cell must be weeping this time at this another remake..haha..I apologize but I am a habitual criminal of doing this kind of artistry..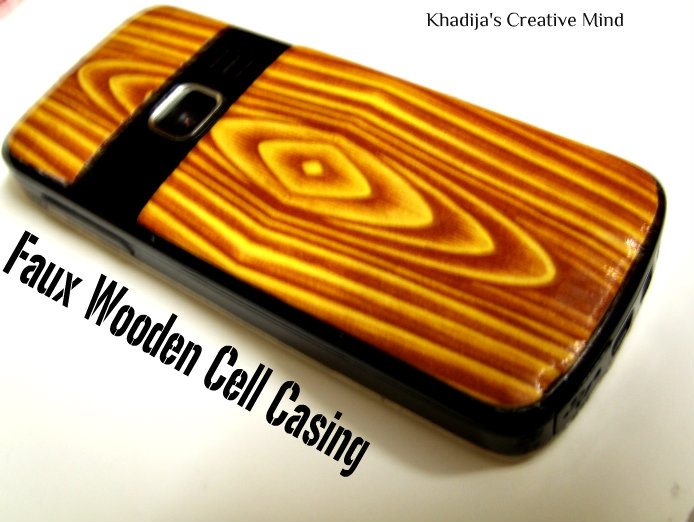 What do you think friends..?
I have worked with this wooden print wrapping sheet before in my Tray Decoupage..Remember?
For making this cell..all you need to do is just cut a paper according to your cell casing size & then paste it over
when it will get dry, just apply two coats of Mod Podge gloss & if you feel its sticky, just use zero size sand paper smoothly!
oh yes,when I remove the previous design from casing,it was not totally off..so I paint it first with white acrylic paints.
Do You feel any illusion in this swirl type design? the cell is strait but it feels like broad from center :)
And its Done..Let me know how it is looking like..Cool or Fazool ? (Fazool is an Urdu language word which means Rough/extra)
I hope you will enjoy this idea..
Thanks ~