Hello my crafty buddies, do you remember my planner with logo printed washi tape? Last month I've shared it's tutorial on my blog. As I have a good quantity of my logo printed washi tape, so I am looking for several ideas to use them in crafting. Recently I have used the tape on my smartphone. Have a look at my customized phone casing with logo printed washi tapes today.
Customized Phone Casing With Logo Printed Washi Tapes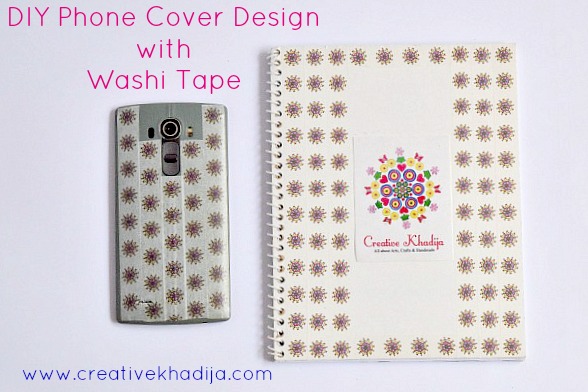 Here is a planner cover I have designed with washi tape. Now I have used this tape on my phone casing.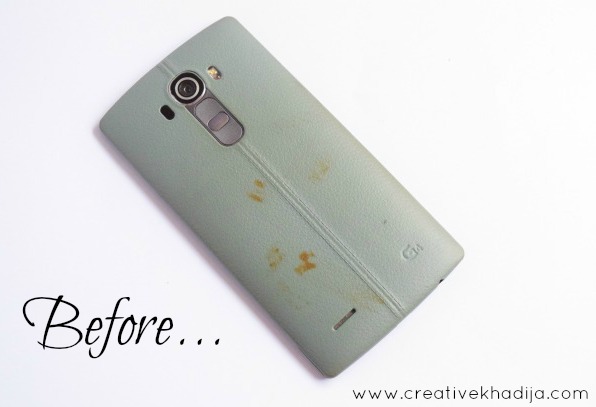 You know what, These spots on my phone leather casing are now permanent. Huh.. Sad! On Eid when I was having my Henna/Mehndi on hands done, I tried to click my henna pics for sharing on the social media & blog. After clicking pics, I saw these henna marks on it but they are now permanent. As it was a day before Eid, I was unable to buy a new casing as well. So an idea clicked in my mind next.
What about covering the casing with my logo printed washi tapes? I've this only quick option to cover the marks.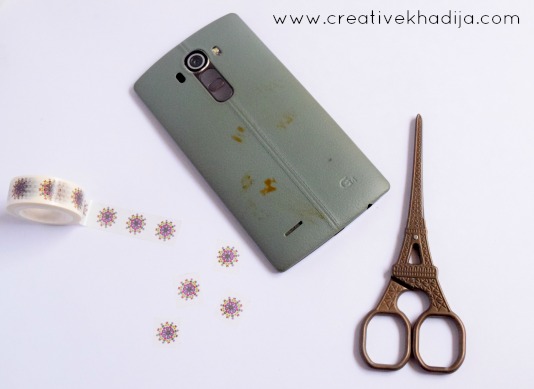 To hide the henna marks from the phone casing, I applied this washi tape simply. Nothing complicated or difficult.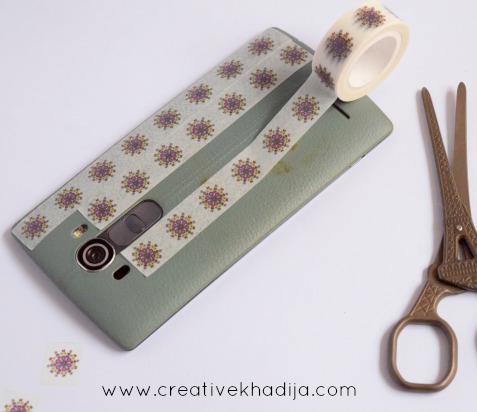 Leaving the camera & flash section uncovered definitely.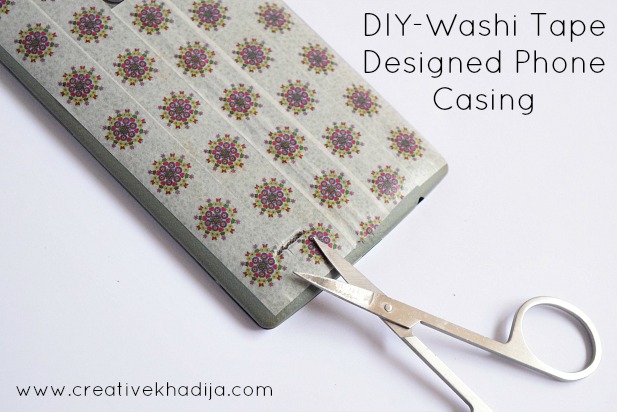 Also the speaker part which I've fixed with scissors tip after applying the tapes on casing. Final part is to seal it for making it long lasting.
It's ready! Super simple & quick way to customize your phone casing. As its my logo printed tape, I am happy to have it on my casing now.
What do you think, Is it a cool fix idea or not? You can also decoupage it or apply any transparent spray coating to make it permanent. Otherwise it will be chipping off with time. As I am planning to change the casing, So I will not be working hard on it. hehe!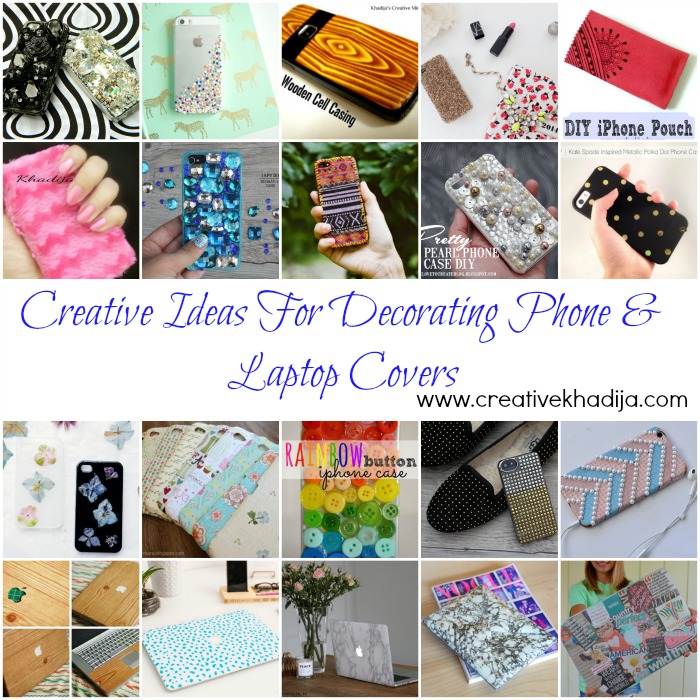 I hope you will like checking archives as well. Let me know if you like it or not. For any queries or feedback, feel free to write me at creativekhadija at gmail dot com or use the Contact Us form for more details.
Also Let me know where else I can use this logo printed tape, I still have about 40 washi tape rolls. Suggest me projects to try with these logo printed tapes. Let's finish it somehow :)
Have a great day.
Thanks.
Khadija ~