I am so excited to share today's Giveaway, Aren't you familiar with Shabby Apple ? I bet you are a fan of their beautiful clothing &  accessories.. They are providing a wide range of beautiful dresses & accessories along with fashion items. I enjoy browsing their new items at their online shop.. If you are going to search some bridesmaid & Vintage style dressing, you will be definitely enjoying Shabby apple vintage clothing, their price range started from $80 to $110 & the designs & cuts are unique & so beautiful. You can never go wrong with a pretty lace dress! They have lots of options in many different cuts and colors.
See their beautiful range of Vintage Clothing & you can win any one dress or skirt from these showing below in the post. let me know which one you would like to win..
Shabby Apple Giveaway
Heart Of Me
SnapDragon
Dressage
At First Sight
Marigold Skirt
Cut The Cake
How pretty collection..Awww.. I wish I can win.. haha.. but you people Can really win any ONE dress of your choice from above.. Yayy.. let's see the simple rules..
HOW TO WIN:
1- Follow/Like shabby Apple on Facebook & Twitter
2- Follow/Like Creative Khadija on Facebook & Twitter
3- Comment at this post & Let me know which dress you would like to Win. be sure to Leave your Email address in comment.
***THIS GIVEAWAY IS OPEN TO US RESIDENTS ONLY***
I'll be announcing the winners at 15th of July, 2013.
Good Luck everyone..
Have a great day!
***GIVEAWAY CLOSED
Shabby Apple Giveaway winner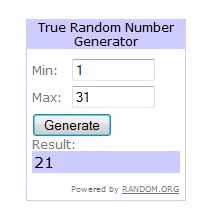 And the winner is ELLEN CASPER (I sent her an email for getting her details)