DIY
How To Make Pencil Organizer Pouch
Organizing craft stash is not an easy job,specially when you have huge stuff of small sized crafty thingies.. In my area, there is a good amount of things which I rarely use..and the things which are not much in use are usually making mess.. but I try my level best to keep them organized with time nicely, I mostly use paper crafts, jewelry making stuff & lots of paint bottles(fabric paint, glass paint, acrylic paints, glitter paints etc)  pen, color pencils, markers,paint brushes & hot glue, mod podge with some other transparent glues are also in use mostly.., I don't like messed up drawers and cabinets(BTW who likes?..haha)
I tried to organize a few of my crafty stuff.. and see what I have done! I made a leather pouch which is basically a multipurpose pouch, you can hold your paint brushed, makeup brushes, any jewelry thingies,pencils, markers, or even you can use it as a phone pouch!! isn't it interesting?? I am enjoying its multi-usage at times.. so have a look here,
How To Make Pencil Organizer Pouch
A simple & easy Leather pouch which is helpful for organizing many things, its up to you how you will hold it.
All you need to have is just a piece of leather & fabric for lining..(I take Velvet)
cut both pieces according to your choice, (my pouch size is 6″/4″ )
Here I ave a rough demo of what I did while making this pouch.. I use  app "Draw Free" at my iPad for creating this demo drawing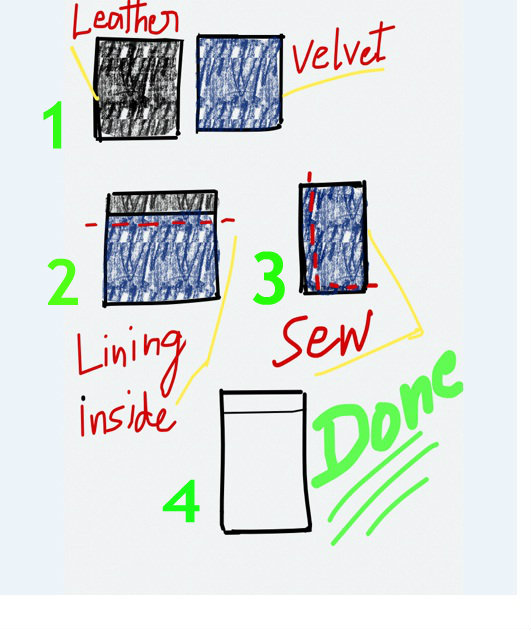 First cut the both pieces, 2-fold & sew the top bottom & sew along, 3-fold & stitch from two sides. 4- turn & iron for pressing.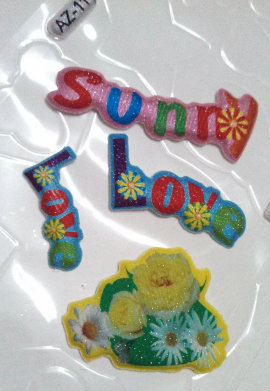 I was having some foamic stickers in my craft stash, When I put my markers in it,the stickers were waving because of the same sharp colors.. So I paste those over it & its looking cool now! matching stuff!
And its Done! so colorful.. And I am so happy! Do you know why? BECAUSE ITS MY 150th TUTORIAL AT MY WEBSITE.. I cant believe I have shared this much..OMG..so HAPPY! (proud in fact..haha)
Have a look at my previous Organizing Ideas and tutorials.. I bet you will be enjoying!