DIY
DIY Pink Floral Wreath
October is about to leave & Fall is here.. I am enjoying these beautiful weather changes because my favorite season is just coming! Yay for winter.. I hope you are also having good time.. In my Previous Post I was sharing the sneak peek of what I was creating..so here today let's see what I have done! Although I have done a few wreaths before but this one is my favorite..
I made this pretty pink wreath for my niece's bedroom, She is now about two months old & started noticing all the pretty things around her(MashaAllah)..so I am sure this is a happy addition in her room.. Let's see how I made this..
DIY Pink Floral Wreath
A wreath filled with Pink Silk Fabric & some flowers & a Bow! What do you think.. pretty pink? mmm.. Lets see..
For its making you will need to have; Silk fabric strips( 4″wide), Fabric Flowers, Thumb pins/paper pins) Ribbon, Glue Gun, Tulle, scissors and thread.
First I cover the wreath base by wrapping the silk strip around..Wreath base is made by me actually(with newspapers) I wrap it around & thread it too.. so it will not be slipping..
Then I make these pleats/ruffles & fix these with common pins+thumb pins.
I was planning to fix some little dolls for my niece, but later when I saw these matching pink fabric roses in my crafty stash, I thought why not to use these here! So I did it..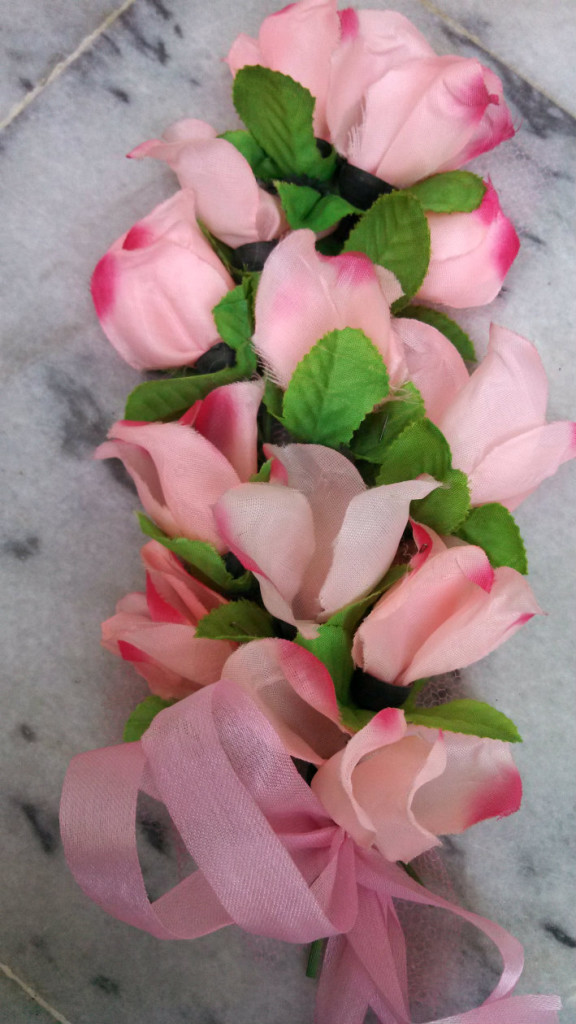 I use glue gun for fixing all the flower bunch over a pink tulle piece & then I paste it with wreath, later I made a ribbon bow & fix it..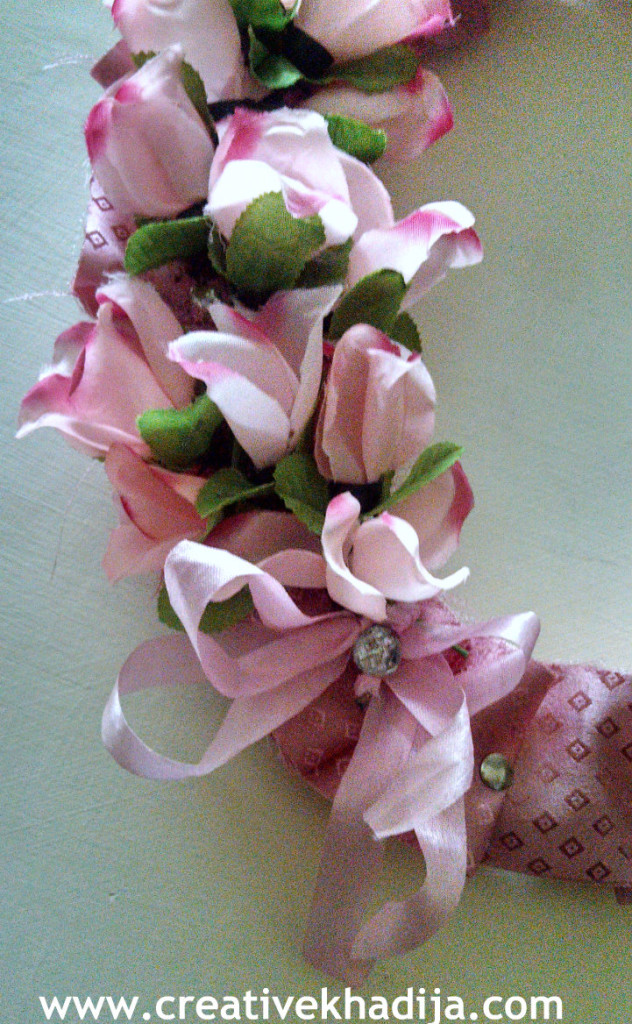 And Its DONE..
And the wreath is ready.. isn't it perfect for a girl's bedroom? So if you want one? Let me know.. feel free to drop me any work orders(about what I am creating) at kkcreativemind @ hotmail.com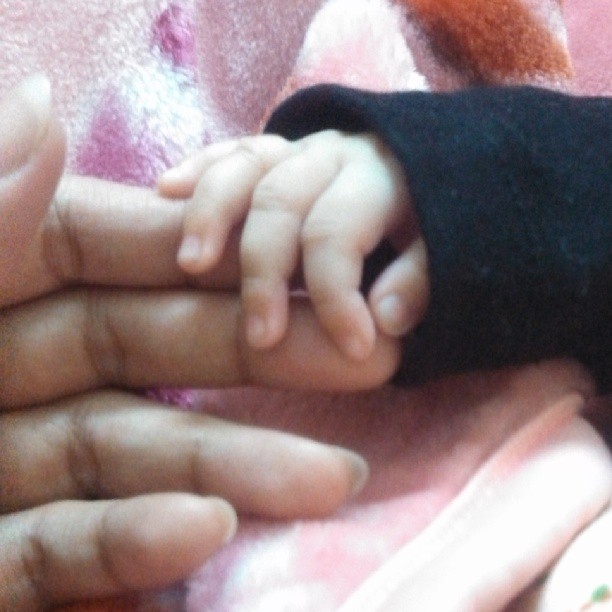 Sneak Peek of Me & my Niece.. we are good friends.. I always think my brother is my good friend but now His daughter is more close to me.. isn't it Magical..specially when our sibling's kids attract us more than our siblings..I am youngest member at home but after this baby doll, now I am not.. How sweet to have this little Angel..God Bless my Family..
I hope you all are having great time with your families too.. God bless everyone!
Check my another Pink creation of this October month..Pink Bow necklace