DIY
DIY Pendant with Love
In my recent article I shared the sneak peek of my upcoming DIY Love Pendant. Today I will be sharing how I made this pendant, its making is very easy & fun! No need to get lots of supplies and stuff. So have a look & enjoy!
DIY Pendant with Love
As I am in LOVE with my life, so I thought to make a Love pendant which I can wear as well..Not bad idea? okay!! there we go..
You will need to have pendant metal base, podgable papers & Mod podge DM.you can see all supplies I got from Plaid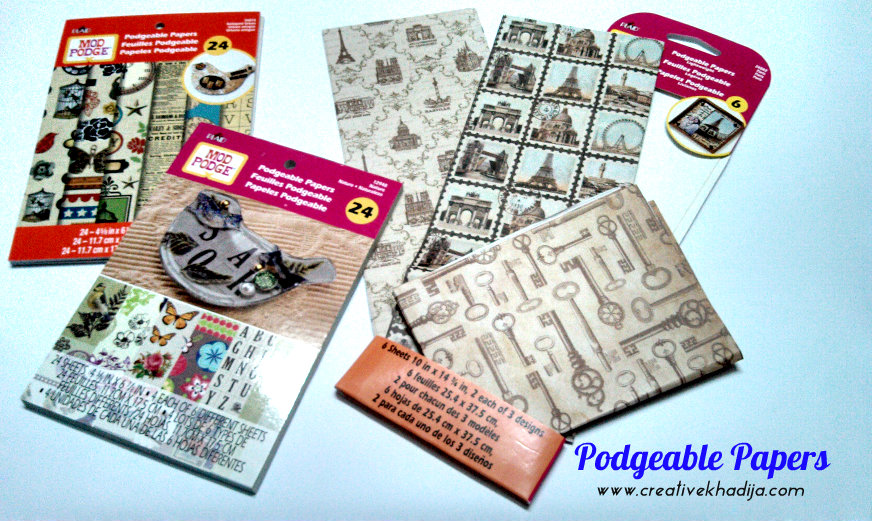 First I cut the podgable paper designs from the scrapbook papers.
Paste it on the pendant,
Pour some mod podge dimensional magic liquid on it. but be sure to read my Craft Fail while making this pendant.
Carefully handle the pendant, otherwise this liquid can drop from borders.
I use two beads as well. but fix these when the gel is tiny bit thick.otherwise it will may be overflowing..
This is how you will add the jump ring with a pendant.
I was guest posting at Cut Out & Keep. I were sharing these Tutorials there.
I hope you will find this idea easy & nice! you can also try this pendant with the picture of yourself or yours loved ones! isn't it a good idea for gifting your friends..? I am planning to make some more pendants. So this month you will be seeing some jewelry making ideas & tutorials. Would you like to see some more of Pendant Making?
See my Jewelry Making & Necklace Tutorials from archives.
Have a great day!
Khadija ~