DIY
How To Make Beautiful Abstract Painting Wall Art
In my previous article I painted Islamic Calligraphy Wall Art which I sold recently. Today I will be sharing an abstract painting wall art. I hope you will like this one too. As year 2016 started & we all are having many resolutions for this new year, So I also made some in my mind! One of the most important one is to be more organized with time scheduling. Life as a blogger, designer & business lady is not so easy! I am getting more busy these days! Freelancing projects & customized work is also here! Alhamdulillah for everything! A busy life is a blessed life indeed. So today, Have a look How To Make Beautiful Abstract Painting Wall Art.
How To Make Beautiful Abstract Painting Wall Art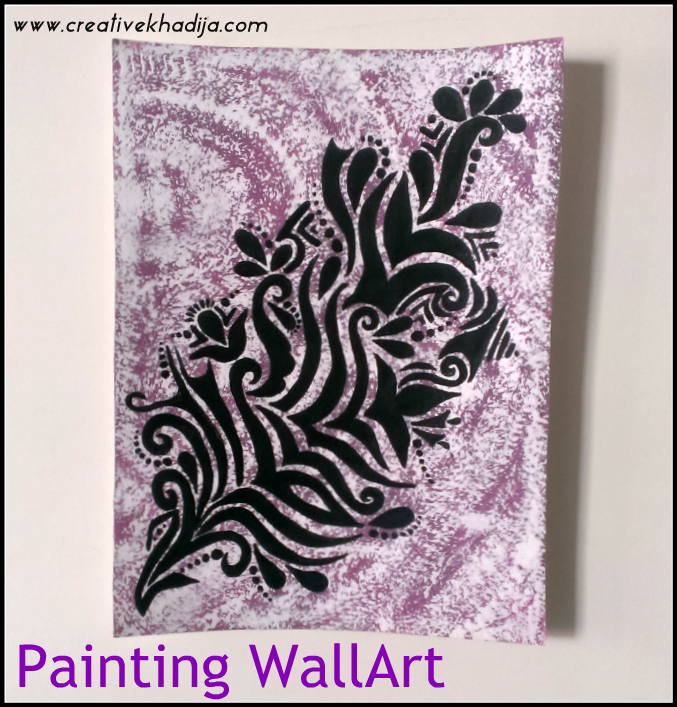 Okay! This image is actually before framing of the art. After framing the art painting, Black frame was hidden behind a cellophane sheet which I prefer my client to remove. So I am sharing the wall art as it's done. I used double tape & hang it on the wall for capturing this above click. So how is it looking?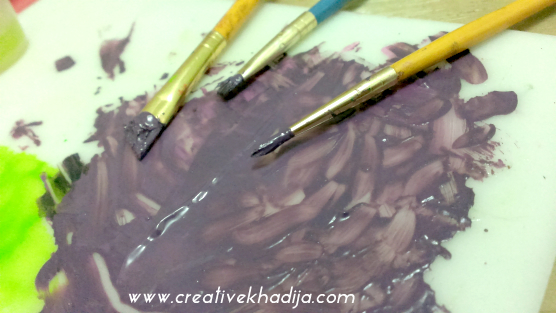 For painting this wall art, First of all I color a white sheet with purple poster paint color & waited 10 hours until it gets dry totally.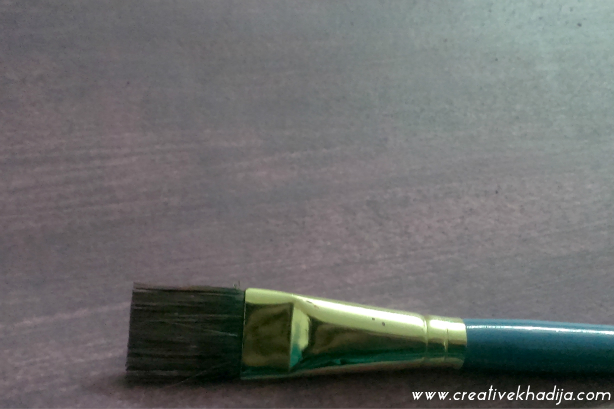 I used a flat paint brush for making the surface plain & smooth. Then I make texture of the white color with a rough brush strokes. I waited few more hours until it gets totally dry & merge a little with purple shade.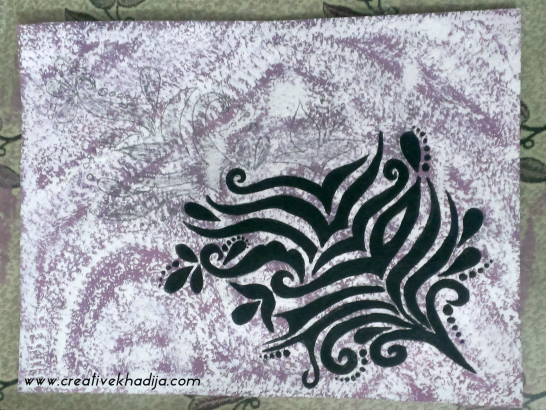 Then I draw the motif with pencil & started filling black acrylic color in it.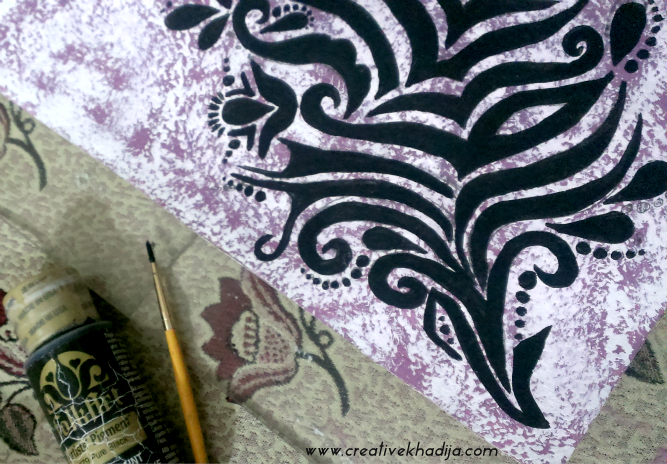 I used a thin tip paint brush for this. Acrylic paints by Plaid & Paint brush.
I made border of both paintings with a separate black sheet.  It's done now.
It's always relaxing to see your customers & clients satisfied. I am always happy with my customers feedback! I hope you will like seeing my creative work & if you want to buy any of my art work, feel free to contact. I ship worldwide!
Have a wonderful day!
Khadija