DIY
How To Make Alphabets Charms with Mod Podge Dimensional Magic
In my previous post, You may notice my name KIRAN crystal alphabets letters. Yes, I made those & it was a super easy experiment with mod podge dimensional magic. It was not a quick craft though. I waited almost 24 hours to see this dry & the outcome was amazing. Today I will be sharing the tutorial on How To Make Alphabets Charms with Mod Podge Dimensional Magic. I hope you will enjoy this easy yet fun idea.
How To Make Alphabets Charms with Mod Podge Dimensional Magic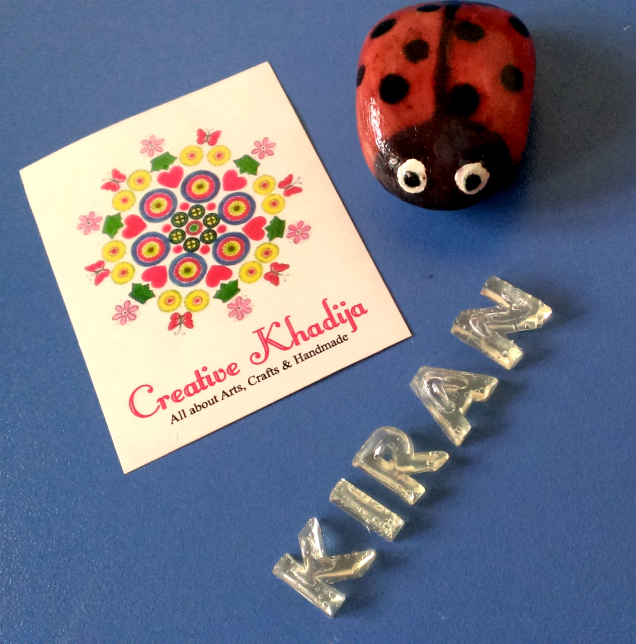 This ladybug is my craft table essential these days, I made it during summer season when I was tired of arranging my paper work from fan air. So I painted this pebble as lady bug. So its kind of survivor! But summers gone & fans are off. I still have this painted pebble on my craft table. Isn't it cute?
Anyways.. I hope you will not mind seeing a sneak peek of this lady bug in my upcoming articles from now. My friends at snapchat are already familiar with my this ladybug friend :)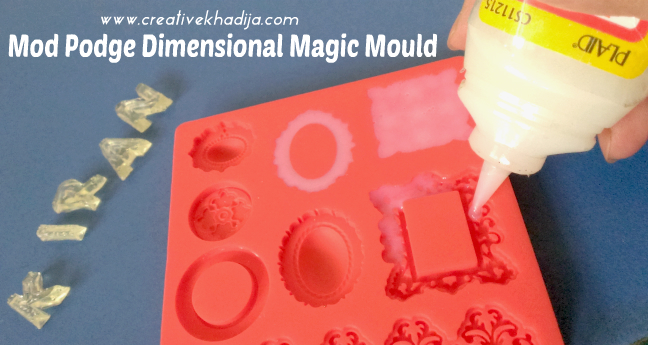 Let's see how I made these alphabets & designed molds.
You will need to have Mod Podge Dimensional Magic
Silicon Molds
Fill the molds with liquid, And forget about it for 24 hours almost. After 24 hours the liquid will be fixed in the design or shape of the molds. You can also fill them again & wait for more 10-15 hours until it gets dry totally.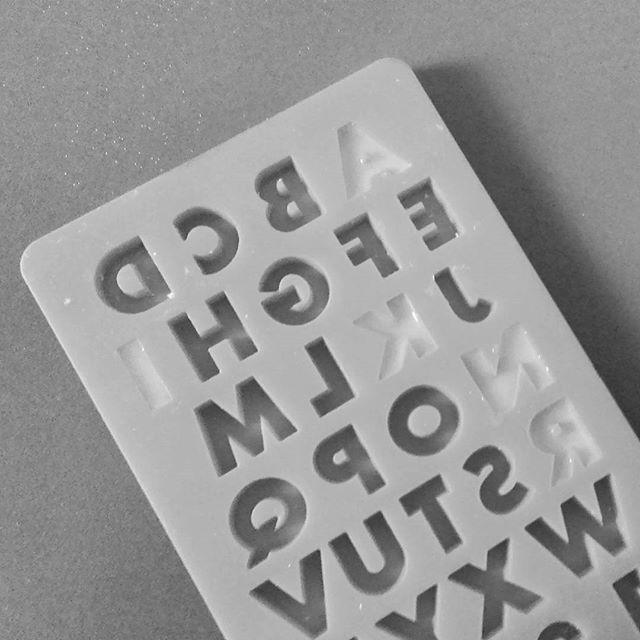 spot the glitter
You can see the filled mold of alphabets. Here is my name KIRAN in the above image! I shared this at my social media networks & asked my followers to guess whats going! And 95% people guessed right! haha :) Not just my Khadija name, but now my readers are now familiar with my Kiran name as well.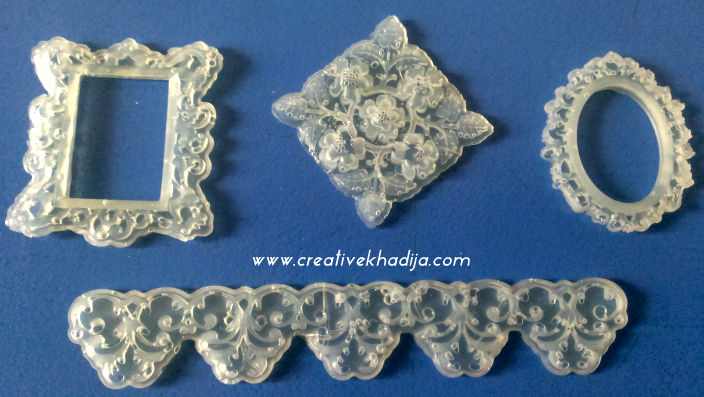 Next day I was excited to bring out these tiny creations from the molds. So here is the outcome :) What do you think friends?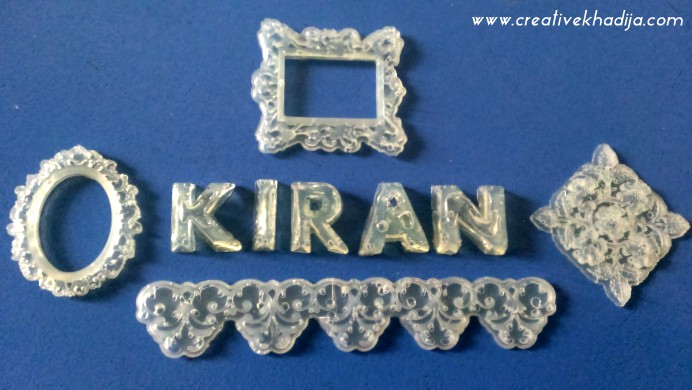 There we go!! It's done. Crystals look & very delicate. In fact I broke the R shape " \". Well I am not sure how to explain it.
Anyways, For better understanding, Here I have the video tutorial which I have already shared at my instagram gallery! Have a look..
After filling the molds & waiting for 24 hours until it gets dry, Then I bring out the tiny cute creatures this way! I hope you will understand easily! Be careful otherwise this will be braking!
Slowly, slowly its done. Yay!
Now I am confused about what to make with these crystal alphabets or resin shapes. One of my friend suggested to make a garland or a cake topper. As these are delicate so I can not make something like key chain or cell phone charm etc.
So Finally I have stored these tiny cute creations in my craft table drawer in a safe small bucket until I brainstorm any new idea for these cuties! I hope you enjoyed this easy idea on How To Make Alphabets Charms with Mod Podge Dimensional Magic. Is there any idea for making something with these? Feel free to share whats in your mind. I always welcome suggestions. In fact I never mind constructive criticism! Always feel free to write your views here!
You can also have a look at my previous crafts & creations related Mod Podge.
Have a wonderful day friends! Be careful during the winter season even more!
Khadija ~
P.S – I had such bad throat past days! Would you believe I don't get sick usually. As far as I remember last time I caught by cold about one & a half year! whoops.. long time! Well I enjoyed this feeling of cough & fever seriously. Haha, Alhamdulillah I am feeling well now. Enjoying the work while sitting in the bed with a mug of coffee at the side table.. but No.. I mean not at side table anymore, My two lovely little monsters are always ready to hold my mug & I don't want my mugs to be killed by these cutie pie nieces :) Haha! Anyways, Okay everyone! signing off my random ramblings & going to finish my coffee now!